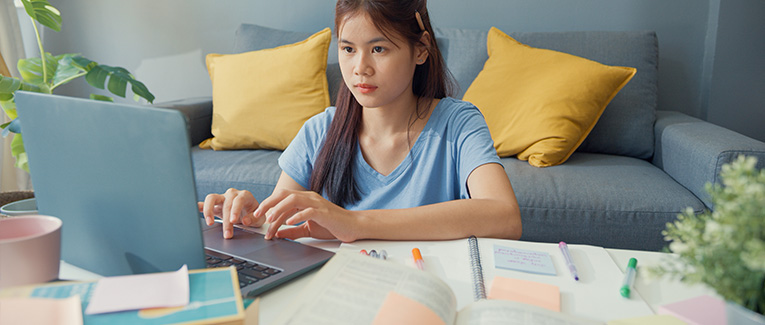 U.S. universities offer numerous flexible study programs, making the United States the most popular choice for international students studying abroad. Here are a few things that you should consider in order to make your transition to a new place go smoothly:
5 Key Considerations When Preparing To Study Abroad
1. Visa Requirements
Visa documentation can be a stressful task. Start early and take ample time to understand the process. You can also get in touch with a study abroad consultant to get visa application assistance. They will help you fill out applications, organize financial statements, and prepare for the visa interview.
2. Budget
When studying abroad, you will need money not only for fees, rent, and books, but also to pay for medical care, utility bills, and travel. Once you have selected your college, you should make a tentative monthly budget. This will not only help you manage your finances in the U.S. seamlessly, but will also help you readjust in your home country when you return.
Some ways to support your expenses abroad:
Apply for scholarships or grants offered by your university
Look for a part-time job or internship
If you are currently part of a financial aid program, check with your college to see if it can be transferred to a pre-approved study program
3. Accommodations
Plan your accommodations before reaching your destination. Choose an apartment or house close to your college to save money on transportation. You can also share an apartment with other students to divide the rent and other utility bills like water and electricity. Living in a dorm is also a good option, if available.
4. Health Insurance
Make sure you have a health insurance plan in place prior to arriving at your college. Most universities in the U.S. require international students to have an insurance plan. Check all of the available plans and choose the one that meets your university's health insurance requirements and your needs.
5. Transportation
Try to use your college's shuttle bus, which can cost less, to travel to and from the campus. If you are planning to stay in a college town, you can also buy a bike and ride that to school. However, this is not the only travel cost that you will be paying when studying abroad. You will also have to save money to explore areas in and around your city, and also consider the cost of flight tickets to travel to and from your home country.
5 Tips to Prepare to Return Home
It is important to take time to prepare for your return home. There are a few things that you will have to practice abroad in order to have a seamless transition back to your home country. We have curated a few tips that will help you to adjust to life back at home after your studies in the U.S. are complete.
1. Be Ready for a Cultural Shock
After arriving back home, it may take some time to get used to the way people eat, communicate, and travel again. To make the transition smoother, try to view your home country the way you viewed the U.S. when you first arrived. Understand the "why" of the things, and slowly everything will come into perspective.
2. Expect and Accept Changes
Do not assume that things will be the same as they were when you left. Even after staying in constant touch with family and friends, you might find that some things back home are different. There is no point in trying to bring things back to how they were, nor in trying to revert back to how you used to be.
3. Keep in Touch With Your Friends from the U.S.
Before you leave the U.S. to return home, be sure you have correct contact information for all the new friends you've made. Try to make a point to stay in regular contact with classmates from school. The connections you've made can become lifelong friendships, and provide valuable networking opportunities.
4. Plan Your Return
When you are ready to return home, start applying for jobs and searching for accommodations, if necessary. If you are planning to study further in your home country, then start your application process for that as well.
5. Make New Connections
Learn to accept your new journey instead of trying to begin from where you left off at home. Once you are back in your home country, try to connect with like-minded people. Use the education you've received and life experience you've gained to foster new friendships and professional opportunities.
We are sorry that this post was not useful for you!
Let us improve this post!
Tell us how we can improve this post?