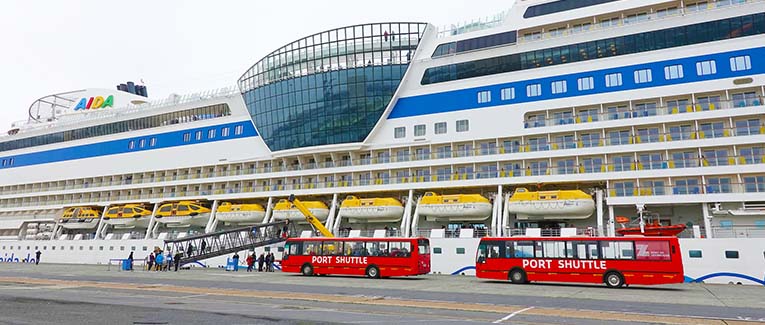 That dream cruise vacation is around the corner and you are crooning "all my bags are packed and I'm ready to go." And what's exciting you more is the chance to make those shore excursions. Ancient ruins, jungle treks, quaint cities straight out of fables, mountain hikes – the list goes on. A thrilling experience awaits you.
However, it's not all hunky-dory. Cruise shore excursions come with a fair share of risk. There have been numerous accidents, and even fatalities, while travelers have indulged in such excursions. As an aware traveler, you have already planned for a standard travel insurance policy. However, what travel insurance looks like for flights might not be the same for cruises. Thus, you need to know will that policy cover the cruise excursion by default?
Not necessarily. More often than not, activities on these excursions are kept outside the purview of standard travel insurances. In the next five minutes, learn 4 scenarios when you need travel insurance on cruise shore excursions.
4 Scenarios When You Need Travel Insurance on Cruise Shore Excursions
1. Excursion Cancellation
If you're wondering what are the advantages of travel insurance, imagine this scenario. A snorkeling and scuba diving excursion while on a Florida cruise seems like a perfect trip activity for your entire family. However, just before the excursion, one of your family members falls sick. And the amount you paid is nonrefundable. What to do?
Does your travel insurance cover trip cancellation? If so, then you don't need to worry. The reason for the cancellation, in this case, is covered by the policy. Even if the excursion has been booked with a different operator, the insurance company can reimburse you for the canceled excursion. All you need to do is to include the excursion costs while buying the travel insurance.
There might be trip interruptions owing to inclement weather as well. The policy can cover such interruptions too, and can reimburse you. You can also be covered if the cancellation is due to the financial collapse of the cruise line. But be sure to purchase the insurance within 15 days of paying the first portion of the trip charges.
2. Injuries Suffered on an Excursion
You are on a jeep safari during a cruise shore excursion. The vehicle gets in an accident. You are alive but badly injured. You need immediate medical attention and possibly medical evacuation as well. Does your travel insurance cover this?
You need not worry. Your travel insurance policy can include emergency medical treatment. The policy can cover the costs of medical care up to a reasonable limit. And in case the medical facilities available in that location are not sufficient, your policy can also cover medical evacuation, along with a medical escort.
However, you would need to read between the lines of the policy to know what your travel insurance doesn't cover. it's extremely important that your travel insurance policy covers the aforementioned scenarios. Shore excursions might take place in remote locations, where medical facilities are few and far between.
3. Loss of Important Documents during Shore Excursion
You are enjoying your walk around a small port city, savoring the sights and sounds. It feels good to stretch your legs after several days on the cruise. But tragedy strikes you. Your pocket has been picked. And with your purse, gone are your passport and other important travel documents.
Your cruise shore excursion insurance provider can't issue you a new passport. But it can assist you in getting a replacement. And it can also compensate for the missed travel owing to the lost documents. However, there are certain conditions attached to that.
In case you have lost your valuables along with the documents, you need not worry much if your policy has the baggage loss benefit clause. The insurance service provider can pay you the cash equivalent or replacement cost of the item (whichever is lower). There is a ceiling up to which you can receive this compensation, and some specific items are excluded in the list of valuables.
So, to receive claims/compensations for the above losses, you need to ensure that your travel insurance policy covers these clauses. Make sure to get them included unless they already are.
4. Injuries Sustained during High-Risk Shore Excursion Activities
Adventure sports provide you with the much-needed adrenaline rush. And during a shore excursion, you may indulge in bungee jumping, hang gliding, or free diving. While these activities offer a lot of kicks, they are also risky. They can cause serious injury, and even death.
Many travel insurance plans do not cover these high-risk activities. So, before indulging in such activities, make sure you know what the policy covers and what it doesn't. Adventure sport-related injuries can require extensive medical treatment that can be very costly. So, you need to be cautious.
Do also keep in mind that if you suffer any injuries caused by alcohol/drug overdose, the insurance policy may not cover the damages. So, don't indulge in any risky shore activity if you are under the influence of intoxicating substances.
Scenarios When You Need Travel Insurance on Cruise Shore Excursions – Where to Find the Best
There are a large number of travel insurance providers. Some of them you know about; the rest you don't. So, how to get travel insurance? Do you need to visit the travel insurance provider's websites one at a time, or indulge in a laborious Google search?
Thankfully, no. All you need to do is to visit Insubuy. Here, you can select the type of insurance you are looking for, compare the travel insurance advantages and disadvantages, and purchase right from the website.
Travel insurance is a must for cruise shore excursions. Ensure you get these activities included under your travel insurance. You can then enjoy your vacation with more peace of mind.
Now that you know the 4 scenarios when you need travel insurance on cruise shore excursions, we hope the information helps you to stay safe and enjoy your excursion.
We are sorry that this post was not useful for you!
Let us improve this post!
Tell us how we can improve this post?