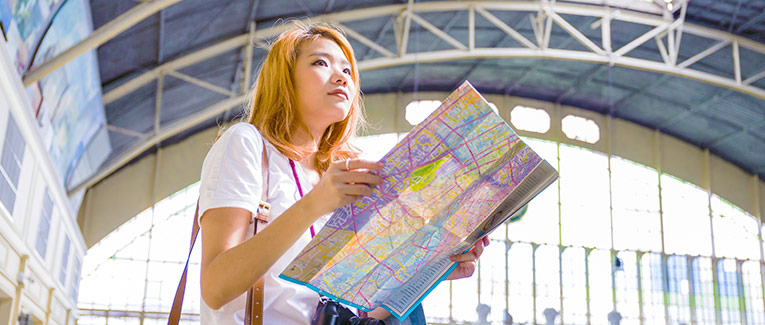 Traveling to a new country you have little knowledge about can be a recipe for awkwardness. However, don't let that dissuade you. There are plenty of things you can do to prepare, and educate yourself about your destination's culture. When you do your homework before you travel to another country, you prepare yourself for the unknown, spend less, and enjoy more.
In this guide, we'll tell you what should you learn before traveling to another country, and hand you a dependable guide to traveling to somewhere unknown.
Why Prepare Before You Travel To Another Country?
Preparation can go beyond preventing raised eyebrows and social faux pas; it can actually keep you out of trouble. Certain nations have state religions, and corresponding laws put in place. Seemingly benign actions such as dressing incorrectly, forgetting to remove your shoes, or drinking alcohol in public can actually be crimes in some countries.
Unfortunately, generic 'advice' on the Internet is no good. Mediocre travel blogs will only give you superficial knowledge. So, know how to find reliable sources. Know the background of the bloggers you read. Find out if they have firsthand experience with the topics they're writing about. When you're traveling to a specific location, you'll need specific information.
Put Your Health and Safety First
While you may be more likely to twist your ankle walking across your own street than be mugged abroad, it only makes sense to stay vigilant when traveling internationally. Traveling to areas where civil unrest or natural disasters are occurring can put you at greater risk, so part of your preparation should be to research current events in your destination. The best way to do this is by following these steps:
Set an alert on Google Alerts for your destination at least two weeks before your trip. This will provide you with relevant news stories about your destination on a daily basis.
Check your government's travel advisory website.
Ask local residents via social media or online forums.
Contact the hotel's manager or the owner of place where you are staying.
Depending on the geopolitical situation at the time of your trip, there may be certain countries that are considered unsafe for travelers due to political unrest. However, this unrest is typically localized. Read government travel advisories carefully before determining if your destination is in a location that you feel safe visiting.
It's also important to remember that international travel always comes with some risk. One of the best ways to be prepared to meet that risk is by purchasing travel insurance. While insurance cannot prevent travel mishaps from occurring, it can allow you to receive financial compensation for mishaps that are covered by the policy. These plans come in all shapes and sizes. You can compare plans and easily purchase the right one for you online at Insubuy.
Don't Let Foul Weather Ruin a Trip
How do I prepare for my first foreign country visit, you ask? Before traveling to a different country, know the weather you'll encounter there.
Poor weather upsets travel plans every day. For international trips, that impact can be even more far-reaching. Take this scenario for instance:
A thunderstorm causes your international flight to be delayed. That delay causes you to miss your connecting flight to your destination city. Now, you won't be able to arrive until a day later, which means all of your reservations – hotel, rental car, event tickets, etc. – must be changed or cancelled. However, since these reservations are often nonrefundable, you could be stuck paying for things you cannot use.
Luckily, travel insurance can help with this. A travel insurance plan can allow you to be compensated for covered expenses you are not able to use, protecting your wallet from the uncertainties of international travel.
Don't Be Daunted by Travel Visas
Applying for travel visas is the least fun part of planning a holiday. However, depending on your destination it's among the most important things to learn before traveling to a foreign country. You need to determine whether you need a visa for your trip, and how to get it. Keep scanned versions of these documents handy.
Photocopy of your passport
Proof of financial support for your trip
Your plane tickets
Details of the purpose of your trip
Application fee
You can find the application on the official website of the country you plan to visit. We recommend you print the application form, fill it out for practice, know you have all details and answers, and then fill out the online form.
Leave Room to Improvise
Though it can be helpful to create an itinerary to make sure you visit all the best sites, it's important to leave enough space in it to enjoy unplanned things. Remember, this is a place you've never been to before. You never know what you might find simply walking down the street. There can be experiences around every corner that you'll never find in a travel blog. It may be worth missing out on a tourist attraction or two to have those experiences.
Before You Travel To Another Country, Know These Tips
Carry copies of important documents with you. Tourists are easy targets for thieves. Carrying originals of your important documents can allow them to get stolen or lost.
Make transport arrangements in advance. In some countries, transport is unreliable. Making bookings in advance is the safest option. You don't want to be stuck at the airport without a cab.
Pick up souvenirs for your friends and family. You can usually find inexpensive items in street markets and local stores.
Purchase travel medical insurance or travel insurance before leaving. An insured trip is a smart financial choice.
Travel light. Carrying a ton of outfits may seem like a necessity, but a heavy suitcase will prove to be a hassle during your trip. Carry only comfortable clothing and footwear.
Don't forget the following essential items: sunglasses, sunblock, painkillers, umbrella, and portable charger.
If you're visiting a coastal country, avoid eating seafood in the street markets. The hygiene standards there are unmonitored, and the food often results in unwanted health problems. Also, be cautious about the drinking water in such areas. Try to drink bottled water when possible.
We are sorry that this post was not useful for you!
Let us improve this post!
Tell us how we can improve this post?