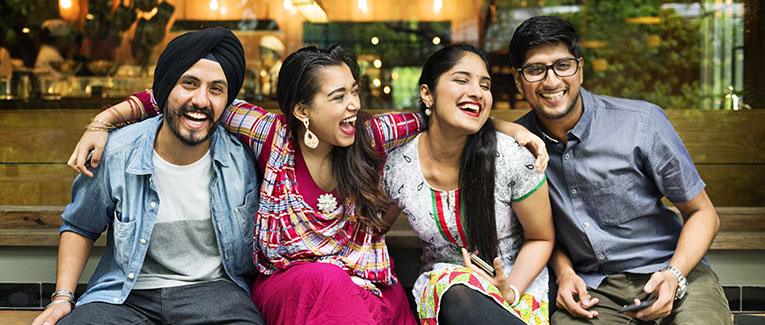 Traveling to the west can be a culture shock if you aren't acquainted with the country. The U.S. is a true fusion of cultures, a nation that prides itself on its diversity. This article will touch upon the American way of life and its social aspects.
The Duality
The indigenous population—the Native Americans—are a minority in the U.S., while the white population is dominant. As skewed as the population might be, they share a common ground with you: They were once strangers in the country. Almost all Americans are either first-generation immigrants or their descendants.
While they might embrace the American way of life, they continue to preserve their roots. Have a look at their homes if you get invited or ask them about it; it might serve as a great icebreaker.
Big Festivals
As the latter half of the year rolls in, the average American home dons the colors of the fall. The Thanksgiving holiday takes place every fourth Thursday in November.
Many communities take to the streets for indulging in flashy parades. Playing and watching sports is a common custom, and charity is also carried out during this big family-oriented festival.
Thanksgiving traces its roots to the Native Americans that broke bread with the near-starving immigrants from England in the early 1600s. As you might have guessed, turkey was on the table that day. It was not until the American Revolutionary War that Thanksgiving was adopted as a national holiday.
Christmas is just as big a holiday as Thanksgiving, and being only a month later, they are entwined and are informally referred to as "the holiday season" or "the holidays". Thanksgiving is the harbinger of Christmas festivities, marking the start of Christmas shopping. For both holidays, visiting New York makes for an unforgettable experience.
Social Niceties
Dropping by someone's house unannounced is not welcome in the U.S., no matter how friendly they might seem. Unless you get invited, avoid turning up at someone's doorstep. If it is an emergency, do try giving them a heads up before arriving at their place.
Depending on the space you are in, you have to adapt. Liberalism also has its limit, and following social etiquette will go a long way. Be yourself, but do not overdo it while trying to fit in.
Punctuality
Work is also part of social life, and Americans are punctual. It's all right to be late for genuine, unavoidable reasons (don't forget to inform those who may be waiting), but being "fashionably late" to work won't sit well with your boss.
This also applies to social gatherings. The rules are laxer, but it is common courtesy to inform and apologize to the other party if you will be late.
Arts and Culture
American lifestyle revolves a lot around arts and entertainment. American culture and lifestyle owe a lot to the many communities of immigrants. Each community plays its part in shaping the current American way of life.
Take a trip to the hidden gems in your city, or go for the bigger attractions. It is a great way to socialize and meet people, over art or live music.
It depends on the state you are living in, but music and art thrive in every nook and corner of this country. There is a lot you can learn simply by walking around the city and dropping by popular spots.
Walk the Walk
Contrary to popular belief, America is an inactive country. It's easy to get blinded by the glamour of American life and fail to notice the obesity problem battled by most states of the U.S.
Given the vast landmass that is America, almost every household has a vehicle. This barely leaves any room for physical activity, and people drive to many places when they could easily walk.
Take advantage of the pristine air of your city's parks, and indulge in some form of physical activity to stay healthy. This is a good alternative for those that hate confined spaces or gyms.
The Sports Scene
You can't miss baseball (Major League Baseball, or MLB), American football (National Football League, or NFL), basketball (National Basketball Association, or NBA), or ice hockey (National Hockey League, or NHL) when you're in the U.S. Make it a work hangout, or take your loved ones to a game and get swayed by the emotions of the crowd.
The NBA, the Super Bowl (the NFL Championship game), and the U.S. Open (golf) are some events you should try to get yourself into. The sports scene in the U.S. is a frenzy worth experiencing and to be a part of.
The Language
English is the most widely spoken language here, and although some people are bilingual, it isn't the norm. English isn't the official language, but it is the language used by officials.
If you use British English, you might want to familiarize yourself with American English. They don't speak in riddles here, and the pronunciation is also straightforward.
A bit of research on your side, or learning through trial and error, will help you accustom yourself to America. Nothing beats experience. Soak in the local culture, and you will become an American in no time.
We are sorry that this post was not useful for you!
Let us improve this post!
Tell us how we can improve this post?