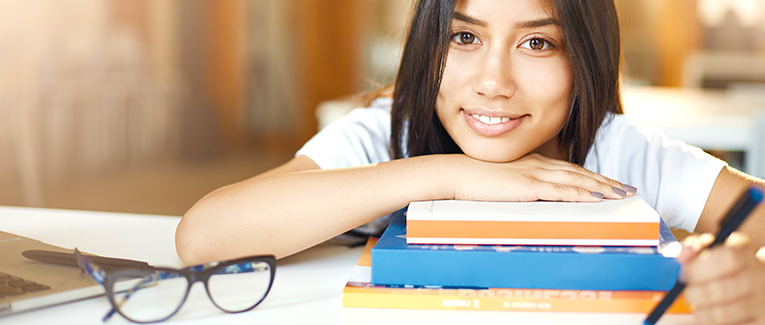 Many people look forward to the opportunity to be an international student in the U.S. You can learn a lot during your education in the U.S., as it is not only an academic experience, but also a cross-cultural experience. In the first few months, you'll be adjusting to many unfamiliar things that are outside of your comfort zone.
Even before you start college, there are many things you should know. If you are planning to complete your higher studies in the U.S., the first thing to do is to understand the academic opportunities that you have. The U.S. education system is likely to be different than that in your native country. There will be a lot of academic technicalities of which you need to make yourself aware.
Once you start college, you may be quickly overwhelmed by the difference in customs, traditions, and languages. Initially feeling out of place is completely normal. But once you settle in, you will be able to access the benefits of the U.S. education system and enhance your career prospects. Go through our tips to make the most of this wonderful opportunity.
Tips to have a memorable study abroad experience:
Understand the American Higher Education System
Higher education in the United States typically starts after the 12th grade, which is the final year of high school. For the average international student, the U.S. higher education system may seem a bit confusing at first. A typical feature of this system is combining different fields of study during your first year of college. The American education system is designed to impart life skills to students, irrespective of their area of study. Students are able to take courses outside of their field of study.
In the United States, students are able to explore different subjects and choose a major after considerable research. Students also have the choice to change majors during their time at school. This might lengthen the amount time that it takes to complete their undergraduate degree, but it is important to make sure that you enjoy what you are studying. The three most common undergraduate degrees in the U.S are the Bachelor of Arts, Bachelor of Science, and Bachelor of Fine Arts.
For international students opting for graduate studies, the U.S education system provides two options, which are a master's degree and a doctoral degree. The doctoral degree is typically preceded by the master's degree. However, some universities will allow students to enter directly into the doctoral program after they complete their bachelor's. In addition to these, students can also pursue different certifications or technical degrees.
Undergraduate Courses
2-year associate degree – U.S. colleges provide students the option to enroll in two-year associate degree programs. This degree is typically available at community colleges or junior colleges. After receiving their associate degree, some students choose to transfer to a four-year program to complete their bachelor's degree. Others choose to work in technical fields like air traffic control, nursing, radiation therapy, and computer programming.
4-year bachelor's degree – This is the traditional, full-time undergraduate course that requires 120-semester credits, or 40 college courses. These degrees are typically completed within four years, however, some courses may require a longer academic duration.
Graduate Courses
Master's degree – Students can enroll in a one or two-year Master's degree after completing their bachelor's. Typically, students would need to complete a thesis in their final term to earn their degree.
Doctoral degree – A doctoral degree is the highest level of academic degrees in the United States. The course duration of a doctoral degree would depend on the subject of enrollment.
Some universities will let you enroll for a doctoral degree right after your bachelor's course. But it will be a combined course of master's and doctoral programs. Students who have completed their masters can typically complete their Ph.D. in four to five years.
Dealing with Culture Shock
"Culture shock" is a term first coined by Kalervo Oberg in 1960. This term is used to explain the feeling of emotional disorientation when you find yourself in a new culture. Culture shock is a normal phenomenon that happens to almost anyone who travels abroad.
The different social customs, language, etiquette, and traditions can make international students feel overwhelmed in the United States. However, there are a number of support groups in place in the U.S. education system for international students to cope with the effects of cultural shock.
Therapists, counselors, and academic advisors are there to make life easier for all students. Socializing, community participation, and keeping an open mind can also pave the way for an easier transition.
Get Involved in Community-Based Activities
If you are planning to study in the United States, it is better to get acquainted with the culture as fast as possible. The best way to do so is to get involved in community-based activities. Your college will have a wide range of clubs to join. Whatever your interest – academic, sports, or creative – you will find a club to participate in. Other ways of involving yourself in the community are to look for annual events, festivals, and college fairs.
Know U.S. Festivals, Culture, and Traditions
The best way to immerse yourself in a foreign culture is to act locally. While it may take practice at first, it is not impossible. You can research U.S. customs and traditions. Learn about the cuisine of the area and the typical "slang" from your local friends. Get involved in popular events, but above all, appreciate the uniqueness of a foreign culture.
Combatting the New Normal
Finishing your higher studies in the U.S. can be an exciting and memorable experience, but it can also be a little bumpy. You will gain a lot from your study abroad experience. You will make new friends and create new memories for yourself in the next few years. The more you get involved, the easier it will be to adjust to your new normal.
It may not be a smooth transition, as you are bound to face ups and downs during your stay in the U.S. However, always remember the big picture and keep your priorities straight. Give yourself time to settle into your new surroundings, and always ask for help when you need it. You will find many people ready to offer support when you ask.
We are sorry that this post was not useful for you!
Let us improve this post!
Tell us how we can improve this post?