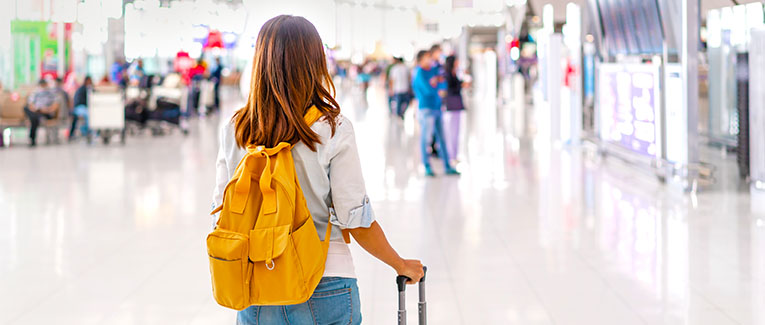 Attach a small sticker/tag to your baggage indicating your final destination address. Your checked baggage and carry-on baggage will be screened under X-ray machines.
Go to the airline counter and show your Passport and Tickets. You may tell them about last-minute preferences, such as desiring a window seat. Many such accommodations, including in-flight food preferences, must be made online in advance, but the airline will try its best to serve you.
They will weigh your baggage. They will ask you two questions: "Did you pack the bags yourself?" (answer "yes" if applicable) and "Did a stranger give you anything to carry?" (answer "no" if applicable). Ask them if your baggage is flying to your final destination on the same airplane. The agent will give you a boarding pass with a baggage sticker and return your passport/tickets. Keep these documents safe. The agent will tell you the gate number (where your plane will arrive after landing). You should have only hand baggage and the documents in your possession at this point.
Once you enter the terminal, you cannot leave. If you've arrived early, take this time to spend time with your family or friends outside the terminal before entering.
We are sorry that this post was not useful for you!
Let us improve this post!
Tell us how we can improve this post?