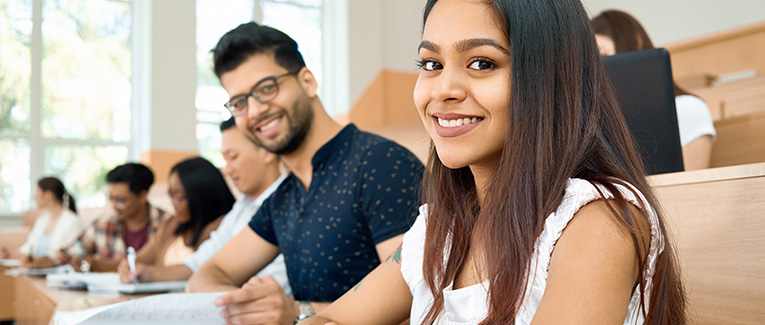 Grants and scholarships can help students pay for the necessities like tuition, books, and accommodations. Continue reading for more information about these types of financial aid.
What Are Grants?
Grants are offered to students based on their financial needs. Students are not required to repay grants. Federal and state governments usually offer grants to students. The Pell Grant is a well-known federal grant program in the U.S.
What Are Scholarships?
Scholarships are mostly offered based on academic merit. Students who show good academic performance or compete well in sports and arts are likely to receive scholarships. Just as with grants, recipients of scholarships do not have to pay them back.
What Are Student Loans?
Student loans are given to students in order to help pay their educational fees. These loans will need to be paid back to the bank or lender with interest. Student loan repayment can differ based on rates of interest and payment plans.
Types of Scholarships and Grants:
Income-based
These grants or scholarships are given to students based on personal income or family income. Such scholarships are mostly awarded by government bodies.
Academic merit
Some grants or scholarships are based on academic merit. These are awarded to students who show promising academic performance.
Academic interests
There are certain subjects like art and music that are covered under these types of scholarships or grants. Many colleges, to promote arts and culture, offer scholarships to students taking these courses.
Extracurricular interests
Students who show exceptional performance in sports and acting can apply for this category of scholarships and grants. Colleges appreciate students applying with an extracurricular background. Extracurricular activities can also include volunteering and even academic clubs.
Specific to certain groups
These scholarships or grants are given to students of a specific race, religion, gender, or medical history. The most common type of scholarship under this category is the minority scholarship.

For visitors, travel, student and other international travel medical insurance.
Visit insubuy.com or call 1 (866) INSUBUY or +1 (972) 985-4400

Who Provides Scholarships and Grants?
There are three bodies that primarily offer scholarships and grants to international students.
Government
Government or federal-based scholarships are the largest sources of financial aid for international students. State governments often fund students studying in colleges in their state.
University/College
Financial aid offered by a college or university could be merit-based or need-based. Colleges have more stringent rules for offering scholarships and grants to students as compared to other organizations.
Private Organizations
Many companies and organizations offer scholarships and grants to both international and domestic students. These types of scholarships are called private or outside scholarships. These organizations can include businesses, trusts, endowments, or religious institutions.
Where to Find Scholarships and Grants?
You can seek for a scholarship or grant at these four places:
Your College
Check with your new college to see if they offer any financial aid to international students. If they do, learn about the application process and eligibility criteria.
Your Current School
If you are currently enrolled in a university, your school might offer you financial aid to study abroad. You can get in touch with fellow students who have studied abroad, or get in touch with the office of your school for more information.
Program Organization
If your program is sponsored by an organization, you can seek their help in getting financial aid by reaching out to that organization.
Social Organizations
Use the power of the internet. You will be amazed to find the number of organizations offering scholarships and other financial aid to students. However, beware of scammers.
Tips to Follow for International Students Applying for Scholarships and Grants
We have curated some tips that can help you more easily find scholarships or grants for your study abroad.
Register for Free Application for Federal Student Aid (FAFSA) if you are eligible. The selection of your application may get you federal financial aid in the form of a scholarship or grant to study abroad.
Search the internet for financial aid available especially for your chosen program.
Get in touch with the study abroad office, financial aid office, and foreign language department of your school to enquire about any financial aid available.
Apply for all the funding options you find.
Prepare all of your documents in advance:
Transcripts required by the application (college, school)
Essay
Portfolio, especially for art and music students
Passport
Acceptance letter from the college or university
Update your resume to include your academic and extracurricular performance, and include references in your application.
A Few Things to Remember
The only way to ensure you don't receive a scholarship, grant, or other financial aid is by not applying for it. If you want assistance in financing your education in the U.S., it is up to you to do the research and put in the work of applying for every scholarship or grant you can find. Start researching your eligibility for financial aid well in advance. This will ensure you have plenty of time to get your applications in for as many scholarships and grants as possible.
We are sorry that this post was not useful for you!
Let us improve this post!
Tell us how we can improve this post?