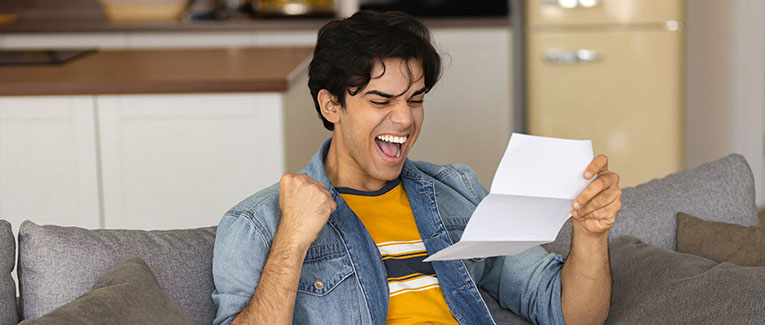 Most American universities are very competitive. As an international student, you have to face tougher competition and additional stages in the application process. Ivy League universities generally have an acceptance rate ranging from 4 to 8%.
If you don't have the academic rigor to get into those universities, but you still want to study abroad, you should apply to universities that have higher acceptance rates. Some universities in the U.S. actually have a 100% acceptance rate.
These American Colleges Have a 100% Acceptance Rate
1. Go to the Academy of Art University to discover your creative potential
If you're an aspiring designer or artist, the Academy of Art might be right for you. The University offers both online and on-campus programs in San Francisco, California.
The online program is a convenient option. If you don't want to spend on living expenses, accommodation, and moving costs while also getting a U.S.-based degree, you can opt for the online program and study from the comfort of your home. You can also devote time to your side projects that require your attention.
The programs are very diverse. You can choose from acting to game development, to even courses in writing and web design.
The tuition can amount to up to $29,190.
2. Go for your graduate education at New England College
The university has a student-to-faculty ratio of 15:1, so you don't have to worry about a lack of individual attention.
The graduate program has a 100% acceptance rate, with courses in varied majors ranging from religious studies to technology.
You can apply to the graduate school without any application fees. They also do not require a letter of recommendation.
You also receive a unique college experience that goes beyond the walls of the classroom. New England College believes in practical experience combined with traditional classroom teaching. Hence, your program will be filled with exciting and relevant fieldwork.
3. Pursue your passion for architecture at Boston architectural college
The curriculum is centered on four major streams of architecture: mainstream architecture, interior architecture, design studies, and landscape architecture.
You can either go for a graduate or an undergraduate course. To apply for an undergraduate course, you should have a degree equivalent to a U.S. high school diploma.
To apply for a graduate degree, you should have a degree equivalent to a four-year undergraduate degree from a U.S. regionally accredited college.
International students make up 29% of the overall student population, coming from 54 different countries.
4. Learn at your own pace at Broward College
The primary aim of Broward College is to transform the lives of its students by enriching them with the knowledge that helps them in the real world.
You can enjoy a flexible program that's designed to suit your needs. The university offers 13 locations across Broward County, online programs, international programs, and study abroad options. You can also choose if you want to be part-time or full-time, and whether you take day or evening classes.
You can also choose to take honors courses and receive an honors certificate or degree.
5. Explore your interests at California State University, Bakersfield
Located in the San Joaquin Valley in the heart of California, the university is known for its programs in industry and agriculture.
You can choose from over 60 Bachelor's and Master's degree programs across four schools. You'll be guided through each step of your academic journey to ensure that you reach your true potential.
The university has more than 4 million alumni, and is the largest four-year public university system in the United States.
6. Have a hands-on learning experience at Keiser University
You can design your own academic schedule at the university, as per your obligations and aims. The university offers you a combination of day, evening, or online classes.
The university also aims to provide a student-friendly environment where your needs are put first. The academic programs are oriented to your interests, and have industry experts and community leaders as faculty.
Apart from academics, the campus is located in Florida, the official spring-break destination. So, you can surf, soak up the sun, and balance your academics with a fun college lifestyle.
7. Achieve academic excellence at West Virginia State University
You'll be offered a wide range of certificates, minors, four-year, and graduate degrees that'll let you achieve your true academic potential.
The cost of the undergraduate program is roughly $32,827, and it is around $34,176 for the graduate program. Each course has different requirements for international students.
The university also offers an ELS program for students who are not fluent in English. They not only equip you with communication skills, but also prepare you for the cultural experience of living and learning in the United States.
8. Choose from over 130 programs in Wayne State College
If you're unsure about which discipline you want to explore at university, Wayne State College is perfect for you. You can choose from more than 130 programs to study.
The university offers several unique learning experiences. They partner with different organizations like The Northeast Nebraska Teachers Academy (NENTA) program to provide their students a holistic and hands-on learning experience.
If you want your foreign education experience to extend beyond the U.S., you can explore the global opportunities that the university offers. The university offers programs in Greece, Costa Rica, and Ecuador.
9. Explore new possibilities at the University of Pikeville
The university is located in the rural setting of Kentucky. You'll be given support to reach your academic potential as the university pushes not only its students, but also its faculty and staff to reach their greatest potential.
You'll also actively engage in creating change in the community. The university strives towards purposeful innovation and intentional progress that has a long-lasting impact.
You will need to take the TOEFL or the IELTS exam if your native language is not English. If your medium of education has been in English in your country, you still need to take the TOFEL test and qualify with at least 68 for undergraduate students and 79 for graduate students. The minimum score requirement for the IELTS is 6.0.
It is very common to associate the quality of education with acceptance rates. Students automatically assume that just because some colleges are more competitive, they provide better quality education. However, though these colleges have high acceptance rates, they actually provide a high-quality education as well.
We are sorry that this post was not useful for you!
Let us improve this post!
Tell us how we can improve this post?