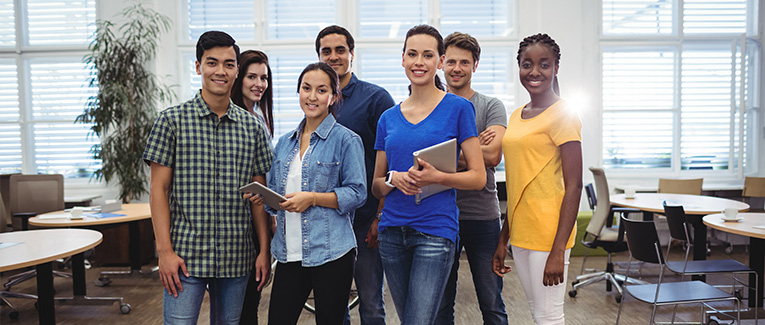 Having internships and volunteer work listed on your resume can significantly help to increase how desirable you appear to employers. If you are an international student pursuing an education degree in the U.S., many employers give preference to applicants with experience in their field. Summer jobs can be a great way to get the required experience.
With summer jobs, you can make your resume stand out. Also, summer jobs can help you start networking with others in your field, as well as give you the opportunity to make some extra money.
However, being an international student means you have to comply with the F1 visa rules on working in the U.S.
Can International Students Get Summer Jobs in the USA?
The short answer to the question is yes. International students can get summer jobs in the U.S., but they need to adhere to the rules of their visa.
In most cases, on-campus jobs are allowed, and international students can work up to 20 hours per week. But, this is subject to the fact that hiring an international student for the job must not be taking away the opportunity from a U.S. student.
For off-campus jobs, you will be required to submit specific applications. This is usually allowed only in case of severe economic hardships caused by situations outside of the student's control. Students should make their best efforts to land a job on-campus before applying for off-campus work permits.
Students also have the option of working with certain international organizations. For this, you will also need to get the Employment Authorization Document (EAD). The document is issued by United States Citizenship and Immigration Service (USCIS). If you fail to maintain your F-1 visa status, the permit will be automatically terminated.
You might need permits for unpaid internships as well, and it is best to ask the hiring managers before sending in applications.
You can contact your International Student Office or you can approach your Designated School Official (DSO). They can help you understand what summer jobs you can legally take up in the U.S., and they will also help you with the paperwork and application process.
Once you have had the legal paperwork sorted, you can explore the ideas mentioned below.
Summer Job Ideas for International Students with Education Majors
International students in the U.S. with education majors often feel that they have limited options for summer jobs. However, that is not the case. The options are plenty, and we have listed some of the most lucrative options below:
On-Campus Jobs
You might have the opportunity to work as a teaching assistant on campus. Jobs in departments like alumni relations, student life, admissions, and career development can also be good options.
You can find out if your school has any such vacancy by visiting the International Student Office.
Off-Campus Teaching Jobs
Whether you wish to teach elementary and preschool children, or even middle and high school students, you can find plenty of summer jobs. Some of the options for teaching jobs include:
Teaching at summer camps
Summer tutoring jobs with schools, libraries, or local community programs
Teaching children at Big Brother/Big Sister programs
Daycare or childcare jobs
Teaching opportunities with YMCA and national parks
Mentoring programs for at-risk youths
Note: Apply for these jobs only after you have received approval from the USCIS.
Unpaid Internships
Education-related nonprofits often have unpaid internships for students. Grant writing, presentation planning, and assisting in fundraising are some jobs that you might be able to get.
You can apply for unpaid internships at youth homes, or even online education platforms. If you are interested in the education technology sector, such an internship can prove to be very valuable.
Employment with International Organizations
If you have a job offer or sponsorship from a listed international organization, you can travel abroad to work with them.
African and Asian Development Banks, Red Cross, WTO, and WHO are some of the listed organizations. You can find more listed organizations by contacting the State Department List.
Getting Started
The first step to a promising career in the field of education is getting internships and summer jobs. The practical experience you will gain can further help you in your career and make you a desirable candidate in the eyes of prospective employers.
Now that you know what options you have, you can contact your International Student Office or hiring managers for legal requirements.
Note that the legal process can take a couple of months, so it is best to start three to four months before your summer break commences.
We are sorry that this post was not useful for you!
Let us improve this post!
Tell us how we can improve this post?