It is an exciting time for you. At last, you have a long-desired non-immigrant visa in your hands that allows you to be lawfully present in the U.S. You have worked hard for this moment, and now the reward is yours to enjoy.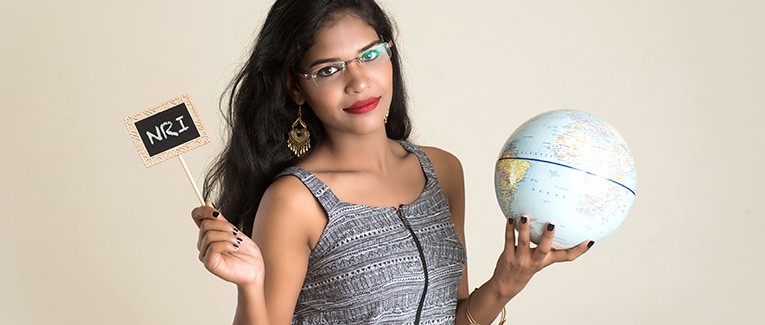 A new life awaits you, and the world is your oyster.
But, be sure to take it a little slow. There are still some tasks to complete before you fly off.
To make life easier for you, we have compiled a list of tasks you have to complete (or at least pay attention to) before you leave.
Essential Checklist for an NRI
Convert Savings Account to NRO Account

As an NRI, you can no longer hold an ordinary savings account. There is no cause to worry, because if you have an account with any major bank—public or private—your account can easily be converted to an NRO account.

All you need to do is fill out the form, attach photos, submit the KYC (Know Your Client) form, and within a day, you would have access to your new account.

Salient points to remember about an NRO account include:


It can be held jointly with an Indian citizen (usually a relative or parent).
You could grant power of attorney to anyone to operate it on your behalf.
All the income that accrues to you in India, such as dividends and rent, can be deposited and held in this account.
You can invest in Indian mutual funds from an NRO account.
It helps to file an ITR with an NRO account showing inflow and outflow of cash.
Purchase Insurance

It is best to buy insurance before you leave. Once you are abroad, it is far more difficult to buy insurance in India. Plenty of additional documentation would be needed. Be it life insurance or health insurance (for local use when you return from time to time), it is best done before you leave.

If you're in the U.S. as an international student, your university will recommend or mandate a certain level of travel medical insurance for you. Even otherwise, you will certainly need adequate medical insurance coverage in the USA. Insubuy is the go-to resource for NRIs to purchase any kind of insurance, from travel medical insurance to travel insurance with trip cancellation coverage if you travel out of the country.


Change Fixed Deposit to NRO Deposit

This process might not be automatic at your bank. To take advantage of the relatively high rate of return from a fixed deposit account, even when you are away, visit the branch and convert it to an NRO account.

At most, you need to provide a set of KYC papers, but the process is quite smooth. Also, take care to add the name of a nominee who can withdraw it in case of your demise.


Sell or Transfer Shares

This is a gray area. An NRI cannot invest in the Indian stock market. But there is no clear law stating that they must liquidate their position before traveling abroad.

There are a few possible outcomes:


You could liquidate your holdings.
You could transfer your shares to your parents or siblings.
You could continue holding them, but not have the right to sell them.
The first or second option is the most viable to avoid legal difficulties later on. More complex options also exist, such as transferring shares to an HUF, transferring them to a trust, etc. However, those are too elaborate for anyone who is not a millionaire.
Open a PIS account

A Portfolio Investment Scheme allows an NRI to invest in the Indian stock market. It is basically a Demat account attached to an NRO account in place of a normal savings account.

It is important to have one, because there is no reason to miss out on the opportunities that the Indian stock market presents while you are away.


Get International Roaming

This is a must-have. It would take time for you to obtain a new phone abroad, and there is the need to stay in touch with your loved ones back home. Though VoIP clients can also do the job, a cell phone is often needed for areas where the Internet is unavailable.

It takes a single visit to any telecom operator to get international roaming activated. With low rates for calls, the fixed charges are very low indeed, though your security deposit might rise a bit.


Obtain an International Credit Card

Most Indians avoid credit cards, but abroad, they are more popular than cash. You need one that can work at the point of sale abroad.

An essential feature is two-channel verification. Many Indian banks send an OTP by SMS. If you are abroad, it won't reach you. That is why you need to have it sent by email and not SMS. Make sure this is verified before you leave.


Power of Attorney

What happens to your property in India if you need to be represented in a court of law? This is an uncomfortable question, but it has to be answered. Assigning someone a power of attorney is the best way to mitigate such a problem.

You can assign it to a trusted lawyer or a family member. They can make decisions on your behalf, sign paperwork, and act as your representative before a court or municipality hearing.


We are sorry that this post was not useful for you!
Let us improve this post!
Tell us how we can improve this post?