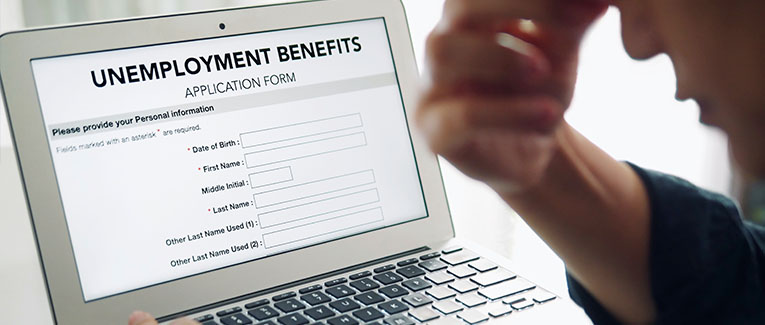 Did you travel to the U.S. for a job and are now unemployed? Finding a new job can take months. If you do not have enough savings, sustaining yourself and your family might be challenging.
You may be eligible for unemployment benefits. Depending on your previous job, your unemployment package can pay you up to $600 a week. Read this article to the end to learn all about unemployment benefits, eligibility criteria, and important tips and suggestions on how to file for them.
What Are Unemployment Benefits?
The U.S. Department of Labor has provisions to provide unemployment benefits to workers who are out of work through no fault of their own. Unemployment benefits differ from state to state. However, every state must correspond to regulations laid out by federal law.
Are You Eligible for Unemployment Benefits?
Every state has its own set of regulations for eligibility to file for unemployment benefits. Some common eligibility criteria which can ensure your eligibility in almost every state are listed below.
You have to be unemployed through no fault of your own. If you lost your last job due to an unavoidable circumstance and are now unable to find a job, you are qualified to seek unemployment benefits.
If you quit your job due to a health problem or because of pregnancy, you are eligible for unemployment benefits.
You have to meet up to the work and wage criteria of your state. Every state has its definition of "base period." If you fulfill the criteria for the base period in your state, you will be eligible for unemployment benefits.
Unemployment Benefits for Permanent Residents
Unemployment laws vary for permanent residents from state to state, as well. Generally, you can apply for unemployment benefits if these points apply to you:
You must possess legal authorization to be employed in the United States of America.
If you are a Lawful Permanent Resident (LPR) or have an Employment Authorization Document, you are eligible to apply for unemployment benefits.
You may be asked for a Resident Alien Card or a Permanent Resident Card while applying for unemployment benefits.
Unemployment Benefits for Non-U.S. Citizens with a Work Visa
In order to be eligible for unemployment benefits, non-citizens are required to have earned at least $1,600 during their base period. Even if you worked part time, you will be eligible for unemployment benefits if you fulfill this criterion.
After the onset of the COVID-19 pandemic, many states made the regulations for seeking unemployment benefits much more lenient. If you are a non-citizen seeking unemployment benefits, check your eligibility by going through these points.
If you are eligible for only a certain kind of work or if you are eligible to work only for a specific employer, you will not be eligible to get unemployment benefits. That means, H-1 visa holders can't get unemployment benefits.
You must be "able and available for work." This means that you have to be in a position where you are searching for a job and must be able to accept it.
There must not be any barriers like a medical condition or legal obligation that might stop you from joining work.
While Filing for Unemployment Benefits, Consider These Suggestions
Are you eligible to file for unemployment benefits in the U.S.? Before filing your claim, consider these tips.
While visiting the office of Human Resources, carry your passport and work authorization certificates.
Carry all previous work documents which specify your employment period and salary. They will be instrumental in proving your eligibility for unemployment benefits.
Do not carry documents that contain false information. This might result in imprisonment or deportation.
We are sorry that this post was not useful for you!
Let us improve this post!
Tell us how we can improve this post?