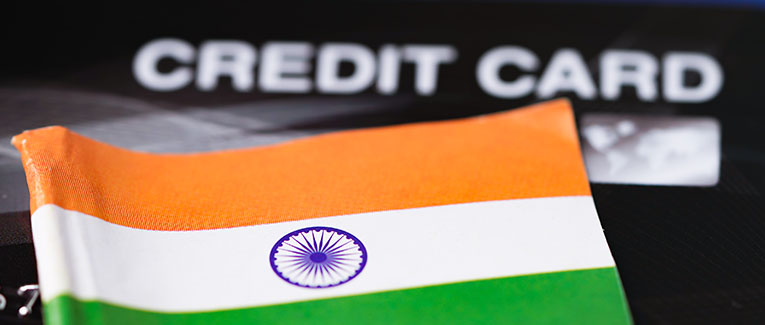 Yes, most banks in India offer credit cards to Non-Resident Indians (NRIs).
Credit cards issued to NRIs facilitate purchases in India as well as in foreign countries (although transactions in foreign currencies could mean you'll be charged additional fees for the service).
Credit Cards for NRIs
Credit cards for NRIs in India are similar to regular credit cards. An NRI credit card is helpful in travel booking, shopping, and much more in India, as well as abroad.
NRI credit cards are advantageous as they allow payment in Indian rupees. This means you're free from the hassles of paying additional currency conversion fees for your international debit or credit card.
Eligibility criteria to apply for NRI credit cards
The applicant must have a Non-Resident Ordinary (NRO) or Non-Resident External (NRE) rupee account.
The accounts can be either term deposit, current account, savings account, or a fixed deposit account.
Some banks require that your NRO/NRE account must retain a minimum balance for you to be able to apply and use the credit card.
Documents required for NRIs to apply for Credit Card in India
Identity Proof

Passport or driving license

Proof of Address in India (if available)

Driving license, passport, voter ID
Original electricity bill
Telephone bill or post-paid mobile invoice.
Original bank account statement
Rent agreement, lease deed, or title deeds of the property.

Proof of Address Overseas

Driving license, passport
Overseas bank statement
Government-issued ID card
Utility bills, lease agreement, rent receipt
Company appointment letter, company ID card
Things to consider before applying for NRI credit card
Fees: Charges such as processing fees and joining fees will be levied on this credit card. You may also be required to pay annual fees on the NRI credit card. Compare credit card charges from preferred banks to make the best decision.
Interest charges: You must check for the credit card interest rates charged by the credit card issuer. The interest charges will be different for all banks.
ATM usage: Banks levy charges on money withdrawal from ATMs in India and abroad also charge interest on it. Choose the credit card that levies the lowest charges.
International acceptance: Not all credit cards are accepted in every country. You must be aware of the international acceptance of the card you want to apply for.
Card protection: Inquire whether the bank provides services like emergency card replacement, zero lost card liability, etc., in case the credit card is misplaced, lost, or stolen.
Foreign currency mark-up fee: Check from the bank if there is any foreign mark-up fee charged on the credit card you are applying for. This fee is levied on transactions in a foreign country. Make sure it is low.
Payment process: Check with the bank to discuss the various payment options available with them. Payment options can be in the form of NEFT/check/cash/IMPS.
Most banks in India offer credit cards to NRIs, but you must inquire about every aspect of the card to ensure that it gives you full benefits instead of becoming a liability.
We are sorry that this post was not useful for you!
Let us improve this post!
Tell us how we can improve this post?