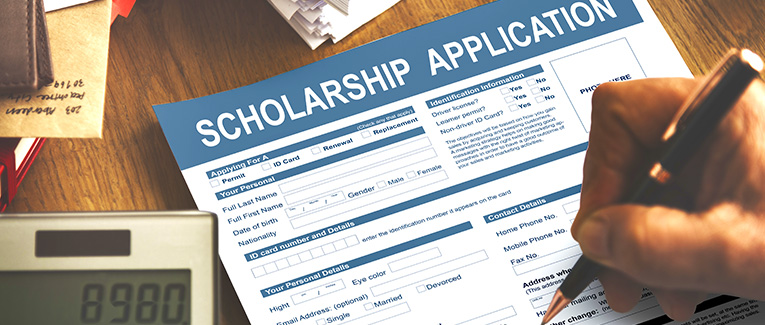 A college education can be an extremely large investment. A total of 43 million Americans carry the burden of student loan debt. Therefore, the majority of the population looks for resources to fund their higher education. The cost of studying in the U.S. is a hurdle all international students must face, and there are a variety of options that can help make your dream of studying at a U.S. university a reality.
The three most common means to fund higher education are scholarships, grants, and loans. These are terms that you will often come across in your search for financial aid. As a new university student, you need to understand the difference between the three.
Scholarships
Scholarships are awarded based on merit. Great academic performance, excellence in sports, or extraordinary skills in extracurricular activities may earn you a scholarship. Sometimes, scholarships are also granted based on factors such as community, ethnicity or gender.
You do not have to pay back the subsidy you receive from a scholarship.
Grants
Grants are primarily awarded based on financial need. Grants can be found at almost all levels; federal, local and institutional. A few specific grants are also offered based on sexual orientation, race, gender, or place of residence. It is a good idea to explore all of your options.
Much like scholarships, you are not required to repay grants.
Student Loans
Most students are well aware of student loans. Loans are the most widely used method to pay for university expenses. However, loans should be your last resort.
Student loans are primarily of two types; federal loans and private loans. To qualify for a federal student loan, you must fill out a form known as the Free Application for Financial Student Aid (FAFSA). The FAFSA allows the government to assess your needs for different types of financial aid.
The FAFSA proves exceptionally beneficial as it may also refer you to some scholarships and grants. The money you receive in a student loan must be paid back with interest after you complete your education.
Best Scholarship Options in the US
If you do your research, you will find that a vast amount of financial aid is available for international students. The U.S. is internationally acclaimed as a highly-ranked location for continuing education. Annually, almost one million international students come to the U.S. to study.
You can imagine how many diverse scholarship options may be available if you dig a little. Firstly, you must know the criteria on which scholarships are granted:
Grades and Academic Merit: The most common factor for obtaining a scholarship is good grades. Your class rank and grade point average are essential in your evaluation.
Arts and Music: Students who are exceptionally talented in arts and music may be able to obtain a scholarship. However, this sort of scholarship varies from university to university.
Student-Specific: Certain scholarships are entirely based on student-specific factors like race, gender, ethnicity, or place of birth. Minority communities can hugely benefit from such scholarships.
Country-Specific: Certain governments will award scholarships if you choose to study in their country.
Extracurricular Activities: Excellence in a particular activity or sport proves to be very beneficial in receiving scholarships.
Income-Based: Income-based scholarships are often awarded by federal institutions. If your family income is below a certain amount, you may be eligible for this type of scholarship.
1. The BAFTA Scholarships
The British Academy of Film and Television Arts awards scholarships to students in the fields of gaming, film and television. They have numerous programs for students belonging to different artistic fields and backgrounds.
2. Hunter Foundation Scholarship
This scholarship assists postgraduate students who are enrolled in film-related programs, however, only citizens of Scotland are eligible for this scholarship. Students can receive an amount of up to $10,000 under the Hunter Foundation Scholarship.
3. Fulbright-BAFTA Scholarship
The Fulbright-BAFTA Scholarship is one of the most prestigious scholarships that international students can obtain. This scholarship is awarded to only one student annually, and this lucky student receives $250,000, along with free access to BAFTA events and resources.
4. Fulbright Scholarship
This is a name you will become familiar with during your search for financial aid. Fulbright Scholarships are popular among students. 4,000 of these scholarships are awarded annually. If you qualify, you will receive aid for tuition fees, health insurance, living accommodations, and airfare.
The Fulbright Scholarship is awarded to students enrolling in Master's and Ph.D. programs.
5. The FAITH Endowment Awards
This category of scholarship awards is reserved for Greek-American students. These scholarships are annually awarded to 130 students from the Hellenic community. The highest amount awarded is $10,000.
FAITH scholars maintain a record of being accepted into the best universities.
6. American Association of University Women (AAUW) International Fellowships for Women
The AAUW international fellowship is awarded to non-American women who are also non-permanent residents. It is awarded for Master's programs, Ph.D. programs and Postdoctoral programs.
Under the AAUW scholarship, you receive funding for full-time research. The amounts granted range from $18,000 to $30,000.
7. The Aga Khan Foundation International Scholarship
Only students belonging to developing countries are eligible for the Aga Khan Foundation International Scholarship. This foundation aims to finance the education of students who do not have the means to do so themselves.
It is awarded for Master's and Ph.D. programs and is relatively competitive to obtain.
Tips for Finding a Scholarship
Use specific search terms such as gender, ethnicity, disability and military affiliation when looking for scholarships on the internet.
Browse all of the categories. You may not even be aware of your eligibility for some scholarships until you do more research.
Fill out your FAFSA, nonetheless. It could prove to be beneficial.
Look for scholarships that also offer health insurance services, as healthcare is very expensive in the US.
Get in touch with your university. Direct communication might make you aware of what you're eligible for. Universities often have tailored scholarship programs for international students.
Ethnicity-based and professional organizations in your field of study might offer scholarships to suitable candidates. It is a good idea to get familiar with such groups and explore your options.
We are sorry that this post was not useful for you!
Let us improve this post!
Tell us how we can improve this post?