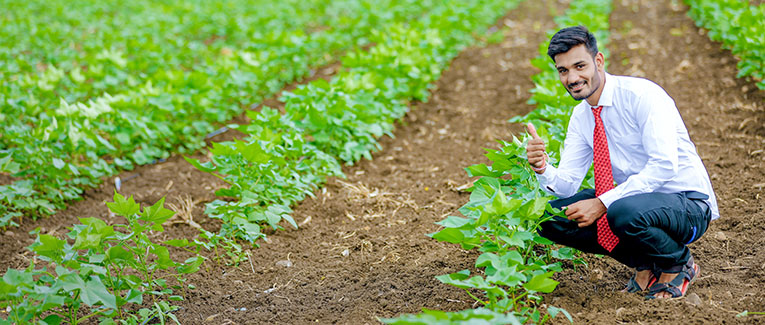 Just about anybody can buy farmland anywhere in the U.S., except in the six states that have laws banning foreign ownership of farmland. Those states are Oklahoma, North Dakota, Mississippi, Hawaii, Iowa, and Minnesota.
The U.S. has approximately 911 million acres of farmland, according to the U.S. Department of Agriculture (USDA). That's the equivalent 50 Central Parks in every one of the 19,000+ cities in the U.S. It's a lot of land.
Farmers and ranchers own most of this land. Generally, the owners transfer the farmlands down to family members. However, a 2017 USDA report expects 10 percent of the farmland to change hands out of their families, meaning 21 million acres would be sold to a non-relative.
Tips for buying farmland in the U.S.
The best and most obvious method is a direct buy. You can purchase usable pastureland or cropland, which can then be rented out to a rancher or farmer. However, this method calls for massive investments, as the buyer would have to buy large swathes of land to get a sizable return on investment. According to the USDA, the average price for cropland was $4,130 an acre, whereas the pastures were sold for $1,390 per acre.
Auction, the best way to buy land in the Midwest
The twelve states of the Midwest account for most of the farmland in the United States. These states are Iowa, Indiana, Illinois, Kansas, Michigan, Minnesota, Missouri, Nebraska, North Dakota, Ohio, South Dakota, and Wisconsin. Reportedly, farmland auctions are the best way to buy land in the Midwest. These lands can then be rented to farmers and ranchers for use.
Individuals buying land in the U.S. have a lot of options, and a few of them are outlined below:
Sale-leaseback transaction: This entails purchasing an existing farm where the farmer to whom the previous owner has leased the land continues to work the farm and pay rent to the new owner. This transaction is the least risky with low cash yield, as the upfront cost to buy is high.
Buy a new land, lease to a new tenant: You can purchase an existing farm or agricultural land for higher yields and then lease the land to a new tenant. This would require putting in the work toward finding a reliable tenant.
Farmland conversion: Buy land not being used for agricultural purposes and convert it to cropland, pastureland, or an urban farm. This option promises a higher yield at a lower cost, but it involves a lot of work in converting the land for agricultural use.
For visitors, travel, student and other international travel medical insurance.
Visit insubuy.com or call 1 (866) INSUBUY or +1 (972) 985-4400

Kinds of Farmland
Cropland
The USDA defines cropland as areas used for the production of adapted crops for harvest. It recognizes two subcategories of cropland:
Cultivated cropland is land that has row crops and other cultivated cropland.
Non-cultivated cropland includes permanent hay land and horticultural cropland.
As per a 2007 National Resources Inventory, there are 357,023,500 acres of cropland in the United States. These croplands produce most of the food, fiber, and exports for the United States.
Pastureland
Pastures have the vegetation cover of native forage species used for livestock grazing.
These lands are periodically renovated.
Pastures consist of grasses, legumes, shrubs, or a mixture of vegetation.
Pastureland is found in every U.S. state.
These lands comprise about 6 percent, or 119 million acres, of the total land area of the U.S.
Urban Farms
Urban agriculture/farming is a concept that is catching up in the United States. Many of these urban farms are growing fresh, healthy produce and providing jobs as well as beautifying their neighborhoods. These farms offer access to fresh, healthy food in areas where grocery stores are sparse.
Trivia
In a study, Bloomberg found that a total amount of land area roughly the size of India is used for feeding cows and livestock in the U.S.
The study also found that only 3.6 percent of land in the 48 contiguous states of the U.S. was urban farmland.
Clamour on U.S. Land Lost To Foreign Investors
As per an NPR report, foreigners own more than 30 million acres of land in the U.S. The revelation led to a lot of discussion in the political as well as media spheres. At the time of this writing (November 2020), there has not been any change to policies surrounding buying farmland. The report had claimed that foreign investors owned land as large as the state of Ohio.
Terms and Definitions from the Farmlands
Farm: The USDA defines a farm as any establishment that sells $1,000 or more worth of agricultural products in a year.
Farm real estate value: The value of all land and buildings used for agricultural production, including dwellings.
Cropland value: Value of land used to grow crop and field vegetables or harvested for hay.
Irrigated cropland value: Value of cropland that has facilities to receive water by artificial means. Irrigated cropland typically consists of land with facilities to irrigate.
Non-irrigated cropland value: The value of cropland watered by rainfall only.
Pasture, grazing, and grassland value: The value of land that is usually grazed by livestock.

For visitors, travel, student and other international travel medical insurance.

Visit insubuy.com or call 1 (866) INSUBUY or +1 (972) 985-4400

We are sorry that this post was not useful for you!

Let us improve this post!

Tell us how we can improve this post?