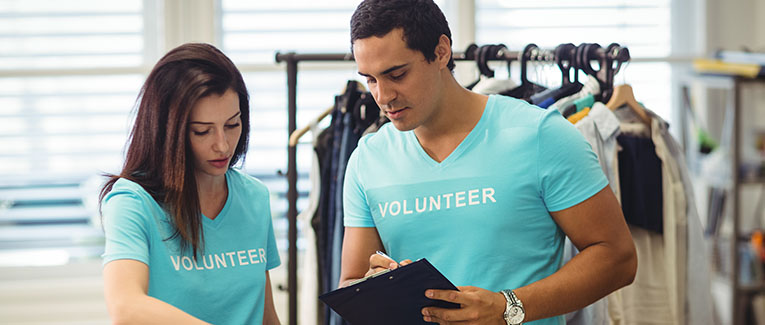 Thinking of doing some good while you're touring the US? Volunteering in America with a tourist visa is feasible, so long as the nature of your volunteer work agrees with the rules of the US Citizenship and Immigration Service (USCIS) and the US Department of Labor.
What does it mean to "volunteer" in the US?
For your effort to be recognized as volunteering by USCIS, it must meet the following criteria:
The role you fulfill as a volunteer should not be a paid position. It should be advertised as a volunteering opportunity open for non-US residents.
Your work shouldn't offer any reward or compensation, neither in the present nor in the future, and you should be aware of that aspect.
Your efforts cannot involve making any earnings through sales, soliciting, or accepting donations. The organization you're volunteering for, however, may reimburse you for incidental expenditures.
In the same vein, the US Department of Labor has created laws to uphold the rights of US citizens and prevent exploitation of non-US residents performing voluntary service. To determine if a service can be acknowledged as volunteering, the Department of Labor considers the following factors:
Is the entity at the receiving end of the volunteering services a non-profit organization?
Are said services being offered out of free will, without coercion or pressure?
Is the volunteer work taking jobs or work away from regular employees?
Is the nature of services being performed similar to typical volunteering work?
Is the volunteer's role less than a full-time job?
And finally, is the volunteer receiving any benefits in return for his or her services?
As long as your choice of volunteer work doesn't conflict with these factors, you're free to engage.
Finding volunteering opportunities in the US
It's easy to find organizations dedicated to helping children, the elderly, and animals in virtually every US state. If you're keen on volunteering for a particular cause or segment (say, with Native American tribes), you will need to go where the Native American populations are located—primarily in the southern states and the Pacific Northwest parts of the US.
You can find volunteering roles like caring for horses at ranches in Wyoming, with wildlife conservation projects in Florida's marshes, and at US national parks. Many US federal agencies have volunteering options that are open to visiting non-US residents. You can search for suitable opportunities at these websites:
Volunteer.gov: Volunteering roles in US national parks and public lands.
Earth Team Volunteers: Volunteering roles related to improving wildlife habitats, conserving water, and improving air and soil quality.
CitizenCorps.gov: Volunteer work related to assisting disaster relief and local emergency responders. These projects also offer training in first aid and other emergency skills.
Traveling to the US for volunteer work
If you're a non-US resident thinking of traveling to the US as a volunteer, you can apply for a B1 visa and follow through on your plans. The US is very welcoming to tourists. According to the US Department of State, the US issued more than 9 million B1/B2 visas in the year 2018 alone.
You can pick any voluntary service organization that's involved in work such as disaster relief, supporting the poor or needy, or environmental or religious missions. Make sure to research the history of the organization, and look for previous volunteers' reviews, ratings, and complaints.
Once you have registered with a suitable organization, you can proceed to apply for a B1 visa. A B1 visa typically allows you to remain in the US for up to 12 months. This duration, however, is subject to the reciprocity agreement between the US and your home country. It can range from several months to several years, with one or more entries.
Applying for a B1 visa
The first step is to apply for a visitors visa. The application form for a B-1 visa is available at the US consular website. For complete instructions, go to the section "Before You Start". The dropdown menu will allow you to select your home country.
Fill out the application form and pay the visa fee to schedule your interview. Make sure that you mention you are part of a recognized voluntary service program and are planning on visiting the US as a volunteer.
Documents required for your US visa interview
At the time of your visa interview, you'll need to present these documents:
Your passport (must be valid, not expired)
A copy of your visa application form
Visa fee payment receipt
A letter from the voluntary service program or organization that you're affiliated with. This letter must include the organization's details; the name and nature of the program you're involved in; the duration of the volunteer program; the address of the place you'll initially be placed at; and your personal details, such as your full name, date of birth and permanent address.
Visa interview process
Your face-to-face interview with the consular officer determines whether or not your visa application gets approved. You should be well prepared to explain the motive behind your intended volunteer visit and answer questions related to the documents that you've presented.
If you have prior volunteering experience and have skills that would make you an asset to the volunteer program, make sure you share that information with the consular officer. If your interview is a success, you should receive your passport within a few weeks' time.
Traveling to the US as a volunteer is different than being a regular tourist. You'll contribute to making the world a better place. You'll get to explore the land and connect with the locals in an intimate, profound way. You'll have soulful, enriching experiences. And you'll create memories that will last a lifetime.
We are sorry that this post was not useful for you!
Let us improve this post!
Tell us how we can improve this post?