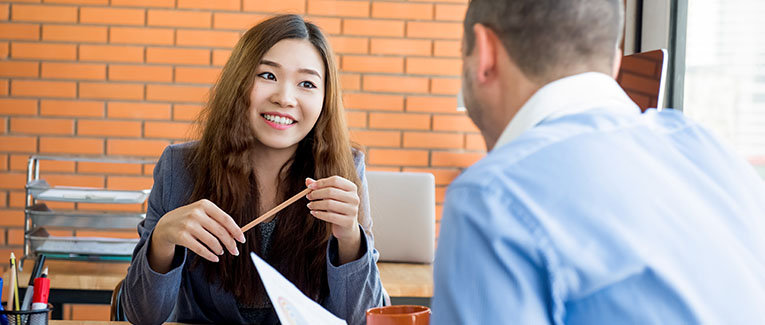 You've turned in your last assignment, finished your last paper, submitted the last exam, and the diploma is all but in your hands. You've probably slaved over your degree and spent sleepless nights thinking about the day when you can call yourself a business administration graduate.
Then comes the big question – "What's next?" So far, you've probably been promised a comfortable life with a fat paycheck. But what they don't tell you is the hard work it takes to get to that position.
Business administration majors have a number of career options, some that confine you to a desk and some that take you around the world. If you want to know what some of these jobs are, read on.
Business Consultant
Running an operation, big or small, is no easy feat. It can get tedious, and you tend to run out of ideas for improvement. That's where a business consultant comes in.
A business consultant with a business administration degree lends a pair of eyes that look at the problem from the outside. Since they aren't a part of the company, they can objectively provide their views and advice.
Typically, a business hires a consultant when it wants a catalyst for change. This person is usually hired when the organization is experiencing a plateau.
It's pretty hard to land a business consultant role immediately after business school. This is because the job requires a caliber of experience that fresh graduates don't have. But, if this is a job that attracts you, you can work towards it by taking business executive positions in companies and then moving up.
It is important to understand that this isn't always a full-time job. Consultants are hired for a short period of time, often per hour or weekly.
Average Annual Salary: $68,913
Financial Manager
If crunching the numbers and creating budgets is attractive to you, then this may be your best career option as a business administration major. But, that's not all that there is to the job.
Financial managers draft reports that help recommend courses of action for an organization. They can also be responsible for deciding investments, and making sure the revenue stays on a growing trend.
Most importantly, you should make sure an organization isn't losing money in any of its endeavors. If it is, you should come up with a quick strategy to fix this and re-make the money it has lost.
As a manager, you will probably have executives working under you. They will help in market research and company expenditure planning.
Average Annual Salary: $96,985
Event Planner
If you're after a job that will keep you on your feet after graduation with a business administration degree, then event planning is a good option for you. The biggest skill you need for this job is networking. You need to connect with vendors, and work to put up a fantastic event.
A very important aspect of event planning is maintaining budgets. Liaising with the various vendors and ensuring that the event is put together within the client's budget and expectations is not as easy as it seems.
Your schedule will not be a 9-5, as it is with many other business administration jobs. But, that is also part of the thrill.
Average Annual Salary: $38,417
Marketing Manager
Marketing managers often work in tandem with the sales team to figure out how best to get their company's product or service to sell.
Marketing managers will need to know in which market their product will sell. They need to figure out how best to make the products and services attractive to potential buyers. They do this by deciding on a marketing strategy. If that doesn't work, the manager should come up with a new plan without losing momentum.
On the sales side of it, manager-level personnel may be required to maintain relationships with clients. The manager should be able to set and maintain budgets for the team.
Average Annual Salary: $63,648
Entrepreneur
Have a head full of ideas, a business administration degree, and a budget to bring those ideas to life? Then becoming an entrepreneur is one of the best careers for a business administration degree holder.
Depending on the type of business you're intending to run, the seed funding you'll need will vary. It takes a lot of dedication and relentless hard work to make any venture successful. You will be responsible for the smallest of details at the beginning, and that's not something everyone can handle.
Having a business degree will give you an edge, because you will know some of the nuances that non-business majors may not. Though it is a redundant warning, remember that life as an entrepreneur isn't all success and awards, as many movies make it out to be.
Average Annual Salary: The sky is the limit. But, the possibility of failure is always there.
Human Resource Manager
Human resource managers are responsible for the administrative functions of an organization. As a human resource manager, you will form a link between the management and executive level of your organization.
You are also responsible for hiring new employees and making sure they want to continue to work for the organization. You will oversee employee benefit programs and take care of any grievances they may have.
The human resource team will also plan and execute any events within the organization.
Average Annual Salary: $68,678
Training and Development Specialist
Companies are always trying to upskill their employees. That is an investment that will help increase your revenue in the long run.
As a training and development specialist with a business administration background, you will be responsible for organizing and conducting programs that will help increase the company's productivity. You will need to assess what the employee's needs are, and in what area improvement is needed.
You will then decide how best to impart that knowledge to the employees. If that's through workshops, you will be responsible for conducting them or hiring people who can. If it is through study material, you will need to put together booklets that will help.
Average Annual Salary: $58,413
Investment Banker
Have your eyes always been set on a job on Wall Street? Investment banking is one way to get there. It is a challenging career that you'll have to dedicate many hours to.
Investment bankers help arrange finances for organizations that are starting up or expanding. They help form bonds and price them according to their value. If a company is planning to sell its stock, an investment banker puts together a prospectus for potential investors.
Investment bankers need to be wizards at handling finances and have top-notch analytical skills. Since the decisions they make weigh heavily on the organization they're working for, the job comes with a ton of stress.
Average Annual Salary: $66,316
Internship Options for Business Administration Majors
If you've done internships through the course of your studies, making a career choice is much easier. Consider internships or part-time jobs while you complete your degree. This will help you decide which career is right for you.
We are sorry that this post was not useful for you!
Let us improve this post!
Tell us how we can improve this post?