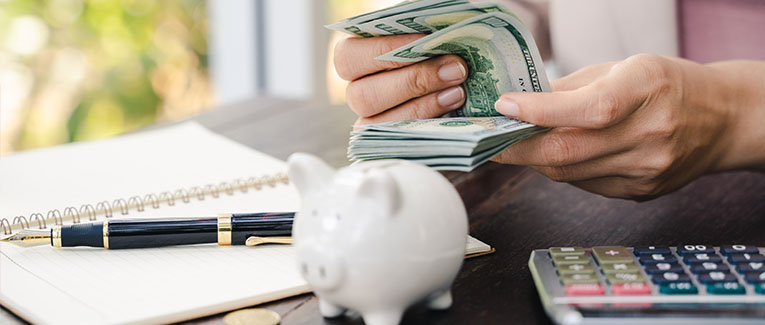 The average American household spends $63,036 per year, according to the U.S. Bureau of Labor Standards' annual survey of 2019. The study covered individuals to larger families across the population profile.
The average annual income before taxes in 2019 was $82,852, and the average median salary for full-time workers was $50,078.
Spending Profile
The survey found that Americans spent almost 33 percent of their income on housing. The remaining was spent on:
Transportation (17 percent)
Food (12.9 percent)
Insurance and pensions (11.4 percent)
Healthcare (8.2 percent)
Apparel and services (3 percent)*
*Includes spending on clothes, shoes, jewelry, watches, etc., and their repair and cleaning costs.
Variations Across States
The average household expenditure in the U.S. varies from state to state, and even from county to county. Almost all U.S. states have at least one county with a 25-percent-lesser living cost than its state average.
The rural areas are more affordable than densely populated urban areas, a phenomenon that perhaps holds true globally.
Alaska has the highest cost of living in the U.S., while Mississippi has the lowest.
For visitors, travel, student and other international travel medical insurance.
Visit insubuy.com or call 1 (866) INSUBUY or +1 (972) 985-4400

Housing Expenses
The average American spends $1,674 every month on their home. The bulk of the monthly income is spent on electricity, followed by phones, Internet, etc.
For utilities, at $730.86 per month, Hawaii is the costliest, and Idaho at $343.71 is the cheapest, according to a Thrillist 2018 survey.
An average American house spends $115.49 per month on electricity. The U.S. mountain region has the lowest average monthly electricity bill at $98.94. And within the area, the state of Utah's is the cheapest at $75.63 per month.
According to The World Population Review, Alaska ($95), followed by West Virginia ($72), has the most expensive average monthly water bill. Florida ($6), followed by Wisconsin and Vermont ($18), is the cheapest.
The average price of natural gas for residential consumption varies from state to state. While New Mexico is the most affordable at $6.40 per month, Florida has the most expensive gas at $21.73.
Transportation Cost
The average American spends $813 per year on transportation (excluding monthly car payments, if applicable). Vehicle purchase forms 40 percent of the total money spent, while fuel makes up the next largest chunk. The average gasoline price in the U.S. is $2.50/gallon.
Louisiana, Arkansas, Alabama, Mississippi, and South Carolina are the cheapest states in which to buy gasoline.
Food and Groceries
The average monthly food expenditure was $660. Of this, $372 was spent on preparing food at home and $288 on outside food.
A Mississippi resident pays the least on grocery and restaurant bills in the United States, while residents of the nation's capital, Washington D.C., have the most expensive food. Washington D.C. grocery bills are 27.7 percent higher than the national average.
Insurance and Pension
An average of nearly $608 per month is spent on insurance and pensions. Insurance includes a premium for disability insurance, accident insurance, personal liability insurance, and life insurance.
Healthcare
An average American spends $414 on their health. This includes around $284 spent on health insurance.
Apparel and Services
The fifth category in which Americans spent the most money was apparel. The average American spends around $157 per month on garments, their maintenance, clothing material, and similar services. For the average cost across other areas, visit the U.S. Bureau of Labor website.
For visitors, travel, student and other international travel medical insurance.
Visit insubuy.com or call 1 (866) INSUBUY or +1 (972) 985-4400

We are sorry that this post was not useful for you!
Let us improve this post!
Tell us how we can improve this post?