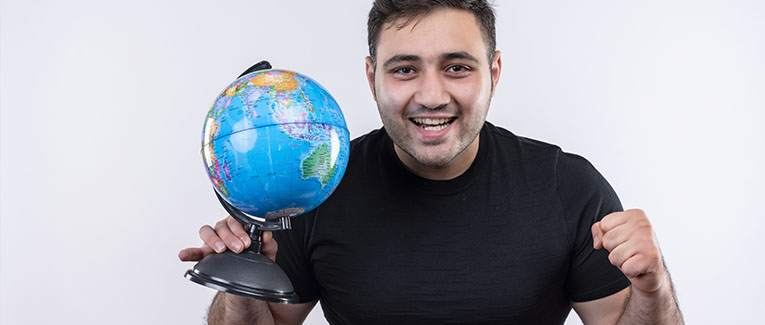 Getting a U.S. visa can be quite a task, especially if you have a "weak passport". However, the trouble is totally worth it. With a U.S. visa, you can visit several countries visa-free. Read this guide to know all about what countries you should visit and why. Just a few of them include:
Philippines

The Philippines has everything a traveler could ever dream of. It has white sand beaches and charming islands in the heart of turquoise blue waters home to over 200 marine species. The Philippines also has some of the largest shopping malls in the world. Compared to the U.S., many luxurious activities like spas and massages come cheap in the Philippines. Exotic food and gorgeous cocktails are also cheap.

If you have a U.S. visa, you can stay in the Philippines for 14 days for tourism.
Dubai

If you have a valid U.S. visa, you can get a visa on arrival at Dubai. If you have been dreaming of visiting the "city of gold", it's time to make that dream come true. Dubai has splendid architecture, huge malls, enjoyable festivals, and marvelous food. Dubai is a city in the middle of a desert, but that does not limit the possibilities it offers to a tourist. Dubai even has resorts where you can ski indoors.
Oman

If you have a U.S. visa, you can get an e-visa for Oman easily. Oman is not the first country that comes to mind when you think of a holiday destination. However, if you are looking for a serene vacation getaway, Oman is the perfect spot for you. You will enjoy travelling through the pristine deserts and soaking in the sight of the majestic mountains.
Turkey

You can apply for an e-visa for Turkey if you have a valid U.S. visa. The e-visa will be valid for 30 days. Turkey features a unique blend of European and African cultures. Turkey has ancient architecture and lush landscapes existing side by side. If you enjoy street photography, Turkey will never cease to surprise you. The markets of Turkey look like they came straight out of a fairytale book.
Albania

You can visit Albania without a visa if you have a multiple-entry U.S. visa and have visited the U.S. previously. Though the major cities of Albania are well-developed, the majority of the country is still rural. You will get to enjoy pristine nature when you visit Albania. Besides, its culture and history will truly amaze you. Albania has an intriguing history beginning with the Byzantian Empire. It was also the first country in the world to declare itself atheist. Today, Albania is a secular state where you will see people who adhere to different religious beliefs praying together.
Bosnia

You can visit Bosnia visa-free for 30 days if you have a U.S. visa. Bosnia was a seat of civil unrest during the Yugoslav wars. Many tourists visiting Bosnia still worry about their safety. However, Bosnia has been a peaceful country for two decades. It is a wonderful country studded with hills, rivers, waterfalls, and historical attractions.
Montenegro

Montenegro allows visa-free entry to tourists with a U.S. visa. Montenegro has verdant pastures surrounded by sapphire-blue rivers. Montenegro boasts of diverse architectural wonders like Roman mosaics, Venetian stone buildings, Illyrian palaces, majestic Catholic churches, and grand mosques. Visit Montenegro on your next trip, and breathe in its natural beauty and rich history.
Before You Travel Visa-Free, Consider This
International travel comes with a whole lot of complications. Traveling visa-free is not always as simple as it sounds. Before you go, consider these suggestions.
1. What kind of U.S. visa do you have? If you have a visitor visa, your prospects will be limited. However, if you are living in the U.S. with permanent resident card (green card), or a work visa, you will be able to visit several countries with your U.S. visa.
2. What are the rules for your nationality? It might sound disappointing, but at the end of the day, the color of your passport may restrict your mobility, even if you are an upstanding citizen with a valid U.S. visa. Before planning your trip, check the rules for your nationality.
3. Visa rules change frequently. Before you plan to visit a country with your U.S. visa, check if there have been any recent changes to the rules or regulations. Are you ready to plan your next vacation? Before you go, make sure that you book a travel medical insurance or a travel insurance plan. This is a smart move that will save you from unnecessary spending due to emergencies. Visit Insubuy for information about travel insurance plans and for easy purchase options.
We are sorry that this post was not useful for you!
Let us improve this post!
Tell us how we can improve this post?