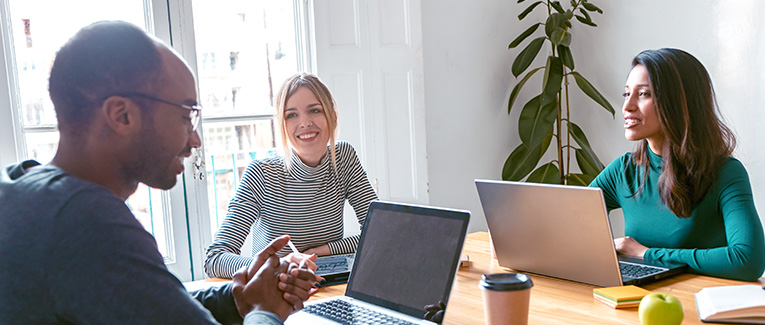 Networking, being polite, listening, taking notes, and doing your best on the job are important to create a good impression while interning. However, as an international student, you will need to go above and beyond for your internship.
This guide aims to offer you simple, actionable tips for creating the right first impression at your internship.
Make Sure Your Legal Paperwork is sorted
Several organizations don't hire international students as interns. This is because they don't want to get caught up in the paperwork and due diligence.
If an organization has allowed you to intern with them, make sure you don't let them down.
Incomplete or sloppy paperwork could land you in a legal nightmare sooner or later. It will also result in legal issues for your employers.
Before joining, make sure that you submit all the required paperwork and be careful not to leave your employers exposed to legal risks.
Work permits, visa requirements, even insurance documents – make sure everything is sorted.
Also, having all your paperwork in place shows that you are responsible. And will undoubtedly help create a great first impression.
Know What You are Expected to Do
What you are expected to do as an intern varies by country and company.
Start by understanding the general professional culture in the United States.
In the U.S., it is common for interns to be asked to get coffee or perform menial tasks for senior employees and supervisors. This may not be common in your country, but instead of getting offended, understand the difference in culture.
Also, your response to being allotted tasks that are considered menial speaks volumes about your character.
When you show dedication and commitment to the job at hand, it increases your chances of being given more prominent duties later. Make sure cultural misunderstandings don't result in you losing opportunities to create good impressions.
Talk to students who have interned with the company before, as you can learn a lot from their experience. Visiting the company website will also give you a hint about what is expected from interns. Read the internship description with care. Make sure you understand your job role and the employer's expectations.
Be Approachable and Open to Conversations
It might take some time for you to fit in at your internship. Don't let your international student status stop you from feeling like you belong. Always sport a warm smile, be open to conversations and accept invitations for lunches, dinners, or drinks, if possible.
Use out-of-office meetings to strike up conversations that will help build bonds and allow you to better understand your coworkers and office environment.
Regularly ask for feedback and what else you can help with. Be open to work that is not directly related to your field.

For visitors, travel, student and other international travel medical insurance.
Visit insubuy.com or call 1 (866) INSUBUY or +1 (972) 985-4400

Observe Your Surroundings and Try to Bridge the Cultural Gap
The professional culture in the U.S. might be different from what it is like in your home country. But instead of considering this a disadvantage, start making efforts to bridge the gap.
Observe others and follow their lead. Don't hesitate to ask questions if you are not sure about something. It is better to ask questions than to do something incorrectly. Your employers don't expect you to know everything on your first day.
Not sure whether to call someone by their first name or as Sir/Madam or use Mr./Mrs./Ms.? See how the others communicate and you will be able to learn from them.
Are you confused about whether you should flaunt your tattoos and piercings? Do you know if you are allowed to use earphones while working? You can find answers to all these questions by observing, or by asking your supervisors.
You can create the right impression only by first acknowledging the cultural gap, and then taking conscious efforts to bridge that gap.
Stand out from the Crowd (For the Right Reasons)
You don't have to be exactly like everyone else in your organization. Diversity is appreciated, and even encouraged in the workplace. Just make sure you don't disrupt the operational system of the organization or violate the code of conduct.
Wearing a traditional piece of clothing that doesn't seem out of place, for example, can help strike up conversations and showcase your unique personality and culture in the right way.
As an international student, you can bring a different mindset and approach to the table. If you politely express your unique opinions, employers will welcome them.
Do you know of a practice in your home country that you think will benefit your employer's business? Put forward your ideas at the right time. Be open to their feedback and don't be disheartened if your suggestions are not immediately implemented. A positive and proactive approach will help you shine as an intern.
These tips will help you create a great first impression, but don't forget to keep up the good work to make a lasting impression that will help give wings to your career.
We are sorry that this post was not useful for you!
Let us improve this post!
Tell us how we can improve this post?