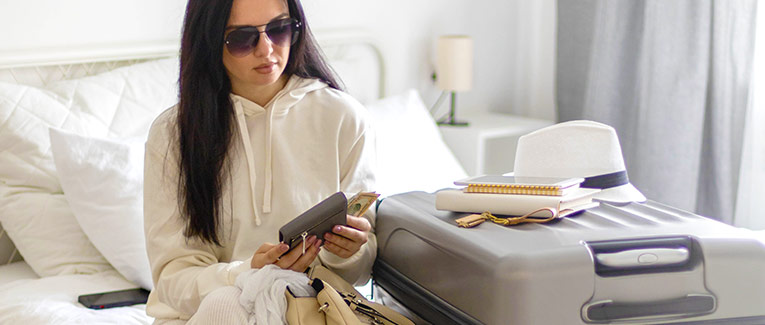 You've been bitten by the travel bug.
You've decided where you're headed, and are on the hunt for the best discounts on transport and accommodation. You pride yourself on your ability to bag deals, and this time is no exception.
But, guess where you've lost big bucks over the years without realizing it? Foreign currency exchange.
Paying a 1.83% higher exchange rate might not seem like a lot, but when you think about how much it adds up for every $100 you've ever converted, it's bad.
Don't fall prey to exchange rates ever again. These simple, yet effective currency exchange secrets will transform how you view and spend money overseas.
1. Don't Settle for the First Option
When you're in the market for something, you'll seem to come across that very thing everywhere you turn. Searching for the best currency exchange place is no exception.
However, a mistake you shouldn't make is to succumb to whichever option appears to be attractive at face value. Research in detail, and talk to those in your circles who've traveled to your intended destination.
To give you an idea of the choices available, the biggest players that you'll hear about are currency exchange houses, banks or credit unions, and online forex providers.
What you need to know about them is:
Conventional currency exchange houses are driven by profits, so they'll likely give you poor rates despite claiming to have "no extra charges."
Online forex providers are a good choice because they offer competitive rates and conveniently deliver to your doorstep, though they could charge additional fees for it.
Banks and credit unions are the winning picks of the three; they're reliable, provide decent rates, and allow you to visit or phone in to pick up the cash from a local branch, or you can have it mailed to you.
2. Use the Technology You Have
Technology is here to make life easier, so use it. Refer to web currency converters, or download apps to gain insight into the range of exchange rates in the market.
If you have a few weeks until you leave, don't rush or wait until the last minute to convert. Given the volatility of exchange rates, monitor the fluctuations over a period of time to find the best rate, and then make your move.
Also, keep your devices handy to get familiar with industry jargon, so you know exactly what's included.
You need to understand four basic terms: buy rate, sell rate, base currency, and quote currency. Buy rate is the amount an exchange institution will pay to purchase the money, and sell rate is the price they'll give it out for.
Base currency and quote currency, known as a currency pair, indicate the value of the desired currency against the one being exchanged. Simply put, if you want to exchange USD for EUR, the former is the base currency, and the latter is the quote currency.
3. Withdraw Cash Beforehand
Don't underestimate the importance of cash; it's still a valued commodity in many countries and communities worldwide. Whatever your preferred mode of payment, carrying some cash in the local currency is your safest bet when traveling.
The amount you should carry depends on your spending intentions; but consider having enough to cover essential expenses during your travel like food and transport.
Go a step further and budget for all of your expenses in advance, including an additional 20% buffer for emergencies. With that clarity, you can decide on the split between cash, cards, and other payment methods. If that's too much effort, assume a ballpark of USD $50-$100 per person per day, and plan accordingly.
If, for some reason, you're not able to arrange for cash before you set off, you can search for your bank's ATM once you reach your destination. Although fees will be involved, they will be less than any other options there, and better than the alternative of going around with no cash at all. Try to withdraw all the cash you might need in one go to keep the transaction charges to a minimum.
4. Cards Are Your Friend
Remember when we said you can split your funds between payment modes? Credit cards and prepaid travel cards are great, so you're not walking around only with wads of cash that could be stolen. Plus, they give you advantages that cash could never provide:
For one, you get the benefit of points and perks associated with cards when you make purchases like flight tickets or hotel bookings, or get complimentary lounge access at airports.
Two, you can add several currencies on the same card, and fix the exchange rate as of the day you load it, so you don't lose on differences later.
Finally, you can manage your card on the go through your smartphone. There will be no ATM or bank visits necessary.
You do have to be cautious about getting a travel card, given the annual fees. They might be worth it based on how often you travel, what your spending objectives are, and the extent of your expenses compared to the rewards you can receive.
5. Avoid the Airport at All Costs
If there's one consistent piece of advice you'll hear when it comes to currency exchange, it is to not fall into the trap of making exchanges at the airport. It's the worst spot of the lot.
If you're resorting to converting your cash at the airport, chances are that you're in dire need. Exchange houses can smell your desperation, and they leverage it to substantially hike up the rate, resulting in you losing between a couple of hundred, to a couple of thousand units of currency.
You're not completely stranded without alternatives in that situation though. Seek out an ATM to take money out if you must. The rates will be more economical than exchange counters any day. Never use a credit card for withdrawals; the big charges won't be any different, since you can rake up hefty interest. Stick to debit cards or prepaid cards instead.
6. Watch How You Spend
It's easy to get swayed by unfamiliar currencies and price points without understanding its true value when equated to your norm. Convert the foreign money to USD to check whether you're getting a reasonable deal before making big purchases.
You may also be enticed by local vendors to pay in dollars, but that works in their favor, and you'll end up shelling out more than you anticipated thanks to foreign transaction fees. Avoid extra charges altogether by paying in cash where you can.
7. Additional Financial Protection
The whole point of putting thought and effort into the way you exchange currency is to save money. However, all the savings you rack up could be for nothing if your trip is cancelled, or your flight is delayed, and you're out all the nonrefundable money you've already spent on your trip.
To give yourself the opportunity to be reimbursed for prepaid, nonrefundable travel expenses, as well as unexpected medical treatment costs abroad, invest in travel insurance before your next international trip. It can provide financial coverage for the aforementioned situations. This means the currency you've exchanged can go towards enjoying your trip, rather than unexpected travel mishaps. Visit Insubuy to view and compare plans, and purchase the right one for your trip right on their website.
We are sorry that this post was not useful for you!
Let us improve this post!
Tell us how we can improve this post?