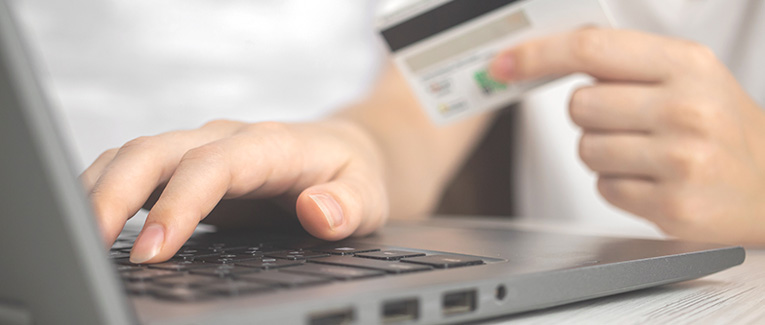 In America, donating to charity is a voluntary task that a lot of individuals undertake. In Europe, wealth distribution is done by the system of progressive taxation and government social services.
As a newcomer in the U.S., you have the freedom to decide if and how much you want to donate to charity. Almost all Americans donate to charity on an individual basis. This is because Americans believe contributing to society for further development is not just the responsibility of the wealthy, but of all citizens and residents.
How to give to charity
There are many ways in which you can donate to charity. Here are a few:
You can make donations by check or credit card. This is a purely monetary transaction and helps you keep track of your donations.
If you want to donate, but don't necessarily have money to give, you can also give away things like household items, clothes, and food. Make sure that the items are in good condition. Remember, charity is not a way to get rid of household waste.
If you're considering this form of donation, you should be extra vigilant. Organizations may increase the value of the donated goods to portray a financially polished image. So, look into how the cash in the organization is being spent.
You can also approach organizations that accept vehicles. You can give your boat, truck, bike, or car to such organizations, and then they can either donate the vehicle itself, or auction it off and donate the proceeds.
There are also more luxurious items you can donate, such as jewelry, art, real estate, and stocks. However, getting a fair market value for these items can be tricky, so you will have to hire an expert to get the correct value of the items.
Before you make a donation, do this
Think about which charity you want to donate to. There are many organizations trying to make a difference; find a cause that resonates with you. After you find a specific charitable organization, look for the bad reviews. Make sure that the charity is legitimate and the proceeds are actually going to the people in need.
You can go here to research charities.
You can also gain firsthand experience by volunteering with a charitable organization to gauge the impact the organization has, and to see how they're using their resources.
Go to the charity's website and check how transparent they are with their functioning and revenues. If they're being vague about their mission and programs, look for other charities.
Depending on your state, your charity might have to be registered with the state regulator. Go to nasconet.org to check if the charity is registered.
Your charity must be registered with the IRS as a tax-exempt organization. Check if the organization is registered the IRS.
If you're approached by a solicitor, take down their name, address, telephone number, proof of exempt status, and registration with the Attorney General, and then call the charity directly.
Ask them how your money will be used. Specifically, question what share of the money will go to the people in need, and what will go to the administration. The better part of your donation should go to the people, and only a small portion should be used for the maintenance of the organization.
How to make the transaction
Use a method of transaction that's easily trackable, like a check or credit card. Do not wire money through companies like Western Union or send them gift cards. If a charity is asking you to do this, they're probably scamming you.
If you have to add payment information on a website like bank details, make sure the webpage has "https" in the web address. This means that you're on an encrypted website, but that doesn't guarantee your security because scammers can also use encrypted websites to access your information. Follow the abovementioned steps to ensure that the charity is legitimate.
Do not trust websites that insist on paying via a certain method like cryptocurrency. A legitimate charity should have multiple convenient payment options available.
After your payment goes through, check your bank details to ensure that only the intended amount has gone through. Many charities automatically sign you up for recurring payments.
Tax Deductions on charitable contributions
You can enjoy tax savings by deducting the amount paid to charity on tax returns. You can deduct monetary and real estate donations to charitable organizations.
To get tax benefits, you have to file IRS Form 1040. In 2020, individuals could deduct up to $300 of donations made in cash. Noncash contributions are capped at 50% of the individual donor's AGI. (AGI is the calculation of your gross income with certain adjustments to calculate your tax liability.)
To get these benefits, you have to make sure that the organization qualifies as a charitable organization as per the IRS.
Ask if the organization has a 'tax-exempt' or a 'tax-deduct' status. Having tax-exempt status means the organization is not required to pay federal or state income taxes. Donations to such organizations may not be deductible.
Contributions are deductible only if the charity is tax-exempt under IRC section 501(c)(3), subject to certain limitations
In case of fraud, do this
You can repost charity scams to the FTC at ReportFraud.ftc.gov and your state charity regulator. Make sure to take down the name and number of the organization, as well as the person that contacted you and the method of contact.
If you paid with your card, you can contact your bank to check if there is any insurance coverage in the case of a scam. You can also ask them to reverse the transaction.
Taking part in the act of charity will help people recognize you as a valued member of their community who is working towards its betterment. Avoid solicitors and being pressured into donating to organizations. Rather, research on your own and donate to a charity that you know will actually help people.
We are sorry that this post was not useful for you!
Let us improve this post!
Tell us how we can improve this post?