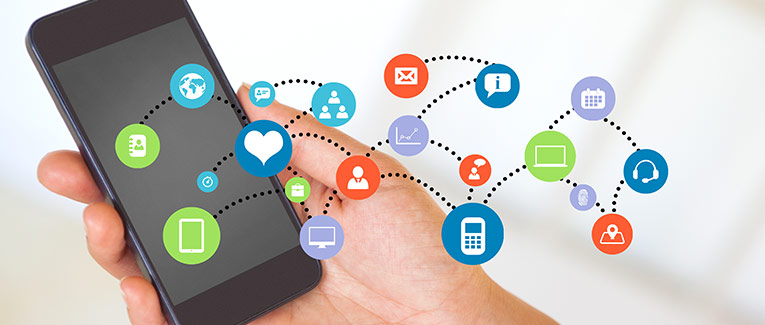 From booking hotels to looking for activities, there are several apps available that will allow you to make the most out of your travels.
This guide lists eight of the best apps to download before embarking on your next trip.
Apps That Make Planning Easier
1. Trail Wallet
When you're on the move, tracking your expenses is a difficult feat. Receipts tend to get lost, and you will inevitably forget the expenses that didn't come with a bill. Trail Wallet is the answer to this dilemma. It is an easy-to-use expense tracker that will also help you with currency conversions.
Using the app, you can either track spending per month, or per trip. You can create categories, which makes it easier to assess spending. Since adding an expenditure into the app takes no more than 10 seconds, it can save time and money.
At the end of the trip, Trail Wallet will show you an in-depth chart breaking down your expenses. This is handy when you're looking for costs to cut down on.
2. TripIt
If you're a bit of a control freak and can't imagine going on a trip without a set itinerary, TripIt is the app for you. It makes the itinerary for you no matter where you do the booking.
The app doubles as a navigator and airport map, and also shows you a neighborhood safety score.
All you need to do is forward your confirmation emails for flights, hotels, or any reservation to the app. Based on that, TripIt will form your schedule. You can add this to your calendar, or send it to a contact.
The Pro Plan will get you benefits like alternative flight routes if your booking is canceled. You will also get automatic notifications from airlines about your flight's status.
Apps That Help You with Accommodation & Flight Booking
3. Hostelworld
Some vacations might call for a stay at a fancy hotel, and for others, a hostel may be the better option. Hostelworld allows you to book accommodations across a wide price range.
Users can book from over 36,000 properties across 178 countries. The app will give you a short description of the hostels along with images. You can apply filter-based searches as well.
The full-screen interactive map view will show you if the hostel is in the vicinity of the attractions you want to visit. Users can also book airport transfers, or even rent a car for their stay.
4. Hopper
Most travelers don't have the frequent flyer miles necessary to get a free upgrade to business class. Often, you will have to rely on discounts and deals instead. This is when the Hopper app comes in handy.
Hopper can predict deals on flights and hotels with 95% accuracy. The app will alert you instantly when there's a deal, so that you can secure your ticket at a lower rate. It will also let you freeze a price in case you need to plan your trip further before you book.
For those with commitment issues, Hopper has your back. You can make any trip flexible and avoid cancellation fees Hopper's flexible dates and refundable ticket plans.
Another essential way to avoid cancellation fees is with travel insurance. It can provide trip cancellation coverage, plus a host of other benefits.
To Make Sure You Don't Get Lost
5. CityMaps2Go
Inconsistent internet service is usually the norm while traveling. So, relying on a navigation app that needs the internet is not the best idea. CityMaps2Go is an offline map that does more than just show you the way.
Specify the city that you're going to, and CityMaps2Go will automatically give you suggestions on places to visit. You can then favorite these locations, and they'll be saved on your itinerary. You can also categorize your saved places for easy access the next time you're using the app.
Once you're done marking places that you want to visit, make sure to download the map. You can use this offline map when you're in the new city, and you won't have to pay exorbitant rates for data roaming.
To Learn Foreign Languages
6. TripLingo
You don't need to be an expert on the local language when traveling abroad. However, knowing common phrases is both prudent and polite. TripLingo will teach you essential phrases in the language you need. It also has a voice translator for when patched-together phrases won't do.
The app also comes with local medical emergency information, medical phrases, and safety tools. TripLingo's travel tools will help you learn the conventions in any city to make your trip more enjoyable.
If all of these features aren't enough, for an extra charge, there is also a human translator that is on standby.
To Ensure Safety 
7. GeoSure App
When traveling to a new city, it is crucial to take note of these two things: emergency service numbers, and city safety. GeoSure measures and analyzes hundreds of variables to determine how safe you are at any given moment. It will present the rank on a scale of 0-100 that is color-coded and easy to understand. Further, users can compare the safety of a new place to one they know well. This will give them a better gauge of the risk.
Apart from the overall safety ranking, the app measures safety based on other categories like health and medical safety, daytime/nighttime safety, and LGBTQ safety. It analyzes real-time data, like news articles and reports, to measure your safety at any given time.
Another safety measure you can take while traveling abroad is buying travel medical insurance. In some countries, medical costs can run higher than even the cost of your trip. It's best to have insurance coverage for emergencies and accidents so that you can avoid this financial risk.
To Keep Loneliness at Bay
8. Backpackr
A lot of people enjoy travelling solo. But, the truth is, it can get pretty lonely after a while. Backpackr is the best social networking app for travelers, and it works in over 160 countries.
You can find people or activities through hashtags and locations. You need to enter the dates you will be visiting the city, and Backpackr will match you with people who will be there at the same time. If your travel goals align, you can message them to form plans.
The Common Room is like one giant group chat where you can ask questions only travel experts will know the answers to. The Backpackr community will provide real reviews about popular tourist attractions, and will even recommend attractions that they have enjoyed.
All of these apps are certified by real travelers, and as important to have as a camera or social media app. We recommend you download these apps to get the most out of your trip.
We are sorry that this post was not useful for you!
Let us improve this post!
Tell us how we can improve this post?