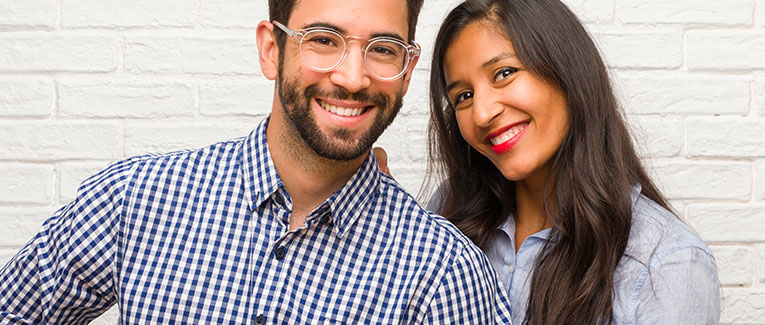 The U.S. Immigration and Nationality Act (INA) of 1965 allows family-based immigration where U.S. citizens and permanent residents (greencard holders) can sponsor certain relatives for their own greencards so that they can come and live permanently in the U.S. Family-based immigration is a major source of immigration to the United States.
The person (U.S. citizen or greencard holder) that sponsors the greencard is called the petitioner or sponsor, and the person that gets the greencard is called the beneficiary.
Some categories allow derivative beneficiaries to immigrate along with the primary beneficiary, which are the spouse and children under the age of 21 years.
Family-Based Immigration Eligibility
Family members can sponsor only certain types of relatives.
There are two types of groups that can be sponsored:
Immediate Relatives

Unmarried children under the age of 21 years of U.S. citizens

Orphans adopted abroad or to be adopted in the U.S. by U.S. citizens

Parents of U.S. citizens who are at least 21 years of age.

Immediate relatives don't have any annual quota or limits.

Immediate relatives also don't allow any derivative beneficiaries. That means, if you are filing for your parents, you will have to file two separate petitions: one for your mother and another one for your father. If you have a spouse and several children, you will have to file separate petitions for each person.

Family Preference Categories

F1 (First Preference): Unmarried adult (21 years of age or older) sons and daughters of U.S. citizens.
F2A (Second Preference): Spouses and unmarried children (under the age of 21 years) of lawful permanent residents.
F2B (Second Preference): Unmarried sons and daughters (over the age 21 years) of lawful permanent residents.
F3 (Third Preference): Married sons and daughters (any age) of U.S. citizens.
F4 (Fourth Preference): Brothers and sisters of U.S. citizens. U.S. citizens must be at least 21 years of age.

Derivative beneficiaries are allowed in all of the above categories. That means, spouses and unmarried children under the age of 21 years can immigrate along with the primary beneficiary.
Other than the categories mentioned above, you are not allowed to sponsor other relatives such as grandparents, in-laws, uncles, aunts, cousins, etc.

For visitors, travel, student and other international travel medical insurance.
Visit insubuy.com or call +1 (866) INSUBUY or +1 (972) 985-4400
Family-Based Immigration Quota
A total of 480,000 persons can immigrate to the U.S. each fiscal year through family-based immigration.
Immediate relatives have no annual quota. In other words, there is no limit on how many of them can immigrate every year.
The number of immigrant visas issued to immediate relatives is subtracted from the total of 480,000, but the number would still be a minimum of 226,000 annually for family preference categories.
These numbers are further divided into various sub-categories as described above. Within each sub-category, only 7 percent of the quota is allocated to people born in any given country. Therefore, large countries such as India, China, Mexico, and the Philippines always have a large backlog, as the demand is much higher than the availability.
The U.S. Department of State issues a visa bulletin every month that announces the dates who were sponsored before a given date in a given category and country of birth can proceed to get the green card. Such place in line is called immigrant visa number or priority date.
Due to such high demand, family-based immigration can take from a few months at the least for the best category and up to several years or a few decades for other categories.
Family-Based Immigration Process
The following process should be followed for family-based immigration:
If the beneficiary is outside the U.S., they can file for an immigrant visa.
Either of these processes requires the petitioner submitting an affidavit of support and the beneficiary going through a medical examination.
Maintenance
As waiting for the priority date to be current can take years or decades, a lot of things may happen in between either in the petitioner's life or in the beneficiary's life, and they should be dealt with accordingly.
If the petitioner who was formerly a permanent resident has since become a U.S. citizen, they should file to upgrade the petition.
If the petitioner moves while the I-130 petition is pending, a change of address should be filed with the USCIS.
If the petitioner or the beneficiary moves after the I-130 petition has been approved and is with NVC, NVC should be informed of the change of address.
Aging Out: While waiting, children may age out—that is, become older than 21 years of age and otherwise become ineligible to immigrate. A law called CSPA has been enacted under which certain children over 21 years of age can still immigrate.
More Children: It is also possible that while waiting, the primary beneficiary can have one or more new children born who would like to immigrate to the U.S. along with them. In that case, NVC should informed using the Ask NVC form.
Make sure to attach a birth certificate of such children to show the proof of relationship.
Post-Greencard
If the person is issued an immigrant visa issued abroad, they will become a greencard holder once they arrive in the U.S.
Greencard means permanent residence card, and it grants the right to live in the U.S. permanently. Therefore, it is very important to know how to retain your greencard. If you need to remain outside the U.S. for an extended period of time, you may need to get a Re-Entry Permit.
If the greencard was obtained through marriage, and marriage was less than two years old at the time of getting the greencard, the greencard would be conditional for the first two years after it was issued. You would need to file a petition to remove conditions.
After being a greencard holder for a certain number of years, those that qualify can also apply for U.S. citizenship through naturalization. Once becoming citizens, such people can further sponsor more relatives to immigrate to the U.S.
We are sorry that this post was not useful for you!
Let us improve this post!
Tell us how we can improve this post?