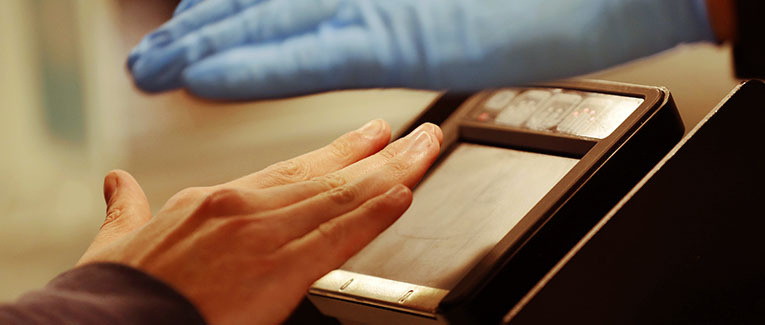 Most applicants will be required to schedule an appointment at a Visa Application Center (VAC) before their U.S. visa interview at the U.S. Embassy/Consulate. Some applicants may require only a VAC appointment and need not visit the consulate for an interview in person.
A VAC appointment cannot be scheduled on the same day as the consular interview appointment. It must be scheduled at least one day in advance.
Please note that VAC staff members are not U.S. government employees, but the employees of the company contracted through the U.S. Department of State, which is either Computer Sciences Corporation (CSC) (now merged with DXC Technology) or CGI, Inc., depending upon your country.
Biometric information, including fingerprints and digital photographs, will be collected at the VAC.
Walk-in appointments or services are not available. You must have first completed the DS-160 application form and scheduled an appointment online or over the phone before going to the fingerprinting center.

Visa Application Center Security Measures
Please follow the same security measures as the U.S. Embassy / Consulate.
You must not carry any food, drinks, or cosmetics with you. If you carry any of that, you will have to discard them at your own risk. You must switch off your mobile phone. If it is possible to remove the battery in your mobile phone (not possible in an iPhone), you must do that while at the VAC.
Please do not arrive more than 15 minutes before your scheduled appointment time.

Documents to Carry to your VAC Appointment
For your VAC appointment, bring the following documents:
Your current passport


Your previous passport, if it contains your current or most recent U.S. visa


Child applicants should take photocopies of their parents' valid visas in the same category in which the child is applying


Category-specific supporting documents:

J-2 applicants:
Copy of DS-2019


H-4 and L-2 applicants:
Copy of I-797 and primary applicant's visa


C-1/D and D applicants:
Copy of joining letter and original CDC

For visitors, travel, student and other international travel medical insurance.
Visit insubuy.com or call 1 (866) INSUBUY or +1 (972) 985-4400

At the VAC
Once you are at the VAC, the guards will point you toward a queue. Keep your passport and DS-160 confirmation page ready. Someone will check those documents and let you inside. Once you are inside the building, you must empty the contents of your pockets, hand over your bags, and get scanned for any metal. Any food or metals will be confiscated and discarded. You will not get them back. You will be given a number.

Fingerprinting and Photograph
Once through security, you will stand in another line or wait for your number to be called for fingerprinting, which can vary based on the center. Once your turn comes, you will go to the counter and take a seat on the chair outside the counter. You will have to show your passport and DS-160 confirmation page.
Children under the age of 7 years need to bring their paper photograph with them. For all others, your photograph will be taken using a digital camera. After that, the officer will collect your fingerprints in the following order: 4 fingers together first for one hand, then for another hand, then one thumb at a time.
After that, the staff member puts a sticker on the appointment letter that says, "Your Appointment at USC is Confirmed."
The entire process takes around 10 minutes. If you are arriving to your appointment by taxi, you may ask the driver to wait outside for your appointment.
Country-Specific Information
For visitors, travel, student and other international travel medical insurance.
Visit insubuy.com or call 1 (866) INSUBUY or +1 (972) 985-4400

We are sorry that this post was not useful for you!
Let us improve this post!
Tell us how we can improve this post?