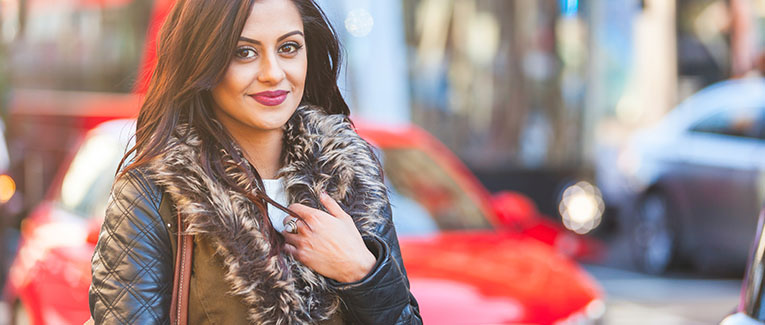 Under Indian law, you're considered an NRI if you reside outside India for a minimum of 245 days every year. This condition has changed from "a minimum of 182 days outside India" as of February 1, 2020. To be considered an NRI, you must also be in possession of an Indian passport.
What are the fundamental rights of Indian citizens?
These are the basic fundamental rights that every Indian citizen (including NRIs) is entitled to:
Right to Equality (Articles 14-15)
This right ensures that all individuals are treated equally in the eyes of the law. Your religion, gender, caste, or place of birth cease to be causes of legal differentiation.
Right to Freedoms (Articles 19-22)
This right is essential for the functioning of a democracy. Your freedom is protected by the following 6 rights:
Freedom of speech
Freedom of expression
Freedom to assemble without arms
Freedom to form associations
Freedom to practice any profession or religion
Freedom to live in any part of the country
Right against Exploitation (Articles 23-24)
This right protects you from trafficking, child labor, forced labor, etc.
Right to Freedom of Religion (Articles 25-28)
India is a secular nation, and no restriction is levied regarding which religion you must follow. You are free to choose any religion, or no religion at all. Adherents of all religions are to be treated equally.
Cultural and Educational Rights (Articles 29-30)
These rights give protection to linguistic and cultural minorities. If you belong to a cultural minority, these rights allow you to preserve your culture and heritage by giving incentives such as reservations, free education, etc.
Right to Constitutional Remedies (Articles 32-35)
If any of your rights are violated, you are granted remedies from the government and the judiciary. You may approach the lower courts of law or directly approach the Supreme Court.
Fundamental Rights for Foreigners
The Indian government proclaims certain fundamental rights to be universal in nature—that is, they apply to everyone, irrespective of citizenship or nationality. This category obviously also includes NRIs.
The right to equality before the law (Article 14): This law ensures that everyone is treated equally in the eyes of law.
Protection of rights in case of conviction for an offense (Article 20): If you're convicted of an offense in India, you are still entitled to certain rights under the law. For example, you cannot be punished for the same crime twice, etc.
Protection of personal life, liberty, and elementary education (Article 21)
Protection against arrest in certain cases (Article 22)
Protection from trafficking and forced labor (Article 23)
Protection from underage employment (Article 24): No one under the age of 14 can be employed in industries.
Freedom to choose and practice one's religion of choice (Articles 25 and 26)
Rights that apply only to citizens and NRIs, but not PIOs or foreigners
A few fundamental rights are universal, i.e., they apply to any persons within the boundary of India. However, the following rights are only available to Indian citizens and NRIs:
No discrimination on grounds of race, religion, caste, gender, or place of birth.
Equal opportunities in the arena of public employment.
Right to freedoms (speech and expression, assembly, forming associations, residence in any part of the country, profession, and movement).
Your right to protect your language, culture, and scripts.
Your right as a minority to establish and administer cultural institutions.
What does this mean for you?
NRIs are citizens of India. You are legally entitled to almost all of the same benefits and privileges as any other citizen. All fundamental rights are to be granted to you in the same manner as to other ordinary citizens. Rights such as voting, contesting elections, education rights, safety, and protection, etc., remain intact despite your status as an NRI.
The few exceptions of note to be made are:
You are exempt from income tax in India for the income you earn abroad. The only prerequisite for this is that your country of residence must be levying income tax on your income there.
Unlike other travelers coming to India from abroad, you do not need a visa or permit to enter the country.
You can purchase a house or residential land in India without having to seek permission from the Reserve Bank of India (RBI). However, you may only purchase agricultural land or a farmhouse in India after you've received approval from the RBI.
We are sorry that this post was not useful for you!
Let us improve this post!
Tell us how we can improve this post?