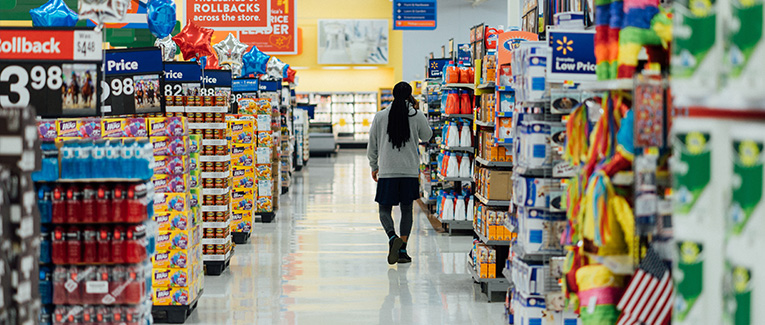 With Hollywood having a firm hold on pop culture around the world, most of us, more or less, grew up on American staples. Whether it be their entertainment or their food, so many aspects of our lives were Americanized without ever even stepping foot into the country.
But, what about when you do step foot into "the land of the free" as an immigrant or a visitor? Is it as awe-inspiring as movies promised?
Factoring in the "American dream" that most immigrants land with, and how different the country is from the rest of the world, we assume the answers to the above question to be affirmative.
How Different Is America From The Rest Of The World?
We know you must wonder how different could a country possibly be from the rest of the world.
To give you a clearer picture, let's list out some key differences between the U.S. and the rest of the world.
Dates- Most places follow the DD/MM/YYYY or YYYY/MM/DD. For some inexplicable reason, Americans follow the MM/DD/YYYY format.
Gallons of Milk- Yes, they sell milk by the gallons in the States, unlike the liters the rest of the world follows.
No Metric System- Another novel American fact? They don't like the metric system much. They still use the imperial system, not just in the U.S., but almost all over North America.
As you can see, America just runs on a different parallel, and so does their grocery shopping.
Biggest Names in the Game
Before we march on to illustrate just how groceries in the U.S. are different, it is imperative you know which names have the most fame in the department. These are stores you can spot almost all across the country, and ones you can rely on since they're national players.
1. Walmart – Save Money. Live Better.
You can't talk about American groceries and not mention Walmart, the largest retail chain in the U.S.
Walmart has now become a multinational giant, with expansion in Central and South America, South Africa, and with Flipkart's acquisition in India. They also own the grocery warehouse chain Sam's Club, named after Walmart's founder Sam Walton.
In the U.S., they operate their stores in three retail formats: Supercenters, Discount Stores, and Neighborhood Stores. While the Supercenters are hypermarkets, the Neighborhood stores are small grocery stores.
The U.S. alone has over 4,000 Walmart stores. The stores are so commonplace in the country, there's a running joke amongst Americans how you can go to a Walmart in nothing but your PJs. We dare you to try!
2. Costco – Do The Right Thing
Costco position themselves as a one-of-a-kind, membership-only retail store. Their business model is quite unique.
Costco stores aren't stores, but warehouses. These aren't your regular run-of-the-mill grocery stores, but giant Ikea-type warehouses that house endless amounts of products. The membership concept is Costco's USP. It projects exclusivity even in a division as mundane as groceries.
Costco has 558 warehouses all over America, and over 90 million members as of 2020. So, hop on that membership ASAP!
3. Kroger – Fresh For Everyone
Founded by Bernard Kroger in 1883, Kroger is the world's largest supermarket by revenue, and the second-largest general retailer in the U.S. after Walmart.
Kroger has many firsts to its name in the U.S., as well as a loyal customer base. They were the first grocery chain to have their own bakery, the first to monitor food and product quality, and the first grocer to test an electronic scanner machine in the U.S.
For visitors, travel, student and other international travel medical insurance.
Visit insubuy.com or call 1 (866) INSUBUY or +1 (972) 985-4400

4. Target – Expect More. Pay Less.
If you ask an American, they will wax poetic about the Target stores' innate ability to make you buy much more than you planned, and certainly more than you need.
If that doesn't describe the grip this chain has on the country and its people well enough, the memes on the internet surely will.
While Target offers groceries, it also has offerings far beyond that, well into the all-you-can-buy category. Anything you could want, a Target store will have.
How Is Grocery Shopping Different in the U.S.?
Now that you've got the names to look out for, how hard could it be? You find a store, go in, buy, pay, and leave. Yeah?
Well, no. Read on to find out why not.
1. The World in the USA
The U.S. has long been a hotpot of cultures and ethnicities from all over the globe, and this medley of humans translates into the grocery shopping experience too.
Craving a classic butter chicken? No worries, the Indian grocery stores have your back.
Can't find that specific ramen from your favorite K-drama? The East Asian grocers have you covered.
Your Tiktok for-you-page has you wanting a Fufu or Jollof rice? The Ghanaian and West African grocery stores are at your service.
All in all, you can be a thousand miles away from home in the States, but your taste buds don't have to be.
2. Grocery Shopping Is Not Taxing
Welcome to the land of the free, where nothing is free!
We're talking about taxes of course. Now, the U.S. may have a different taxation system compared to your home country, but it will be in your best interests to catch up soon.
Why are we talking about taxes instead of groceries, you ask? Well, the amount you pay for your groceries depends on these taxes.
A lot of us are used to the concept of MRP inclusive taxes as consumers and purchasers. But as usual, the U.S. works differently. The listed prices do not include taxes. So, only your final bill includes added tax. The reason behind this is because the tax rates differ by state, county, and city.
So, if it is the end of the month and you're pinching pennies while buying groceries, remember to factor in the taxes too while aisle-hopping.
3. Self-Checkout Is the Best Checkout
Self-checkout options, while not a novelty around the rest of the world, are very popular in the States. From retail giants to neighborhood department stores, you will find them everywhere.
Research shows most Americans prefer this method of checkout over traditional cashier-led counters. The technology was invented by an American. An American tech giant, NCR, has the largest market share for it, too. So, it figures that the system is popular in the U.S.
It also proves to be an especially preferred checkout option for grocers and consumers alike in the post-pandemic world, as it is pretty much no-contact.
For visitors, travel, student and other international travel medical insurance.
Visit insubuy.com or call 1 (866) INSUBUY or +1 (972) 985-4400

4. Plethora of Plastic
None of us are strangers to the conversation about climate change, global warming, and the contribution of plastic usage towards both.
Americans are said to use about 100 billion plastic bags a year. That averages to about 365 plastic bags per person per year. For comparison, a person in Denmark uses four plastic bags per year on average.
To help combat this waste, many grocers offer a discount on your purchase if you bring your own reusable bag.
Target, Whole Foods, and Trader Joe's are some of the big fish in the retail and grocery business that offer incentives or discounts if a consumer brings in reusable bags.
5. Meat Mania
Meat lovers, rejoice!
If you're a self-proclaimed carnivore, the U.S. is going to be a haven for you. What's better is the more you buy, the less you pay. If you're familiar with grocery shopping, you will know that bulk buying is very cost-efficient, especially for perishables. The same applies to meat and non-vegetarian items.
In the U.S., pork, beef, and chicken are some of the cheapest meats you can get your hands on. This is followed by fish and other seafood that is a little more expensive. But if you're near the coast, you will be in luck.
Meat-buying hacks for the U.S.:
Frozen meat is the cheapest.
Buying a whole chicken (or any other animal for that matter) is more cost-efficient than buying cuts.
When you're paying by the pound, ask your butcher to cut the fat. Save your bucks.
Rotisserie chicken is going to be your new best friend.
Thank us later!
We are sorry that this post was not useful for you!
Let us improve this post!
Tell us how we can improve this post?