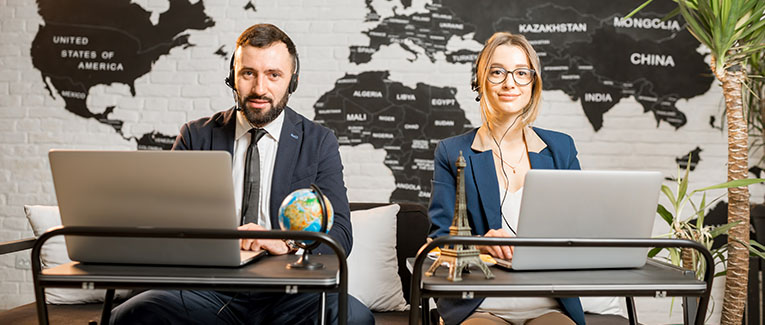 Throughout the year, tour operators organize many group tours, while travel consultants plan various group travel arrangements. There could be many different types of international group travel arrangements made by both tour operators and travel consultants, these are just some examples:
Group of travelers touring different countries, such as Schengen countries, USA, Russia or Australia
Group of travelers taking a cruise in the Caribbean Sea, Gulf of Alaska or Mediterranean Sea
Study abroad group tour
An employer sending a group of travelers to a conference or business meetings
Adventures sports tour (such as hiking) to the Himalayas
Why Consider Group Travel Insurance?
Many tour operators and travel consultants are experts in their business and have been doing it for many years. Some of them include travel insurance for group tours, while others don't. Some tour operators argue that many travelers simply don't have any idea about different types of travel insurance or what is included, and are only looking at the total cost of the tour. Therefore, some of the tour operators and travel consultants include the cheapest travel insurance possible. They fear that by offering better travel insurance plans, their group tour prices would not be competitive and they would lose potential customers to their competitor.
The problem is that offering cheap travel insurance only works out until one of travelers becomes sick or is injured while on a foreign trip and not able to receive proper treatment. What is worse for business? Receiving multiple bad customer reviews or increasing prices just a little to provide better quality travel insurance?
It is highly recommended to purchase group travel insurance from a reputed company to protect your clients and ensure they have an enjoyable trip even when the unexpected occurs.
Why Purchase Group Travel Insurance?
Group travel insurance products generally provide the same coverages as the individual travel insurance products, but are easier to administer as there would be only one application for the entire group of people, as opposed to a separate application for every individual person or family. Group travel insurance products are typically cheaper by 10%; for larger groups of 25 persons or more, it may be cheaper by 15% or higher.
Group travel insurance can be purchased for a group of 5 or more people. Group travel insurance is practical only when it is a group of travelers traveling to the same destination, for the same duration. Sometimes, different dates for different people may be allowed; however, group members can't independently extend or cancel their coverage as they are part of a group and the policy is really issued to the group and not to individual members. There are additional limitations that may apply. Although group members are under the same policy, going to the same destination, and quite likely for the exact same dates, individual insurance ID cards are issued to each group member.
Group travel insurance would generally cover new medical conditions, sickness, injuries or accidents, that occur after the effective date of the policy. Additionally, they would also cover trip interruption, loss of checked luggage, emergency medical evacuation, repatriation of remains, emergency reunion, and many other travel related benefits.
Popular Group Travel Insurance Plans
While there are many group travel insurance plans, the following are the most popular.
We are sorry that this post was not useful for you!
Let us improve this post!
Tell us how we can improve this post?