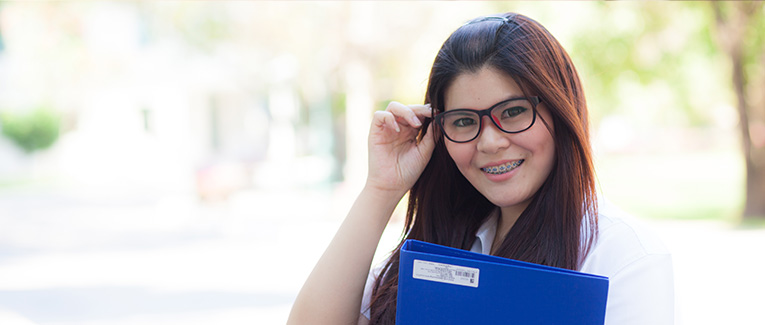 Binders are an essential item on your college or university shopping list. You need them to keep your study materials organized and safe.
However, binders can be rather pricey, and for international students studying in the U.S., there is already a long list of expenses to contend with.
However, there is no need to worry. You won't have to break the bank for binders, and neither will you have to go to class without them. Use these eight easy hacks to save money on binders in the U.S.
Shop at Home
Most international students will find that binders are cheaper in their home country than they are in the U.S. It is best that you plan ahead and buy all the binders and other essentials that you need at home.
Visit the Professor's Office
A lot of professors require their students to turn in their binders for grading at the end of the semester, and a lot of students forget to collect their binders later. These uncollected binders stay unused in the professor's office. You can find out which professors have binders lying in their offices, and you can ask them if they will give you the old binders for you to use.
Professors will usually be happy to let you take these binders, as it also helps clean the clutter from their offices.
Also, don't forget to collect your binders after the semester from the professor's office if necessary. You will be able to reuse them for the next semester.
Shop During Sales and Off-Seasons
Just before the fall semester starts, you will see back-to-school sales everywhere. That is the best time to buy your binders.
You can also look for sales and offers on online platforms like Amazon and eBay, and shop when the prices drop.
If you can wait for a couple of days after your classes begin to buy your binders, you can also make use of the offseason sales. Most stores will put binders and other supplies on a clearance sale a couple of weeks after classes commence.
Timing your binder purchase can help you save a lot of money on this school essential.
Check the Dollar Stores
The big fancy stationery stores are not the only places where you can find binders. You can find them at "dollar stores," as well as retail stores like Walmart and Target.
Contrary to popular opinion, discount stores, also known as dollar stores, do not offer lower quality products. You can find popular brands and a lot of quality items at these stores. All you have to do is find the nearest dollar store and then you can visit these shops to buy affordable binders.
Don't Hesitate to Ask for Unused Supplies
Chances are, if someone is a former student, they have some old binders and other college supplies just taking up space in a closet. If you are living with a host family, you can start by asking them. You can also ask your friends at school, other people in your neighborhood, or your dormmates. Students who are graduating and leaving school might also be willing to give you their old binders. Most people will be happy to donate binders they no longer need to you, often for free. If not, they will sell them to you for a much lower cost than if you were to buy them new.
Basic Binders are Fine
There is a huge difference between what we want and what we actually need. This is especially true for binders. The fancy binders that zip up and have images on the cover are attractive for sure, but they also cost a lot more than the basic stuff.
As an international student on a budget, it makes sense to save money where you can. The basic binders that are available in solid colors serve the same purpose and cost a lot less than their fancy counterparts.
However, that doesn't mean you have to go through college with dull and boring binders. You can shop for plain binders and personalize them on your own. To decorate the cover, for example, you can print pictures, images or quotes, and you can also make your own dividers and bookmarks.
Know How Many You Need
If you are taking four classes this semester, it is not necessary to buy four binders right away. You can start by purchasing two and then get more if you need them.
For some classes, it might possible to type your notes. For these classes, all you will need is a folder to keep your syllabus, handouts, and exam papers.
For classes like math, physics or chemistry, writing out notes is quick and convenient. It might be a good idea to get binders for these subjects so that you can keep your notes organized.
Also, some professors don't require you to submit your binders at the end of the semester, so you can use one binder for multiple classes.
By understanding how many binders you actually need, you can save money that you might have spent buying more binders than necessary.
Buy in Bulk
If you are sure that you will need more than just a couple of binders, you can buy them in bulk. Buying more binders at a time can help you get more discounts and better deals.
Buying single binders in the U.S. can cost international students more. But, if you buy a pack of two or more binders, you can get them for much less.
Compare Prices Before You Buy
Don't buy binders from the first shop or online store that you visit. Spend some time looking at different stores so you can compare prices and buy the products at the lowest prices.
Also, stores like Walmart will match the price of products if you can find the in-stock product elsewhere at a lower price.
By doing a little bit of research before buying, you can get the best products at the most affordable price.
Stay Organized With the Binders by Your Side
Binders can help international students stay organized during classes, study well and perform better academically. You can also use binders to keep your paperwork, visa, insurance papers, and other documents organized. With these tips, you can spend less and save more while buying binders in the U.S.
We are sorry that this post was not useful for you!
Let us improve this post!
Tell us how we can improve this post?