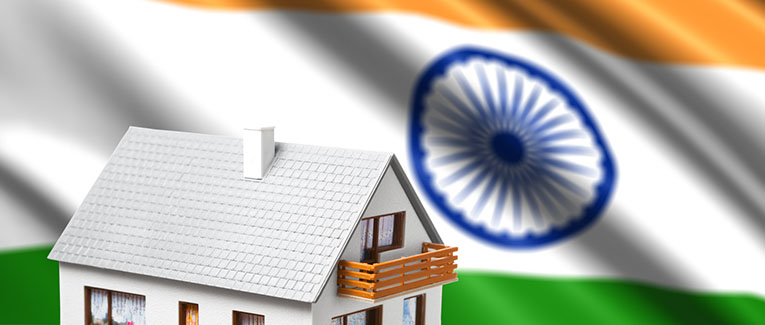 A Non-Resident Indian (NRI) is a person who does not live in India.
However, those who are abroad for education or a short stint in the H-1B category would usually return within 1–4 years. This article is for educating those who have been away and are out of touch with the real estate situation in India.
An NRI is free to own as many properties as he or she wishes. The FEMA legislation has been amended to make it possible to invest efficiently in Indian real estate.
What is known as a mortgage in the U.S. is called a home loan in India. There are no restrictions, and those living outside the country can also apply. A home loan can also be taken for renovation.
Eligibility
Getting a home loan in India is not as easy as it is in the U.S. Indian banks tend to be more careful with their due diligence.
Age: At least 18 and no more than 70 years of age. Some banks may cap it at 24 and 60. The maximum age is not for getting the loan but repaying it. Thus, if you take a 20-year loan, you can be no older than in your mid-forties.
Job: You need a solid resume. Indian banks do not lend to those with seasonal income, and they are unlikely to lend to businessmen unless they have evidence of being profitable for 5+ years in a row. Salaried professionals must have at least two years' tenure at their current job.
Profession: It is not stated outright, but people in some types of professions, such as lawyers, have difficulty getting loans.
Unstated discrimination based on age and profession is rife in the Indian lending industry. The process of legal redress is slow, and usually, no one can challenge such issues. One cannot blame financial institutions much. Instruments such as credit default swaps that protect such investments are not available in India, and bad loans become a loss.
Income Level: The base income has to be at least $24,000 annually. This criterion is easily surmounted by Indian clients abroad. A bank may or may not allow the customer to declare joint income with his or her spouse.
Guarantor: It is quite possible that the bank may ask for a guarantor if the borrower's credit history is not up to the mark or if the borrower is aged. Usually, the guarantor would have to be an Indian resident, since suing in a foreign court for an outstanding loan is expensive.
Tenure: The usual tenure for a home loan in the U.S. is 25 years, but in India, it is no more than a decade. Banks here like to recover their investment as quickly as possible, often within eight years. In theory, even 30-year loans are available, but they would probably only be given to those no more than 35 years of age.
Notes: These are general criteria only. It's not impossible to get a home loan in India without meeting these conditions, although the approval process may become protracted.
Fees
Interest: Interest rates are floating. Fixed rates are no longer available. The rates go as low as 7.5% and can rise to 11.5%. The down payment has to be in the region of 20%, and the bank would finance 75–80% of the loan. For a typical apartment in Bangalore or Gurgaon, that would be in the region of ₹2 crores of loan and ₹50 lakhs provided by the buyer. There is a hefty GST of 18% on top of the interest charges.
Processing Fee: This is between 1–3% of the loan. The bank has to check the credit rating of the borrower and prepare documents. The processing fee has to be paid regardless of whether your loan is granted or not.
Legal Fee: Banks may or may not charge a fee for preparing legal deeds. The property itself is collateral, and the bank needs papers to foreclose if required.
Prepayment fee: This is standard and capped at 3%. If you return the loan before its tenure is over, you need to pay a prepayment fine.
Late fine: If the borrower does not meet the payment by the due date, they have to pay a fine amounting to about 2–5% of the installment.
Is it expensive?
Not really. Investment in India is relatively cheap. Considering that the growth in value of the property is more than inflation and the interest rate, you should opt for a home loan and buy a property in India if you can afford it.
While it sounds like a lot of hassle, you could complete the formalities within a week when you visit India, or even from an offshore branch.
We are sorry that this post was not useful for you!
Let us improve this post!
Tell us how we can improve this post?