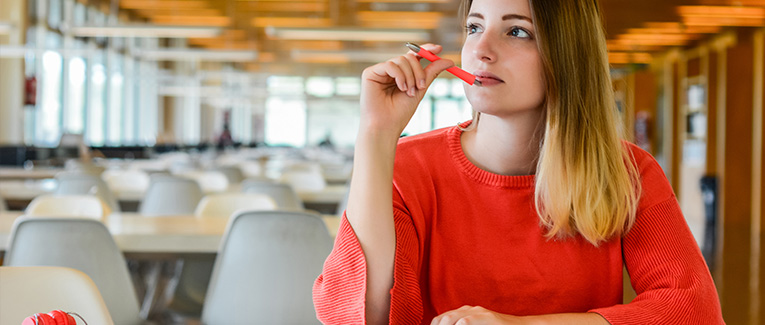 What are the differences between an associate's degree and a bachelor's degree?
Is a bachelor's degree better than an associate's degree?
Is an associate's degree worth it?
If you're a recent high-school graduate, or even still in high school, you most likely have a million questions like these racing through your mind.
We're here to give you some answers.
Associate's Degree vs. Bachelor's Degree: An Overview
Both of these are undergraduate degree programs that you can apply for after secondary school.
An associate's degree program exposes you to the fundamental aspects of a subject, which:
helps build the groundwork for your bachelor's degree, and
Equips you with the knowledge and skills required for specific professions.
You can either take classes in general studies, or courses for a particular career path
Bachelor's degree programs focus on a specific major such as economics, physics, or history. You will complete core curriculum courses along with other mandatory and elective courses related to your major.
Associate's vs Bachelor's degree: Numbers at a glance
| | | |
| --- | --- | --- |
| | Associate's Degree | Bachelor's Degree |
| Program duration (for full-time students) | 2 years | 4 years |
| Credit hours required to complete | 60 | 120 |
| Average Annual Tuition Fees (2020-2021)* | $3,770 (2-year program at public colleges) | $10,560 (4-year program at public institutions) |
| Average Annual Salary of Graduates (2020)** | $54,527 | $62,712 |
| Unemployment rate (as of March 2021)*** | 3.7% | 5.9% |
Sources: *College Board, **Payscale.com, ***U.S. Bureau of Labor Statistics
Ready to dig into the major differences between associate's and bachelor's degree programs?
Let's go.
Types of colleges offering Associate's degree and Bachelor's degree
For an associate's degree, you can enroll in:
Community colleges
Junior colleges
Technical schools
Vocational schools
Universities and their affiliated colleges
You can register for a bachelor's degree in:
Universities (Private and Public)
Community colleges
Liberal arts colleges
Types of degrees awarded
1. Associate's degree
They are usually of 2 types:
Occupational or vocational degrees: Perfect if you want to learn specific skills or train for a particular profession. Finish your degree and dive right into your dream job!
Transfer degrees: A great option if you want to earn college credit and later transfer that to your bachelor's degree.
A vocational degree program awards you with an Associate of Applied Science (AAS) degree.
While a transfer degree program, awards you with any of the below degrees:
Associate of Arts (A.A.)
Associate of Science (A.S.)
Associate of Fine Arts (AFA)
2. Bachelor's degree
The 3 most commonly awarded degrees are:
Bachelor of Arts (BA)
Bachelor of Science (BS)
Bachelor of Fine Arts (BFA)
Career Paths
Aspire to be a paralegal?
Dream of being an airline pilot?
Once you figure out your career goals, pursue your degree accordingly.
There are dozens of jobs out there that only require an associate's degree, including:
Dental hygienist
Police Officer
Computer network specialist
Bank teller
Registered nurse
A bachelor's degree can land you plenty of jobs including:
Financial manager
Accountant or Auditor
Petroleum engineer
Airline pilot
Actuary
Job Market and Earning Potential
So, a Bachelor's degree still gets all the hype mainly because of its higher earning potential.
But, if you think an associate's degree can't land you a high-paying job, you couldn't be more wrong.
According to Dr. Anthony P. Carnevale, lead author and Georgetown University Center on Education and the Workforce (CEW) director, when it comes to an associate's degree, nothing matters more than your field of study.
Also, in certain fields, associate degree holders have a higher earning potential as compared to their bachelor's degree counterparts.
Don't believe us? We'll let the numbers do the talking.
Median earnings between $50,001 and $60,000 per year – That's how much workers with associate's degrees in engineering earn. Compare that to $30,001 – $40,000 per year, which is the amount that workers with a bachelor's degree in education earn.
Professionals with associate's degrees in chemical technology in Texas earn more than their counterparts with bachelor's degrees! The former have median earnings of $75,500, while the latter earn around $50,600.
Wondering what the highest paying jobs in the current job market are? Take a look.
Top 5 highest paying jobs for Associate's degree holders
| | | | |
| --- | --- | --- | --- |
| Job Title | Employment growth rate (2019-29) | Projected Employment 2029 | Median Annual Wage |
| Air Traffic Controllers | 1% | 24,500 | $130,420 |
| Radiation Therapist | 7% | 19,900 | $86,850 |
| Nuclear Medicine Technologists | 5% | 19,500 | $79,590 |
| Magnetic Resonance Imaging (MRI) Technologist | 7% | 41,400 | $74,690 |
| Aerospace Engineers and Operations Technician | 7% | 12,700 | $68,570 |
Source: U.S. Bureau of Labor Statistics
Top 5 highest paying jobs for Bachelor's degree holders
| | | | |
| --- | --- | --- | --- |
| Job Title | Employment growth rate (2019-29) | Projected Employment 2029 | Median Annual Wage |
| Computer and information systems managers | 10% | 509,200 | $151,150 |
| Architectural and engineering managers | 3% | 203,200 | $149,530 |
| Advertising, promotions, and marketing managers | 6% | 333,700 | $141,490 |
| Natural sciences managers | 5% | 74,800 | $137,940 |
| Petroleum engineers | 3% | 34,400 | $137,330 |
Source: U.S. Bureau of Labor Statistics
Financial Aid
Let's face it. College is expensive.
Fortunately, there are plenty of grants and scholarships for both types of degrees that'll help you sail through.
Here's what you need to do.
1. Complete the federal financial aid form
Fill out the FAFSA (Free Application for Federal Student Aid).
Check the eligibility requirements before you fill out the form and ensure you stick to their deadlines.
You could be eligible for various grants when you fill out the FAFSA, including:
Federal Pell Grant – Exclusively for undergrad students in dire financial need, this grant doesn't need to be repaid.
Federal Supplemental Educational Opportunity Grant- Operating on a first-come, first-served basis, this is for students with extraordinary financial need.
Iraq and Afghanistan Service Grants – Applicable for those who have lost a parent in active-duty military service after September 11, 2001.
Teacher Education Assistance for College and Higher Education (TEACH) Grant – Applicable for those who are enrolled in a TEACH-Grant-eligible program at a participating school, and who agree to teach in a Title 1 school for at least 4 years.
2. Explore State grants
You can do this by contacting your state grant agency.
A few states even have grant programs especially for minority students, first-generation students, children of public servicemen, and international students.
3. Apply for federal student loans
Filling out the FAFSA also makes you eligible for federal student loans. These loans come at a lower interest rate and don't require you to have a cosigner, unlike private loans.
4. Scout for scholarships
Check with your college's financial aid office.
Browse through the U.S. Department of Labor's free scholarship search tool (careeronestop.org).
Keep your eyes peeled for scholarships offered by private foundations, school endowments, local businesses, community-based organizations, and professional associations related to your field of interest.
Scan through scholarship websites like Fastweb, Cappex, The College Board, and Peterson's.
5. Consider private student loans
Tapped out all of the above options and still don't have enough to cover your tuition?
Hunt for private student loans. Research your options extensively and compare:
Interest rates (fixed or variable, any additional fees)
Cosigner and other eligibility requirements
Repayment terms
Sallie Mae, College Ave, and SoFi are a few of the private student loan lenders that you could consider.
Planning to transfer to a bachelor's program after earning your associate degree? You will still be eligible to file a FAFSA.
Note: There are limits to the amount of federal financial aid you can get every year. The Federal Pell Grant, for instance, is available for a maximum of 12 semesters.
Associate's Degree vs. Bachelor's Degree: Which one is better?
Neither. It all comes down to what you plan to do after your degree. So, chalk out your career goals and research thoroughly, before you zero in on your degree.
We are sorry that this post was not useful for you!
Let us improve this post!
Tell us how we can improve this post?