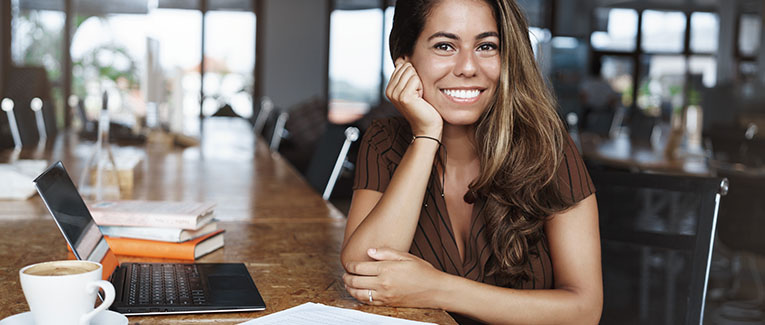 Your university days are drawing to a close. You've done your best, but your GPA is less than remarkable, and now your mind is buzzing with questions. Do employers care about GPAs? Can I get a job with a 2.5 GPA?
Read on to know just how much GPAs matter and how you can secure a job even with a low GPA.
Do GPAs matter in college?
Yes, it does.
It is quantitative proof that you're disciplined, intelligent, and ambitious.
It provides colleges with an objective method of ranking your performance in your chosen program.
Your GPA helps you earn those coveted academic honors. Who doesn't want to flaunt a "magna cum laude" on their resume?
It is your ticket to your dream university. Many universities have a cut-off undergraduate GPA for admissions into master's programs (GPA of 3.0 or higher).
Your GPA is essential for you to qualify for scholarships and financial aid (GPA between 3.5 and 4.0). If it's a recurring scholarship, then you need to maintain a particular GPA to keep it.
When do GPAs matter?
In certain competitive or technical fields – GPAs are a big deal when it comes to sectors like education, finance, law, health, and accounting. According to university officials from NYU and Purdue, major investment bankers, pharmaceuticals, and top-tier companies like Caterpillar, Ford, and GM care about your GPA a fair bit.
When you're trying to land that prestigious internship – A lot of companies have a GPA cut-off for their internships (3 or higher). This is especially true in the case of big corporations, banks, and law firms.
When you're trying to score your first job – When you're fresh out of college, recruiters don't have much quantifiable information by which they can gauge you, apart from your GPA. So, your GPA would be a great indicator of your performance and your ability to handle challenging tasks.
When you want to get your foot in the door at a large MNC – You will probably be one of the hundreds of applicants who want to get a job at your ideal firm. So, how is the company going to make sure they only get the best of the best? Your GPA is one way to start.
Do employers only care about my GPA?
No.
While having good GPAs is certainly an advantage, it isn't the only factor that'll help you land that dream job.
More and more companies (including Google) are realizing that GPA isn't a true indicator of a person's ability to perform well at the workplace.
Just take a look at the statistics.
According to the Job Outlook 2021 Spring Update by the National Association of Colleges and Employers (NACE),
In 2017, 70.1% of employers used GPA to screen candidates
In 2021, that number dropped to 56.6%
So, what do employers look for in potential hires?
As per the findings of a study called Project Oxygen, the best predictors of success at the workplace are 21st Century skills like communication, emotional intelligence, and empathy.
Most employers these days look for team players with:
Critical thinking skills
Interpersonal skills
Creativity
Leadership skills
Should I include my GPA in my resume?
Yes, and no.
Include your GPA if:
It is 3.0 or higher. (Hey, you've worked hard to earn it.)
Your recruiter specifically asks for it.
Ditch your GPA if:
It's less than 3.0.
You've been out of college for more than three years.
You've earned a higher degree that's more relevant to a particular job position.
How do I get a job with a low GPA?
1. Make your extracurricular activities count
Did you know that most recruiters will pick someone with a 3.0 GPA and tons of extracurricular activities over someone with a 3.9 GPA and no extracurriculars?
If you have done things like interned at a top-tier firm, been part of the student government association, volunteered at a local senior center, or were a leader of the Robotics Society, showcase these accomplishments proudly on your resume. They could be the one thing that tips the scales in your favor!
Pro Tips:
When you talk about your extracurriculars, also include the specific skillsets you learned from them that could be applied on the job. These could be leadership skills, communication skills, people skills, etc.
Ensure you get a glowing letter of recommendation from your place of internship.
2. Be frank about why your GPA is low
Maybe you had to work two part-time jobs to put yourself through college, or your dad underwent critical surgery during your sophomore year. Maybe you had a rough freshman year, but your grades improved in the following years.
Whatever the reason, have an honest conversation with your recruiter during the interview.
Once they understand the exact reason behind your low GPA, they will be more likely to empathize with you, and possibly even overlook it.
3. Target organizations and jobs that don't focus on GPAs
Keep your eyes peeled for small and mid-sized companies that care way less about your GPA than huge corporations.
4. Weave in narratives that prove you're the best fit for the job
While applying for jobs, scrutinize the job description to understand what exactly the employers are looking for in their hires.
Then, look back at your college experiences. Is there an anecdote there that could show the recruiters that you're the best for the job?
For instance, say you're interviewing for a role that requires research and hard work.
You could talk about how you spent hours in the library poring over textbooks, and due to your dedication and skills, your professor chose you to be their research assistant.
5. Leave a lasting first impression on your recruiters
Don't be that person who shows up for an interview sporting a crumpled shirt or big, flashy earrings.
The way you dress, your posture, your handshake – everything conveys to the interviewer how serious you are about working for them.
6. Network until you drop
What's the worst thing about having a low GPA? Your resume going unnoticed in a huge stack of resumes.
So, how do you get your resume to the top of that pile? Get out there and network! One of the people you meet through networking could be the person that refers you to your dream job one day. And a good referral can often go farther than any GPA.
a. Use your on-campus resources
Reach out to your professors, career advisors, club leaders, etc.
Discuss your career plans with them, and ask them to refer you to someone they know.
b. Connect with your college alumni
These guys have been there and done that.
They can give you some useful interview tips, refer you to their organizations, and help you grow your network.
c. Attend recruiting and networking events
Do we need to say it again? Networking is key!
Do your best to impress and attend events like:
Casual hiring mixers
Open houses
Job fairs
Happy hour meetups
Virtual networking events
Industry-specific seminars
Informational conversations or interviews*
* These are meetings with potential employers, mentors, etc. who can give you the low-down on everything related to their field.
7. Leverage social media to find jobs
Ponder these stats for a bit:
67% of employers research potential job candidates using social media sites (Harris Poll, 2020).
Three people are hired through LinkedIn every minute (Source: LinkedIn).
54% of employers found content on social media that caused them to rule out certain candidates (CareerBuilder survey, 2017).
Vet your social media accounts
Tweak your privacy settings on your social media accounts, or create separate personal and professional profiles.
Delete all inappropriate content from your social media profiles.
Stressed about any digital dirt a recruiter might dig up about you? Google yourself in an incognito window. Enter your name and university and take a look at what comes up.
Make the most of LinkedIn
Post a professional profile photo of yourself, preferably in business casual wear.
Write a summary that tells your personal story. The recruiter should understand why you want to be in that particular field, what inspired you towards this field, and things that can prove your expertise in this area.
Invest in a premium LinkedIn account and InMails. This way you can directly connect with the relevant people for your job search.
Job-hunting tips from the experts
Scout for jobs on LinkedIn, Twitter, Facebook, StackOverflow, GitHub, etc.
Use hashtags like #nowhiring, #graduatejobs, #engineeringjobs, etc. on Twitter to zero in on job ads.
Get more views for your resume by uploading a video resume on TikTok. (Use #TikTokResumes in your caption.)
Follow influencers and company pages in your industry.
Want recruiters to notice you? Engage in debates, and reshare articles and reports that are relevant to your field.
Sending out a dozen "please hire me" tweets is only going to make you look desperate. Instead, pitch an idea or a project that the company would be interested in.
There's more to getting hired than GPAs
As has been demonstrated, good GPAs are never a bad thing to have, but it's far from the only way to get the job of your dreams. Leverage the tips we've discussed, and you can put yourself in the best position to get hired, even if your GPA is nothing to write home about.
We are sorry that this post was not useful for you!
Let us improve this post!
Tell us how we can improve this post?