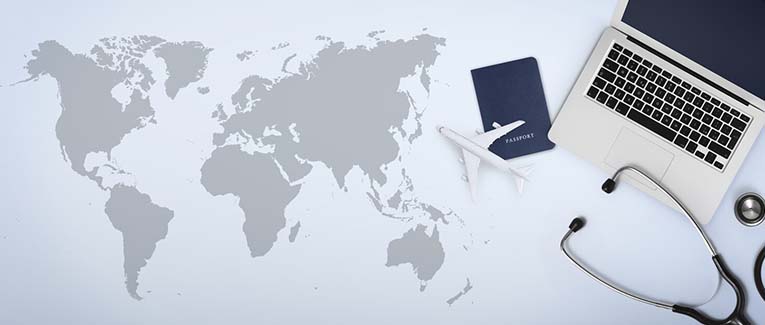 Passport and visa? Check.
Tickets? Check.
Accommodation and tour bookings? Check.
Perfectly packed luggage? Check.
Instagram-appropriate airport look? Double-check.
If you forgot to get travel insurance for your international vacation, you might still have time. In the next five minutes, you'll have a complete guide on buying last minute travel insurance.
Can You Buy Last Minute Travel Insurance?
Yes, you can.
Although we do not recommend waiting until the last minute, if such a situation arises, you can still get insurance.
Are you just hours away from taking off? Are you standing at the airport check-in line? Or worse, are you already mid-air?
If so, you can still buy last minute travel insurance right away.
Once you have made the purchase, you can be emailed the details.
You can rest assured that you have finally checked the most important item from your travel planning checklist. Just visit Insubuy and buy a travel insurance plan right away. Everything else can wait.
Serial procrastinators who are wondering just how late is "too late" to get insurance for a trip can read on to find the answers they are looking for.

For visitors, travel, student and other international travel medical insurance.
Visit insubuy.com or call +1 (866) INSUBUY or +1 (972) 985-4400

Can You (And How To) Buy Last Minute Travel Insurance After You Have Started Your Journey?
Yes, buying post-departure travel insurance is possible. If you have already departed on your trip, you can purchase travel medical insurance. Of course, there is no trip cancellation coverage at that time because you are already on the trip.
Unfortunately, that's how things work in the insurance marketplace, and that's what often gets people wondering…
Do I Even Need Travel Insurance?
Yes, you do.
You are much more likely to fall ill or suffer an accident abroad than at home.
Trips can get canceled. Two percent of global trips get canceled each year.
Your luggage could get lost. Airlines mishandling passenger luggage isn't as uncommon as you'd like to believe.
You might cause damage to other people or their properties. Imagine accidentally tripping over a slippery sidewalk and bruising an unsuspecting local along the way.
Situations involving trip cancellation, medical emergencies, third-party claims, and lost or misplaced luggage are common.
These cause a ton of hassles and lost fun, as well as unplanned financial strain.
While there is no foolproof way to avoid unplanned hassles, you can combat the financial strain with travel insurance. With a comprehensive plan, you can get the following benefits:
Financial coverage in case of covered situations.
Emergency medical treatment.
Peace of mind during your trip that your money is safe.
An emergency helpline in case you land in an unpleasant situation abroad.
So, even if you feel last-minute travel insurance isn't giving you all-around coverage, it is best to get what is available than skipping it entirely. After all, something is always better than nothing. Please note, the exact inclusions and level of coverage will vary depending upon the plan you choose.
Does The Timing of Buying Travel Insurance Matter?
Yes, it does.
Here's the best time to buy travel insurance – as early as 18 months prior to the date your trip begins. Now, that wouldn't be without reason, right?
Buying insurance early comes with several benefits.
Consider this situation, for example:
You plan a trip to the India state of Gujarat in July. You book your flight tickets in January, but because the trip is still six months away, you decide to wait before buying travel insurance. Cut to June, just two weeks before your trip. The Indian Meteorological Department issues a hurricane advisory in Gujarat for July.
If you buy insurance after the advisory has been issued, you may not get coverage for trip cancellations or losses because of the hurricane.
Why?
Because now the hurricane and related losses have become a foreseeable event, and insurance covers you only for unforeseeable situations.
Had you bought insurance in January, you'd be able to cancel the trip due to a covered reason without any losses. You may also have been covered for any hurricane-related losses.
Now if we ask you, when is it too late to buy travel insurance, the answer is quite evident, right?
Other than coverage, even the cost varies depending on the timing of your travel insurance purchase. The cost can rise as your trip date comes closer. You hardly have time on your hands to compare or contrast plans, or go hunting for deals and discounts.
While you can definitely buy insurance at the last minute, and it is definitely better to have travel insurance than to travel without it, the earlier you get it, the better it would be.
What's The Best Time to Buy Last Minute Travel Insurance?
The best time to buy a travel insurance plan is as soon as your money is at risk.
So, as soon as you make the first non-refundable, prepaid payment for your trip, buy a travel insurance plan as well. This first payment is most likely to be your airplane tickets, but it could be cruise booking or any other trip arrangement.
Buying insurance as soon as you make the first payment is financially prudent because it maximizes your coverage in case you need to cancel your trip.

For visitors, travel, student and other international travel medical insurance.
Visit insubuy.com or call 1 (866) INSUBUY or +1 (972) 985-4400

Where Should I Buy Last Minute Travel Insurance?
How to find last minute travel insurance deals? Insubuy lets you compare and contrast different plans from a wide range of insurance providers, and then shop for the one that is most suitable for your needs. You can purchase right from the Insubuy website with one click. 
Ready, Set, Shop
With that, we hope all of your last-minute insurance-related questions are answered.
Now don't wait for the literal last minute. Start comparing travel insurance plans today, and buy the right one as early as possible to give yourself the opportunity to be covered for the largest variety of situations. If you still fail, however, you have this guide to help you buy last minute travel insurance.
We are sorry that this post was not useful for you!
Let us improve this post!
Tell us how we can improve this post?