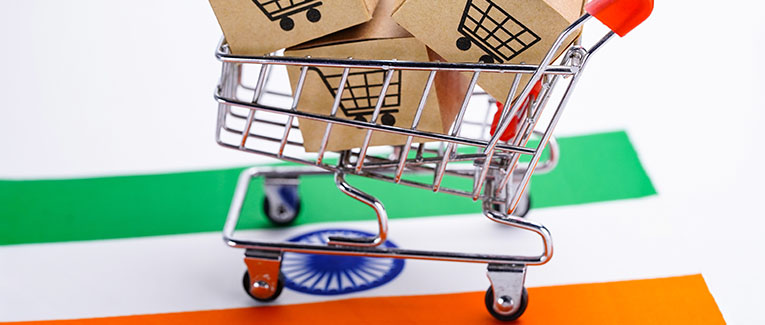 Are you having trouble shipping your purchase from the USA to India? Is the customs fee too high? Is there a risk of damage to the parcel? Do not worry: There's a solution.
A lot of times, we purchase things from the USA simply because they are not available in India. If you live in the USA, you might want to send something to your loved ones in India. The process of shipping to India from the USA can be very expensive and complicated, however.
The customs fee is usually very high. The parcel might also get held at the port for months. Moreover, there are meticulous security checks at the Indian border, plus the heavy excise duty. The procedure can be exhausting. However, there are many alternatives to regular shipping that you may not be aware of.
Here are five of the best shipping options for you:
Ask a relative for assistance.

This one is a no-brainer. At some point, we have all tried to import goods we desire with the help of a relative that lives abroad. Apart from being the cheapest method of import, it also exempts you from dealing with shipping charges. As long as you're shipping single articles, you will not have to pay customs duties. The only drawback is that you cannot ship articles in bulk.


Amazon Global

By far the most convenient international shipping service, Amazon Global is a lifesaver. It is completely hassle-free. You simply have to purchase the item you want on Amazon and check to see if the product is 'Amazon Global Eligible'. Usually, the products are eligible for free international shipping, as well.

All you have to do is enter your Indian shipping address, and you're done. For payment, you must use a credit card that can process international transactions. Considering that Amazon Global is a relatively new service, not all products can be delivered with this option. You must try your luck.


Manyships

This is a unique service that serves the same purpose. Manyships' service is available via its app, which you can use to find someone who's willing to carry your product to India. They use passengers who are traveling to India anyway as carriers to bring goods with them.

When you purchase something online, the parcel will be shipped to the local address of someone who has agreed to help you via the Manyships app. Upon their arrival in India, they will deliver the parcel to its intended destination.

The drawback with this service is that it isn't suitable for emergency deliveries. You will have to wait to find someone traveling to India who has agreed to help you. Nevertheless, for less urgent packages, it's a great service to save money on customs duties.

Of course, you will need to trust the app, as well as the stranger who offers to carry your package—something that many might not be comfortable with.


ShopUSA

ShopUSA makes the process of shipping very convenient. After purchasing the item of your choice, you'll ship it to the USA address provided on the website. From there, ShopUSA will mail it to an Indian address in 2-4 days.

They have 85% lower shipping rates than others in the industry. You can choose to prepay your duties and taxes, in order to avoid customs delays. They also provide services like repacking, consolidation, returns, and more. The deliveries are fast.

The drawback of ShopUSA is that there is a rather long list of restricted items. Make sure you check the list before proceeding with your transaction.


iBhejo

The service requires you to purchase the product you want from their website. The process is simple. The item you purchase gets shipped to their warehouse, from which they verify the purchase and go on to deliver it to the intended address in India.

The biggest benefit of using iBhejo is that they take care of the customs duties on your shipment. The drawback, however, is that the website does not have a lot of variety when it comes to products. Either way, not having to pay customs duties is a big relief.
Shipping the item independently is always an option, as well.
Note: We don't endorse any of the commercial services mentioned above. They are just a few of the popular options used by people to send products from the USA to India.
Important things to remember when shipping from the USA:
Make sure to check whether the item you want to ship is prohibited or restricted. Such items can cause your parcel to be held up at customs and returned to the original destination. Be aware of the rules before shipping anything.
Avoid making mistakes such as incorrect spellings, incorrect addresses, or incorrect contact information. Do not forget to complete the necessary paperwork required for customs. Try to work with a professional, reputable shipping company rather than an unreliable one. Making such mistakes can be very expensive for you—or the service you're using for shipping.
Make sure to fill out the customs paperwork correctly and completely, regardless of the size of your shipment. A shipping company does the job of providing you with the necessary paperwork. If you're shipping things by yourself, make sure you're vigilant with the paperwork.
We are sorry that this post was not useful for you!
Let us improve this post!
Tell us how we can improve this post?