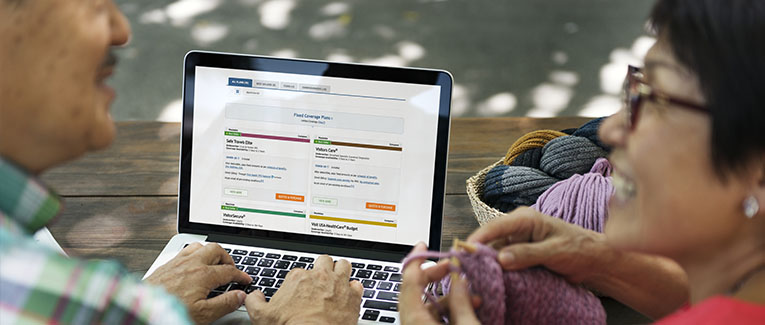 While shopping for anything, many potential customers usually like to do a lot of research online, visit many web sites, or ask their friends for a referral to look for the best deal.
The same customers try to do the same when shopping for visitors insurance when their relatives are visiting the USA. Most have the same question in mind, how to find the best visitors insurance deals?
There is really no deal
The Insurance industry is very heavily regulated in the US. There are certain factors that affect the premium such as the travel dates, age, policy maximum, and the deductible. With those parameters, there are numerous visitors insurance products that vary in price. However, with all those parameters exactly the same, for a given insurance product from a given insurance company, the prices are always exactly the same. No one can really give you any discount and no one can charge you anything higher.
Such restriction is obviously in the best interest of the customers so that they can shop for the plan benefits and the service, rather than do the price shopping. Customers can be assured that they are getting the lowest and the best price, no matter from where they purchase the insurance.
No discounts
While there are many brokers that sell the same thing, there are only a handful of reputed brokers such as Insubuy that have been in the business for a long time with a knowledgeable and licensed staff that can advise in the best interest of the customers.
Therefore, many small and random brokers have simply no advantages compared to other specialized and more experienced brokers who are the experts in their field. Therefore, in order to lure the customers, they occasionally come up with questionable, unethical and often illegal schemes of giving discounts, providing cash back, gas card or something similar in order to entice people to buy from them. They try to do this because otherwise, potential customers have really no advantage in going to them, as they lack the dedication, knowledge, experience and the technical capabilities to serve the customers in the best way possible.
Some brokers even come with fake corporate discounts where they claim that if you work for a company and provide your work email address, you will get a "corporate discount". While it is certainly possible that if a large company were to negotiate a deal for all of their employees traveling, they could get a different price. However, simply because someone is working at Oracle, Google, Microsoft or Facebook, and their parents are visiting USA, and if they provide their work email, that is really not a corporate deal, as the company is not involved and there is no real corporate discount. That way, every customer is working somewhere and the insurance company better reduces the price for everyone. In short, there are no corporate discounts in visitors insurance.
Usually, a group travel insurance is 10% cheaper than a comparable individual travel insurance. Therefore, some of the unethical brokers try to collect money from 5 random people and put them on group policy and claim that they saved them 10%. That is totally unacceptable and could put the customers in big trouble as they enrolled in a group that they were not even eligible for. Group travel insurance generally works if all travelers in a group traveling for the same duration. If unrelated people are in the group, they can't independently extend or cancel the policy.
Therefore, please do not fall victim to anyone offering discounts, because there are none.
No coupons
Some spam websites illegally display coupons without the knowledge or authorization of the corresponding broker or the insurance company. Those coupons are simply invalid and you should not expect any discount or price reduction, simply because there is no such thing.
Cheapest
Not all visitors insurance plans are the same and they don't work in the same way. Therefore, don't simply pick up the cheapest visitors insurance plan you find. What you pay for is what you get. Just because some visitors insurance plan is the cheapest does not mean that you got the best deal. In reality, when you really need to use it, it may provide very limited coverage, if any. Therefore, please do some research and choose wisely.
How to really find best visitors insurance deals
If there are no discounts and no coupons and the prices are regulated by law, how do you find the best visitors insurance deals?
The best thing to do would be to visit an insurance marketplace website such as insubuy.com, where you can get instant quotes from multiple products from multiple companies, and compare them side by side to make an instant purchase online. There is a lot of information for you to read and research. You can also call toll-free +1 (866) INSUBUY or at +1 (972) 985-4400, to speak to a licensed insurance professional who can go over your specific needs and get you the most suitable plan at the lowest possible cost available. That is really how you find the best visitors insurance deal.
We are sorry that this post was not useful for you!
Let us improve this post!
Tell us how we can improve this post?