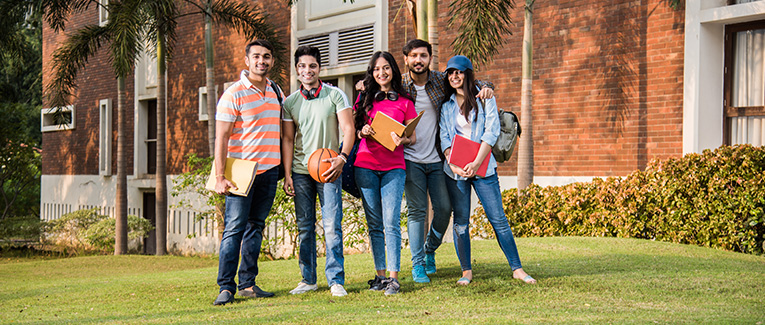 If you, like many other international students, are confused about study programs in the U.S., then you should consult a study abroad organization. These organizations can help you to choose the right program and college according to your future plans. Study abroad consultants will help you prepare to study abroad, complete the documentation process, and finally, choose your college.
5 Tips to Help You Find the Best Study Abroad Organization in the U.S.
Understand your goals: Before you start searching for a study abroad organization, it is important to understand what your objectives are for studying abroad.
Get recommendations: Ask your friends for recommendations. Once you have a list of trustworthy study abroad organizations, you can shortlist the ones that meet your requirements.
Check the organization's reputation: To verify their credibility, you can read their testimonials and visit their website to understand their services. You should also try talking to students who have previously worked with the organization and ask for their reviews.
Check for transparency: It is important to choose an organization that offers thorough information. Your admission to a reputable U.S. college or university depends largely on your academic performance, so do not get carried away by any false promises made by a study abroad organization. Any claims of 100% admission assurance could be untrue. Do your research to understand the admission process to avoid any scams.
The final selection: After following the four steps mentioned above, you will be able to make a list of highly regarded consultancy organizations. However, to select the best one, you need to compare them based on a few assessment factors. These factors include things like packages, number of satisfied customers, authenticity, online and offline presence, and partnerships with international colleges.
The 3 E's That Define a Good Study Abroad Organization
Experience: Student satisfaction and the amount of time the company has been in business are the two factors that decide the experience of an organization.
Expertise: The organization must have firsthand data about universities. They should also be able to provide proper reference materials to students. Also, the organization must have a legal affiliation with international universities.
Extra services: A good organization must also provide comprehensive services to its students. Services like visa approval assistance and safe immigration assurance should be handled by the consultant office.
10 Questions That You Must Ask Your Study Abroad Organization
Here are the 10 questions that you must ask your chosen organization to make an informed decision.
What types of colleges and universities can I apply to through your organization?
What documents do I need to submit to study abroad?
Are there any prerequisites for my program?
Which colleges have the best international student intake percentage?
How are SOPs and LORs important?
How will I manage accommodations?
What are the international student work criteria?
Will I be able to get a job after completing my program?
How long can I stay in the U.S. after I complete my program?
Can you help me get in touch with college alumni?
Checklist to Find the Best Study Abroad Program
The organization you have chosen to help you with the study abroad process might recommend a number of study programs. Eventually, you will have to make the decision. Here is a checklist to help you choose the right study abroad program for yourself:
Future prospects: Select a program that will help you choose your major. You can choose majors like business, science, or fashion. U.S. universities offer flexible study programs, ranging from month-long certificate courses to four-year degree programs. You can choose the one that meets your requirements.
Support during the program: Support is a very important aspect when selecting a study abroad program. You will have to decide how hands-on you want the program to be. There are programs with weekend excursions and dedicated staff to guide you. Choose such programs if this is the first time you will be travelling outside your home country and you're feeling less confident.
Check credits: Check with your study abroad program advisor if the course you have selected offers transferable credits. You must be able to transfer course credits to your home school.
Location: This aspect plays an important role in making the decision. You can go to a campus in a big city to explore a fast-paced lifestyle, or choose a rural area to lead a slower, more affordable lifestyle. There are various pros and cons associated with the locations you can choose, so take advice from your consultant to make the best choice. You can also opt to stay and study in a college town.
Financial aid: Check if you are eligible for a scholarship program, or any other financial aid program. Some organizations also offer grants to international students. You can seek help from your study abroad organization to understand the various types of financial aid available to you.
Reviews and feedback: Get in touch with existing and previous students for course reviews. The overseas consultants would be able to introduce you to a few students who would be willing to speak with you. Make the most of this opportunity and ask specific questions about your course or college.
We are sorry that this post was not useful for you!
Let us improve this post!
Tell us how we can improve this post?