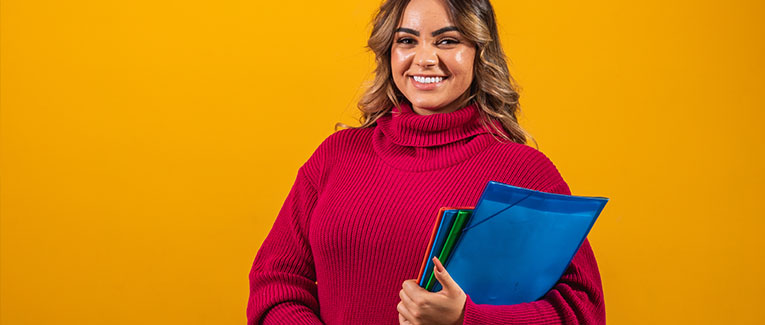 There's no getting around it. Attending college in the United States is extremely expensive. The average cost for tuition at a private college was $38,070 in 2021. It can be slightly less at public colleges, where out-of-state tuition ran an average of $27,560. However, the best deal is unquestionably in-state tuition. Students who quality for in-state tuition rates at public colleges paid an average of $10,740 in 2021. That's a big difference.
But can international students qualify for in-state tuition? Being as you're from a different country, it may not seem possible. To understand fully, we need to dive into the way college tuition is determined in the United States.
In-State vs. Out-of-State Tuition
In the US, public colleges and universities are managed by the individual states where they are located, not the federal government. Public colleges are at least partially subsidized by taxes collected from residents of the states they are in. Since residents of the state already pay for the school through their taxes, they are given a substantial discount on college tuition. This is referred to as "in-state tuition."
On the other hand, if a student were to choose to attend a school outside their state of residence, they would get no such discount, as they have paid no taxes to help subsidize it. Anyone attending a public college or university who is not a resident of that state, or a resident of a neighboring state where there is an in-state tuition reciprocity agreement, will pay what is known as "out-of-state tuition."
What About Private Colleges?
Private colleges do not receive funding from state governments. They are subsidized in the form or private grants and endowments. Because of this, they are not subject to in-state and out-of-state tuition differences. All students who attend a private college will pay the same rate for tuition. If you are planning on attending a private college, your only chance to save on tuition is through a grant or scholarship.
Qualifying for In-State Tuition as an International Student
It is important to remember that each individual US state sets its own rules and regulations for who qualifies for in-state tuition, and how they can go about being eligible for it. The following is a list of possible avenues to qualify for in-state tuition. However, be sure to check eligibility for the state you plan to study in before pursuing any of them.
Establish Residency
In some states, establishing residency even for a short time can allow you to take advantage of in-state tuition. For example, to be classified as a resident of the state of Texas, one needs to live independently of their parents, reside in Texas for at least 12 months, and establish legal residency either by working an average of 20 hours per week, or by owning or operating a business. The requirements for establishing legal residence can vary by state, so you will need to examine the facts thoroughly before deciding if this is a viable option for you.
Tuition Waivers
Some international students may be able to receive in-state tuition in certain states through tuition waivers. These waivers can include those for working as a teaching or research assistant, or through a competitive scholarship waiver. The eligibility and availability of these waivers will vary depending on the state and school, so you will need to begin your research on them early on in your college application process.
Attend High School in the State
Certain states may allow you to receive in-state tuition so long as you have resided in the state for a prescribed amount of time, and graduated from a public or accredited private high school. However, not all states will allow students on F and J visas in high school to qualify for residency, so this is a situation that may not be suitable for many international students.
Options Other Than In-State Tuition
As you can see, the avenues for receiving in-state tuition as an international student are slim. Luckily, there are still ways to pursue a degree from your dream school for a lot less than normal out-of-state tuition.
As we've established, grants and scholarships can help reduce the financial burden of a US education to some degree. However, there is another way that can help you save even more.
The 2+2 Arrangement
Community colleges in the United States offer much more affordable options for education. In fact, the per-semester cost of tuition at a community college can be as little as 1/10th the cost of a traditional four-year college or university.
However, community colleges typically only offer two-year associate degrees. But attending community college for the first half of your bachelor's program can be an option if you take advantage of the 2+2 arrangement.
Using the 2+2 arrangement, you would attend a lower-cost community college for your first two years. You would earn your associate degree at the end of these two years, and transfer to a four-year school for the final two years of your bachelor's program. Doing this can effectively cut the price of your bachelor's degree in half. With a few grants or scholarships added on top of that, you may be able to get your education for less than the price of in-state tuition, and still earn a degree from your university of choice.
We are sorry that this post was not useful for you!
Let us improve this post!
Tell us how we can improve this post?