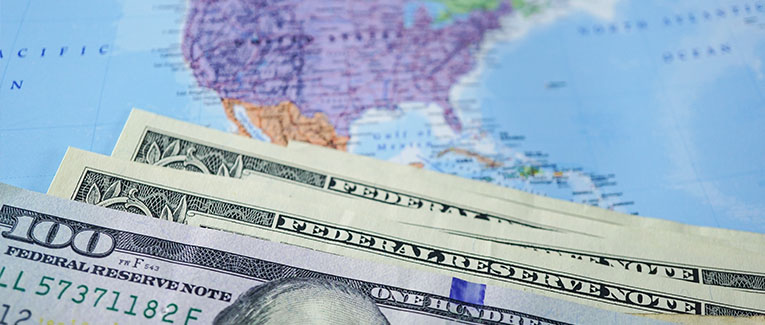 The general air around traveling in the U.S. is always one of intrigue, but not without an undertone of worry. The reasons may differ from person to person; there may be concerns regarding the culture shock between states, or the overwhelming number of choices when it comes to dining and lodging.
The cost of travel is an ache common to us all. But do we always need months of saving and painstaking compromises to enjoy what the country has to offer? Not really. All it takes is a little bit of research and a shift in perspective to keep it light on your pocket.
The Other Californian Treasure
If you're planning on taking a touristy vacation with the intent of seeing the country's greatest hits, the obvious thing to do is visit the American highlights: Los Angeles, New York City, Chicago, and so on. However, these destinations are far apart and can be quite expensive. if you're on a budget and just looking to explore a little beyond your immediate surroundings, you might be surprised at what you can find. Often, neighboring cities or other well-established cities encompass a similar range of experiences.
For example, the city of San Diego is no more than two hours away from Los Angeles, so you'll still be chasing the sun on the West Coast. It is just as large and interesting, and yet your cost of lodging will decrease. Traveling in and around the city via public transport is much quicker than it is in Los Angeles, and you're not missing out on any activities or perks that the Southern California (SoCal) life has to offer.
While this is one example, it applies to whatever places you're looking at to make a trip. Sometimes the alternatives are not only cheaper, but also sweeter as a whole.

Off-Beat Accommodations
It is always easier to save on food and experiences when traveling within the U.S., but it eludes us that we can save tons on lodging if we choose to get just a little creative. If you're traveling solo and looking to meet people from different states, Couchsurfing is something you might want to look into. There are also other cohabitation options like staying in hostels (costing between $20–35 for a bed per night), or even farm stays (which have converted lodging spaces for visitors) if you're looking to save some big bucks and get a taste of something different while you're at it.

While these may not always be the conventional stays you've dreamed of, you'll end up saving hundreds of dollars.

Savor the Parks
One all-encompassing, beautiful way that you can soak in the natural charms of the U.S. is through one or more of the country's 63 national parks. This is perfect if an outdoorsy vacation is what you're seeking. National parks cover sightseeing, adventure activities, and (in most cases) even water sports. They also happen to be budget-friendly. Those who plan on visiting multiple parks in one year can purchase a Park Pass that provides access to these parks for less than a hundred dollars per adult.
Another cheap (albeit more unconventional) way of enjoying the perks and pleasures of a national park vacation is by volunteering. You may end up spending a very fulfilling, experience-driven vacation in an unpredictable setting.

Revel in the Free Attractions
The U.S. is a tourism hub, but you need not fish out cash every time you want to enjoy the attractions. There are many sites that fill you with wonder without asking for anything in return. The Freedom Trail in Boston, for example, is a walk through the history of the American Revolution. You can go through the sites covered without any fee. The Staten Island Ferry in New York City is also completely free. Even the formidable Mount Rushmore in South Dakota does not require you to pay an entry fee.
If you couple such attractions with some of the sumptuous street food and opting to walk or use public transport over taking taxis everywhere, you'll save a bunch of money and have fun doing it.
We are sorry that this post was not useful for you!
Let us improve this post!
Tell us how we can improve this post?