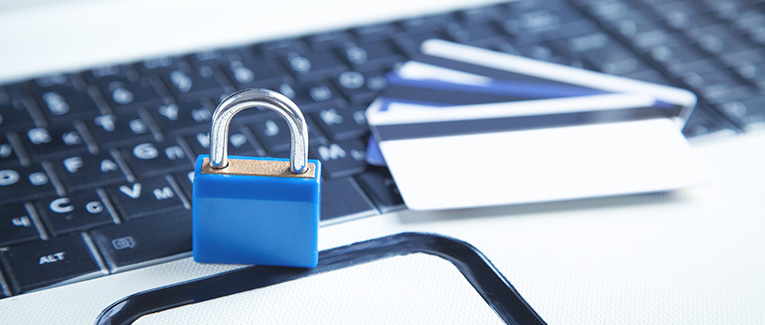 In 2019, it was discovered that over 3,000 military personnel and veterans in the U.S. had their personal information compromised between 2014 and 2019. Most of these victims were elderly, and therefore unlikely to go online for their account information. One victim lost as much as USD $41,500.
This is one of the many cases of identity theft that have hounded Americans in recent years. According to the Consumer Sentinel Network, 1.7 million of the 3.2 million identity thefts reported in 2019 were fraud-related. 900,000 of these were consumer complaints, and they have reported a loss of over USD $1.9 billion in 2019.
In a survey conducted by WalletHub, Florida is the leading state in identity theft, with the greatest number of cases reported per capita, and the highest fraud complaints per capita.
What are the kinds of identity theft, and how can they be avoided? Read on to find out.
Types of Identity Theft
The top five kinds of identity theft reported in 2019 were:
Credit card fraud, with around 45.7% of total top five cases, and over 240,000 reports.
Miscellaneous identity theft, which includes social media and email fraud, payment account and online shopping fraud, medical services fraud, securities account, and insurance fraud. Over 160,000 such incidents are on record.
Mobile telephone fraud, with over 44,000 reported cases.
Business or personal loan fraud, with over 43,000 reports.
Auto loan or lease fraud, with over 38,000 reports.
Apart from these, another kind of identity theft rampant in the U.S. is tax-related identity theft. The Internal Revenue Service, along with state tax agencies, recently initiated National Tax Security Awareness Week so as to warn tax professionals and taxpayers of scams in the upcoming tax season. The Federal Communications Commission has provided a Smartphone Security Checker to allow taxpayers to review security recommendations for their specific models.
New research also suggests that video game players in the U.S. are at a higher risk of identity theft compared to gamers throughout the rest of the world. 27% of American gamers have reported identity theft, as opposed to only 12% worldwide. This is according to a survey done by security firm Kaspersky.
Warning Signs
Victims of identity theft seldom realize it immediately. Be mindful if you receive:
Debt collection calls that are for accounts not opened by you
Bills that are for items not purchased by you
Denials for loans you applied for
Potential victims of identity theft are more likely to be seniors and children. Identity theft of a child can go undetected for years. Victims might find out only in adulthood while applying for loans. Seniors are at risk, as they share their personal data with caregivers and doctors fairly often.
What is Synthetic Identity Fraud?
Among the fastest-growing financial frauds in the U.S. is synthetic identity fraud. It has become a growing concern for U.S. regulators, and banks are struggling to tackle this innovative technique that combines an individual's real data with fictitious data. Real information can be an authentic Social Security number, and it can be combined with fictitious information such as a false address or name.
While estimates vary on the scale of the fraud, almost all show a worrying trend. An analysis by Auriemma Group suggests that synthetic identity fraud has led to a loss of USD $6 billion for U.S. lenders.
Regulators have suggested greater collaborations amongst themselves, technology solution providers, and banks to effectively tackle this problem.
Preventing Identity Theft
The following are some tips that you can keep in mind to prevent identity theft:
Unless absolutely necessary, don't reveal your Social Security Number.
Don't share your personal information, such as bank account number or birthdate simply because someone has requested it.
Ensure that your mail is collected every day.
Be mindful of your billing cycles, and whether your financial statements or bills are late.
Update your firewall settings if you are on a public Wi-Fi network. If possible, use a VPN.
Review your bank account and credit card statements frequently.
Use security software on your mobile phone and computer.
Beware of phishing scams and avoid opening attachments or links in suspicious emails.
Try to only shop at websites wherein the address begins with "https," "s" being for a secure communication network.
Backup your files on mobile phones and computers, such as on a cloud service.
A Password-Less Future?
As per industry experts, there are a lot of vulnerabilities associated with passwords. According to a study, 81% of hacking breaches happened due to weak or stolen passwords.
A password-less system of authentication would greatly reduce user identity theft by cyber attackers, as there would be no credentials to hack. A few alternatives to passwords that might dominate in the future are:
Biometric authentication
Single sign-on, to eliminate the need to maintain multiple passwords
Federated identity
Hardware and software tokens including Smart Cards, SafeWord or RSA SecurID tokens
With growing research, newer ways to tackle identity theft will be discovered. In the meantime, keep yourself updated, and follow the abovementioned tips to stay safe.
We are sorry that this post was not useful for you!
Let us improve this post!
Tell us how we can improve this post?