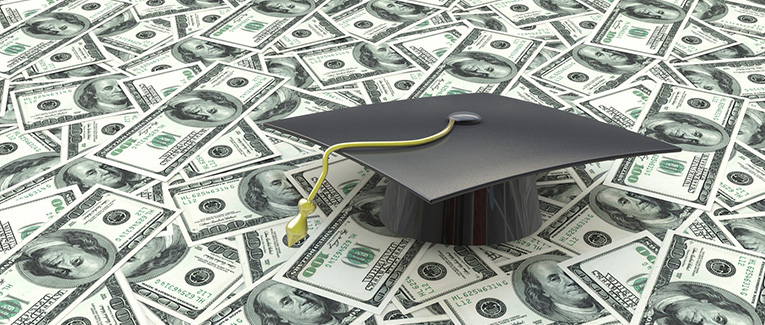 If you have chosen to study in the U.S. for the Fall Semester, be assured that you have made a great decision. The U.S. has unlimited learning opportunities for international students. Nevertheless, there are factors that you need to consider. The primary concern for international students is financing.
Unfortunately, education in the U.S. is not inexpensive. Most students scour the internet for resources to finance their studies. Luckily, there are now a wide variety of financial aid options for international students that you can take advantage of.
Your first option should be scholarships and grants. The simple advantage of receiving a scholarship or a grant is that you need not pay it back. Student loans, on the other hand, must be paid back with interest.
There are a lot of costs that pile up on international students. If you don't have student health insurance, healthcare can be a big financial burden. Rent, transportation, and food are enough expenditure as it is. That is why you should be very careful when choosing your student loan lender.
Interest rates vary greatly for different lenders. Moreover, amenities like stipends also differ from lender to lender.
Before going through suitable student loan programs, you must know the following facts:
International students have fewer student loan options than U.S. citizens.
Federal student loans are almost always unavailable to international borrowers. You will most likely only find private lenders willing to offer you loans.
Most private banks require international borrowers to have a cosigner. A cosigner is usually a family member or a close friend who pledges to pay back the loan if you are unable to.
A cosigner must have been living in the U.S. for at least two years, and must either be a U.S. citizen or resident.
The cosigner should have a good credit score.
You will incur higher interest rates if you attempt to secure a loan without a cosigner.
The Best International Student Loan Options for the Fall Semester
MPOWER Private Student Loan
This private loan proves to be especially advantageous to Deferred Action for Childhood Arrivals (DACA) students. MPOWER offers loans without the requirement for a cosigner. Moreover, the borrower is also provided with a student loan advisor to assist them with their payments.
MPOWER requires interest-only payments while in school, as well as during the grace period. Student loan payments while in school tend to get burdensome for students.
Fixed APR – 7.52 – 14.98%
Ascent Student Loan
To be eligible for the Ascent Student Loan, you must have an eligible cosigner with a good credit history. The loan is also available to DACA students.
The Ascent Student Loan is an attractive option for international students as it offers exciting rewards. Students can receive 1% cashback, scholarship giveaways, and up to $525 for referring a friend.
You are required to repay the interest during your school years, but the net payments do not begin until nine months after you graduate.
Fixed APR – 3.38 – 13.72%
Discover Student Loan
Discover Student Loans are a popular option among international students. They have relatively lower interest rates, as well as zero application, origination, or late fees. Additionally, they give cash rewards if you maintain good grades.
If you enroll yourself for automatic repayments, you will also receive a rate reduction of 0.25%. Discover Student Loan workers maintain a reputation of being extremely helpful and easy to communicate with.
Fixed APR – 4.59 – 12.99%
Sallie Mae Student Loan
Sallie Mae Student Loans are uniquely tailored to each specific program, and they tend to offer attractive interest rates.
Sallie Mae Student Loans have no origination or prepayment penalty fees. Moreover, they have multiple repayment options. They are rather flexible in that arena, and allow students to participate in the schedule of repayment.
Fixed APR – 4.25 – 12.59%
Federal Loan Eligibility Criteria
Typically, only citizens of the U.S. are eligible for federal student loans. International students must be eligible non-citizens in order to apply for a federal loan.
Eligible non-citizens include:
Natives of American Samoa
Natives of Swain Island
Parolees
Residents with a Green Card
Residents who have been granted refugee or asylum status by U.S. Citizenship and Immigration Services
Those who have a Cuban-Haitian Entrant
Those who have a Conditional Entrant (issued before April 1, 1980)
Those with T nonimmigrant status
Those whose parents hold a T nonimmigrant status
Battered-immigrant qualified aliens
Children of Battered-immigrant qualified aliens
To apply for a federal student loan, you must fill out the Free Application for Federal Student Aid (FAFSA). The FAFSA is an extremely beneficial document concerning financial aid. Filling out the FAFSA increases your chances of obtaining federal scholarships and grants.
FAFSA is an official document that students use to apply for financial assistance in the U.S. It is also used by the government, private universities, and student loan organizations to obtain information.
Federal loans have a big advantage to them, as they offer lower interest rates in comparison to private student loan programs. Their repayment options often take into account the student's income and have debt forgiveness programs.
The search for the perfect student loan is complicated. Nevertheless, you must remember that there are plenty of attractive options out there. You must compare interest rates and read student reviews before you make your choice.
As long as you have your student health insurance plan and a student loan in place, you will have smooth sailing in the U.S.
We are sorry that this post was not useful for you!
Let us improve this post!
Tell us how we can improve this post?