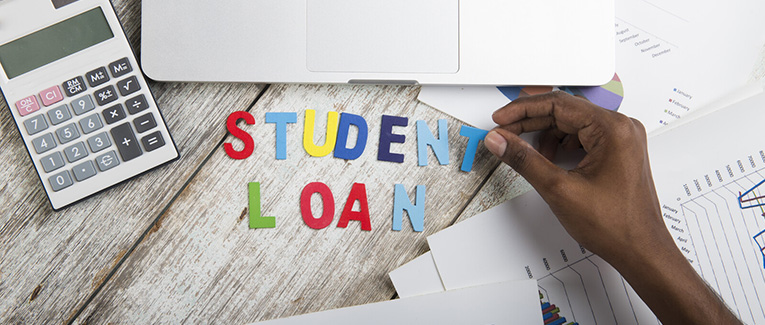 U.S. citizens apply for federal student loans in order to help pay for school expenses such as tuition. Unfortunately, international students aren't eligible for federal loans. However, international student loans are designed specifically for international students studying in the U.S. who aren't citizens or permanent residents of the country.
Who's Eligible for International Student Loans?
International students who aren't U.S. citizens or permanent residents can apply for these loans. You should be studying at a recognized and affiliated U.S. college or university to apply for the loan.
How Do International Student Loans Work and How Do I Apply for them?
To apply for an international student loan, you will need a cosigner. This is someone who signs the loan documents with you, so that you'll be able to secure loans with better terms and lower interest rates. Fill out the loan application and send it for approval to the lender.
Once your loan application has been reviewed and approved, you can use the funds to pay for university-related expenses. Note that the funds will be sent directly to your college or university. The process could take about two weeks. Your institution will first process all mandatory payments like your tuition fees and boarding costs, and then they will transfer the rest of the funds to your account. Get in touch with the Financial Aid Department of your school to learn more about the process.
Who Is a Cosigner?
A cosigner is a U.S. citizen or permanent resident who's legally obligated to pay the loan if you fail to do so. A cosigner can be a relative or friend who has lived in the U.S. for at least two years.
Make sure your cosigner has a steady income and a stable job. These are necessary for establishing a good credit history. Your lender might evaluate how long your cosigner has lived at their current address, or how long they've worked at their current job.
Your lender will also look for your cosigner's ability to pay the loan. For this, the lender will check your cosigner's credit score.
What's Credit Score?
A credit score is a three-digit number between 300 and 850. It indicates your creditworthiness. In simple terms, it shows your ability to pay back a loan to a lender.
A credit score above 700 or above is generally considered good.
A credit score is determined by a person's credit history, payment history, level of debt or number of open accounts.
If your cosigner has a good credit score, this will increase your likelihood of getting an international student loan. The higher the credit score, the more likely you will be to receive a loan with a low-interest rate.
With a low credit score, you might have to pay a deposit to borrow money. So, make sure you chose a cosigner with a credit score above 700.
What If I Don't Have a Cosigner?
It can be a bit tricky for an international student to find a creditworthy cosigner, as the cosigner needs to be a U.S. citizen or a permanent resident who has lived in the country for at least two years. If you are unable to find a cosigner from your family or extended family members in the U.S., you can always opt for no-cosigner loans.
For a no-cosigner loan, your lender will evaluate your academic success and career path. They might also take into account other factors such as your home country, and the expected date of your graduation.
What Can International Student Loans Be Used For?
International loans can be used to pay for all kinds of education-related expenses. You can use the funds to pay for your tuition, boarding, books and supplies, or even transportation costs. The cost for purchasing bus passes and standard meal plans can be covered by international student loans as well.
The cost of utilities can also be covered with these loans in case you decide to live off-campus.
What's the Maximum Amount I Can Apply for?
You should apply for an amount that will cover the abovementioned expenses.
To calculate the amount, you can make a detailed list of all education-related expenses that you might incur while studying in the U.S. Make sure you consult the Financial Aid Department of your college or university. They will be able to help you determine the maximum amount that you'll need to borrow.
Keep in mind that if you're receiving a scholarship or grant, you should subtract that amount from expenses that you calculated before.
Keep this simple formula in mind and use it when you calculate the maximum loan amount:
Maximum loan amount = Total cost of education – financial aid received.
How Much Will I Pay Back and When?
Repayment of the loan depends on the loan option and terms that you selected while borrowing the money. The interest rate on the loan will determine the amount that you need to pay back to your lender.
Interest is an additional fee that is added to the total amount that you borrowed. Keep in mind that interest rates aren't the same for everyone. They are determined by the creditworthiness of the borrower and the repayment plan selected.
You should select a repayment plan that suits you the best. The repayment options available to you are:
Standard Repayment: Pay a fixed amount every month for a period of 10 years. The period of payment can be shorter than 10 years depending on the amount you borrowed.
Extended Repayment: The payment is similar to that of the Standard Repayment plan. But here you can lengthen the period to more than 10 years. Again, keep in mind that the period of repayment will depend on the amount you borrowed. And you'll need to pay more interest on the amount too.
Graduated Repayment: In this plan, the repayment starts initially with a low amount. It then increases gradually until you pay the loan along with interest.
Income-Based Repayment: You can also select to start repaying your loan after you've graduated. This type of repayment plan begins after you've secured a job after graduation. But the interest rates will rise significantly too.
How Do I Find a Lender for My International Student Loan?
With the help of the internet, you can now compare the loan terms of hundreds of lenders online. You will find several international student loan comparison tools on the internet. Just enter the name of your college or university and the amount that you need to borrow, and you'll get details of the applicable lenders.
Compare the plans and repayment policies of the available lenders, and choose the one that best suits your needs.
We are sorry that this post was not useful for you!
Let us improve this post!
Tell us how we can improve this post?