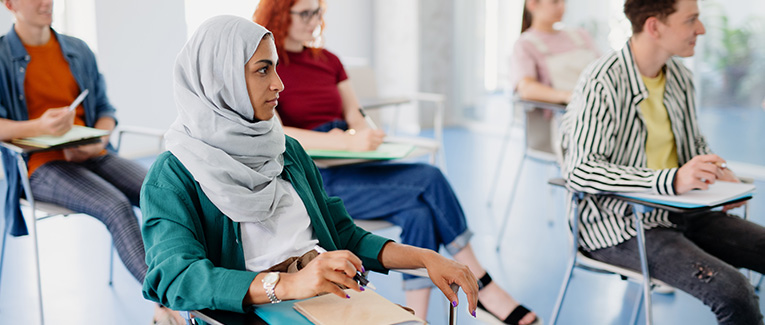 In the United States, the first year of undergraduate studies is known as the freshman year. It may be one of the most exciting times of your life. As a young adult, you can enjoy your first rush of independence. However, along with this excitement comes responsibilities; a fact many freshman students can forget.
Surviving your first year in college can be challenging, especially when you are in a foreign country. But it is not rocket science either. Unfamiliar social norms, faux pas, and awkward conversations are all part of the process. In order to make the transition to university life easier, here is some valuable advice to keep in mind.
Top Tips for Incoming Freshmen
Get the Essentials
Create a bank account – Having a U.S. bank account will make it a lot easier for you to transfer and withdraw money when you need it. Look for banks with branches and ATMs near your college campus. Also, you will want to have an account with a low/no minimum balance requirement. If possible, apply for a credit card. This will help you establish a good financial footprint that you can rely on to apply for loans, or get an apartment.
Buy a cellphone – In the United States, there are both prepaid and contract-based cellphones. Generally, prepaid phones are charged monthly and cost more than contract phones. You will need to have a social security number or a credit score to purchase a contract phone. In case you wish to use your native device, you can opt for campusSIMS, which an affordable option for international students.
Get insurance – Student insurance is mandatory for all international students applying to U.S. colleges. Most colleges mandate a certain minimum level of insurance for international students. It's better to compare plans that are relevant for your university of choice before buying. You will find international student insurance plans listed for all major U.S. colleges and universities on Insubuy. You can also compare plans and purchase online, right from the website.
Attend Your Orientation
Orientation programs are generally held around the first week of your academic semester. There may be different orientation programs tackling different topics related to your field of study, offering campus tours, or providing information about extracurricular activities. Orientation can provide invaluable information about campus facilities, course structures, community events, and social clubs. Orientation programs are one of the fastest ways to familiarize yourself with your new surroundings.
Make Friends and Network
It's normal to feel shy and awkward during the first few weeks of your freshman year. However, it's important to remember that most other students feel the same way. Your freshman year is an ideal time to network and create friendships that could last for years. Most students will share the same core subjects their freshman year, so it's easier to get to know your classmates than in subsequent years. The connections you build in your freshman year can greatly benefit your professional life later on, especially if you plan to settle in the United States.
Attend Classes Regularly
The excitement of your freshman year can make it easy to slip in your academic pursuits. You may be tempted by activities that keep you out late at night and cause you to miss classes the next morning. Avoid doing this at all costs. Your classes will provide vital information on exam dates, project submissions, and credit requirements. You may find it more difficult to get one-on-one coaching or extra help with your studies in the U.S. Missing even one class can make it harder to catch up on the next.
Get to Know the Faculty
Your school's professors and academic advisors are your go-to guides for scholastic aspirations. They can help you access to best resources the school has to offer, and provide assistance in meeting your academic goals. They can also help you manage your schedule, and choose extra courses if needed. Don't hesitate to reach out to your professors regularly, and meet with your academic advisors at least once per semester.
Create a Smart Schedule
An important key to success is to stick to a schedule that makes the most of your time. Schedule the early morning classes that many students avoid to help make your day productive, and give you more time to rest in the evening. Also, consider keeping your Mondays through Thursdays busier than your Fridays and weekends. This can help make weeks feel shorter, and allow you to start the week feeling refreshed.
Study Effectively
Create a plan for studying and stick to it. Choose a good area with minimal distractions in which to study and complete assignments. This could be your dorm, the library, or a peaceful nook on campus. Create a study schedule and stick to it every day. This way, you'll always leave time in your day to get enough studying done.
Get Involved in Community Events
Your college will likely have different clubs for extracurricular and community-based events. You can choose to join a club based on your academic interests, your hobbies, or even your political ideals. Your participation in social clubs will help improve your communication skills, and add value to your resume. Plus, they are a perfect place to network.
Don't Forget to Relax
Your freshman year doesn't have to be that tough. The first year of college is an exciting time. While academics should of course be your first priority, it's important to remember to relax and have fun from time to time. Take part in events, meet new friends, and take time to explore the campus, and the city or town you're in. The important thing is to balance your priorities between school, and enjoying the experience. Doing this can help position you for success.
We are sorry that this post was not useful for you!
Let us improve this post!
Tell us how we can improve this post?