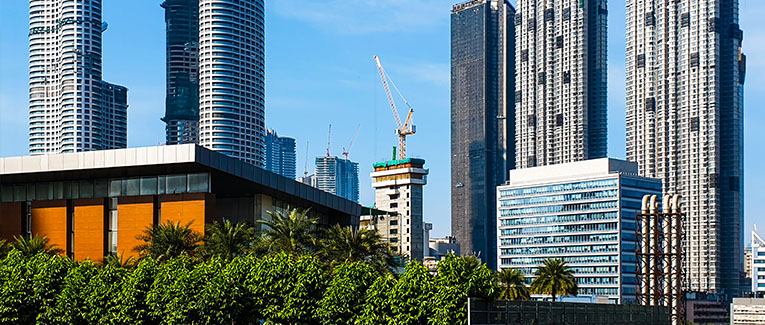 For an NRI looking to invest in India, shares, mutual funds, gilt-edged securities, and apartments are the obvious avenues.
The one that is yet untapped is commercial real estate. Since RERA legislation was brought in, investment in this arena has grown considerably. As the economy continues to reach new highs, the demand for office and shopping space does not show any sign of slowing down.
A newcomer might be scared to invest in this sector, but there is no cause for it. A few simple tips can ensure that you receive an excellent return on your investment.
Tips to Buy Commercial Real Estate in India
1. Understand the Market
Before you sign the sale agreement, take some time to research the dynamics of the local market. The demand for commercial real estate varies between different cities. It is influenced by external factors such as local economy, political climate, proximity to infrastructure such as airports, metro railways stations, etc. Research about investor returns in Pune will not hold true for Gurgaon or Bangalore.
It is better to invest in a location that has the potential to become a popular destination in the next few years rather than in an established business district. If you get in on the ground floor, you stand to make 5X your investment over the next decade. But it's research that matters most to find such potential.
2. Construction Quality
Commercial property has to be attractive and provide amenities such as covered car parking, food court, CCTV surveillance, open spaces, frontage along the main road, etc. The design of the building and the interiors have to be satisfactory. Most offices prefer a pleasant lobby or atrium with a concierge, high ceilings, and a nice view of the surrounding area.
An ugly concrete bunker made with shoddy materials is unlikely to find renters. Be a discerning customer and invest only if you feel satisfied with the property.
3. Due Diligence
RERA has made it easier, but you have to be prepared to put in some effort. Since commercial properties require larger plots, it is important to be watchful about ownership. Most developers club together land bought from several landowners. Others prefer to convert old factories into shopping malls. In each case, there may be disgruntled owners who have legal proceedings pending. It is relatively easy to employ a lawyer to perform a property search for outstanding disputes.
4. Plan For Delay
It takes time to complete the development of a commercial property. Unlike apartment buildings, the gestation period of a project is long and may take several years. That is why it is important to have a long-time horizon when investing in commercial property. It is not as liquid as equity or gold. The returns are, however, assured in the longer run.
Why Is Commercial Real Estate an Attractive Value Proposition?
The real estate market has been an alternative avenue of investment for at least a decade. As the residential property segment has somewhat stagnated, there is renewed interest in this sector.
Source of income
If you are looking for a steady 8-10% income on your investment, commercial property is a good option. The rentals in major Indian cities are quite attractively valued. There is a slump from time to time, but renters can't always choose to leave since they invest quite a large amount in décor and advertising.
Scope for appreciation
If the location is suitable, the appreciation is quicker than for residential real estate. A commercial property requires large acreage, and that is hard to come by. There is a limited supply of prime land. Of course, you have to scout for potential and wait for some years, but it's well worth it.
Diversification
Many NRIs are already invested in equity, bonds, and apartments. They want some diversification and hedging away from the principal asset classes. Commercial real estate provides exactly that. It is a tangible asset, and the valuation is easy to find from market reports.
Is There a Downside at All?
In all fairness, we have to mention that some locations have an oversupply. There are some estimates that only half of the hundred-odd shopping malls in the Delhi NCR region are profitable.
That is why our advice is to locate future potential, rather than invest in what is already a prized shopping and business district.
The other factor is the presence of international players with billions to spare. The most well-known outfit is Blackstone, the biggest landlord in India, followed by Brookfield and Capitaland. They have so far been extremely bullish about India, but no one knows the exact long-term effects. If one of them were to go bankrupt and be forced to liquidate holdings quickly, there would be a huge surplus in the market. Of course, such uncertainties are present in every sector and are always factored in when determining rent and outlay.
We are sorry that this post was not useful for you!
Let us improve this post!
Tell us how we can improve this post?