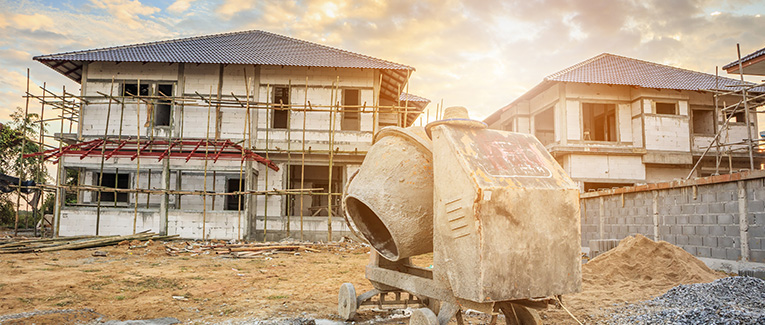 When you're planning to buy property in India, hesitations are natural. Should you buy a ready-to-move-in property, or one that's under construction?
Both options have certain advantages. Investing in an under-construction property ensures that you would pay less than you would for a finished property. If you don't need to move into the property immediately, this proposition is lucrative.
Most real estate companies in India launch residential projects pan-India regularly. These real estate companies showcase under-construction properties and invite interested parties to book the flats and penthouses in these properties.
The under-construction properties are available at a lower cost than the ones ready to move into. You also have the freedom to choose the size of the property, and you can ask for customizations here and there that wouldn't be possible for a ready-to-move-in flat.
Let's take a look at some of the benefits that you would enjoy in the process of buying an under-construction flat/property in India.
Benefits of buying an under-construction property
Convenience of Payment Over a Duration
When you buy an under-construction property, the builder won't breathe down your neck for the entire payment. You can make the payment in phases. The down payment amount will also be lower than it would be for a finished property.
Better Value on Your Spending
A property under construction in a particular location would always cost less than a complete one in the same location. And you have more choices if you opt for under-construction projects. Yes, you would need to wait for the completion. But as per the Real Estate Regulatory Authority (RERA) regulations, the developers would have to compensate you for any delay on their part in the final delivery.
Simply put, your investment in the property grows in value over time as the project nears completion.
The lure of offers and discounts
A property that has already reached the completion stage would offer fewer and smaller discounts than an under-construction one. If you plan to move into the completed property, you would have to pay as per the market rate. But developers offer an array of attractive schemes on under-construction properties to lure buyers.
We are sorry that this post was not useful for you!
Let us improve this post!
Tell us how we can improve this post?