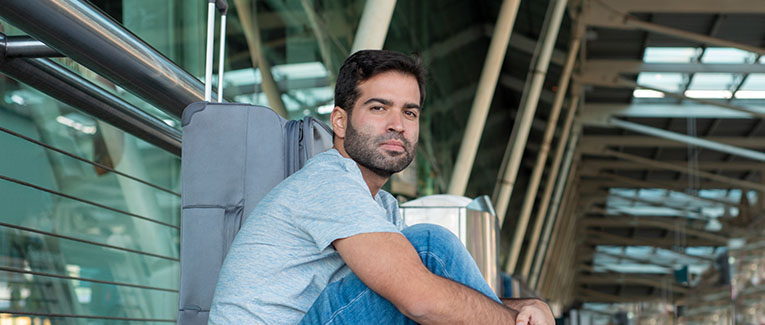 Millions of people visit the United States every year. Many people ask the question, "Is it worth buying travel insurance when traveling to the USA?" Absolutely, yes, it is worth it. The United States provides the highest quality healthcare in the world; however, it is also the most expensive in the world. Navigating healthcare in the U.S. can also be very complicated and potentially confusing. Before you or your visitors arrive, it will help to gain a better understanding of the differences in healthcare for the United States.
Healthcare in Home Country
Receiving healthcare in many countries is reasonably straightforward. If you are sick, you can simply visit any doctor whenever you want. Appointments are not needed unless you are visiting a highly trained specialist. The doctors' fees are very reasonable and many doctors are readily available. In many parts of the world, if you are sick and don't want to leave your home to go to the doctor, they will make a home visit for a small fee.
Even getting diagnostic tests and blood work screening is simple and very affordable. Of course, most people don't need diagnosis or treatment for serious situations such as hospitalization or surgery on a regular basis. However, if it happens, people who are doing well enough financially to visit the USA are certainly capable of paying medical expenses at home out of pocket, as the expenses in their home country are not as high. For these reasons, many people simply don't think about buying travel insurance when visiting the United States.
However, the situation in the U.S. is completely different.
Why do you need Travel Insurance?
Some people feel that USA travel insurance is an unnecessary expense because nothing is going to happen to them or their visiting relatives. They think that they are already spending so much money on the airline ticket and that it is not worth spending any extra money on travel insurance for the USA, which can sometimes be as much money as the air tickets or even more.
While unexpected conditions like accidents and sicknesses requiring medical intervention do not happen to everyone, on every trip to the U.S., it may happen to you or someone you are responsible for at some time. Therefore, it is the best to plan ahead and prepare for the worst by purchasing travel insurance for protection.
In the U.S., visiting a doctor for a minor ailment is not as simple as it would be in your home country. To see a doctor, you will have to take an appointment, which may take a few days. For more serious conditions, a visit to the emergency room may cost you several thousands of dollars. God forbid you were to get into a serious accident, the cost of healthcare could run into tens of thousands of dollars, or even hundreds of thousands of dollars.
Without proper travel medical insurance, the hospitals in the U.S. may only provide you an initial stabilizing treatment in an emergency but they are not required to treat you completely. Unless you can show that you have adequate travel insurance or proof of financial responsibility, they would not treat you.
What Does Travel Insurance Cover?
Travel insurance for USA will generally cover any new medical conditions, injuries, accidents, or illnesses, that may occur after the effective date of the policy. Additionally, many travel insurance plans for the USA would also cover acute onset of pre-existing conditions, which is an unexpected emergency occurring all of sudden without any prior warning or symptoms. For this you would need to have treatment within the next 24 hours. Such coverage is especially helpful for elderly relatives that may be suffering from various pre-existing conditions.
In addition to medical conditions due to sickness or an accident, travel insurance for visiting the USA would generally also provide coverage for trip interruption, loss of checked luggage, Accidental Death & Dismemberment (AD&D), injury to sound and natural teeth in an accident, emergency medical evacuation, repatriation of remains and more.
Where to purchase travel insurance from?
There are many places where you can purchase travel insurance for the USA. While you can purchase it from your home country or from the U.S., it is always advisable to purchase from a U.S. based company as it would be easier to deal with your policy and any claims filed during your trip. In addition, you would receive cashless billing within the PPO network included in many products.
Be sure to avoid purchasing travel insurance from travel agents as they generally have no knowledge or expertise in dealing with the complexities of the U.S. healthcare system.
We recommend that you purchase USA travel insurance from a specialized and neutral broker such as Insubuy. On insubuy.com, you can get instant quotes from multiple products, compare them side by side and make an instant purchase online. For any professional help, you can call them at toll-free (866) INSUBUY or at +1 (972) 985-4400 to speak to a U.S. based licensed insurance agent, five days a week. There is no difference in price anywhere for the same insurance plan and just in case you run into any legitimate claims issues, Insubuy's Claim Resolution Department would help you get your claim approved. They have a record of 100% of legitimate claims getting approved soon after they were contacted for help. 
We are sorry that this post was not useful for you!
Let us improve this post!
Tell us how we can improve this post?