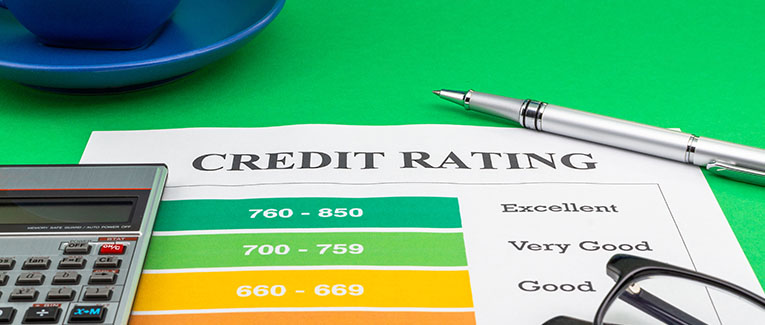 You are very close to securing admission at the college you always wanted to join. But, as we all know, college education in the U.S. is expensive. At any four-year institution, you can expect to pay upwards of $20,000 per year.
You are running short of the necessary funds to pay for the fees yourself, so you decide to apply for a loan, as over 70% of students do. In this context, you keep on hearing about the term "credit score." What exactly is this score?
Credit Score
Whenever you take a loan and its repayment starts, a number or score is assigned to you. This is done on the basis of your repayment pattern. The number is between 300 and 850. The more on-time your repayment is, the higher is your score. Even for rent payments, you can have a credit score against your name.
Applying for a Student Loan
It is necessary to get your credit score before you decide to apply for a student loan. There are credit rating agencies like TransUnion and Equifax that can find out the score for you for a fee. Your bank can also provide you with your current credit score.
Do All Types of Loans Need You to Have a Credit Score?
As a student, you can apply for two categories of loans in the U.S. They are
A) Federal Student Loans, and
B) Private Loans.
Federal Student Loans
This is an option most students use. For a federal direct undergraduate loan, you don't need a credit history. The government realizes that most of the students will not have an established credit history, so it waives off this condition. You don't even require a co-signer.
However, you need to fulfill certain eligibility requirements for this loan. You would need to be a citizen of the country, and the program that you are enrolling in has to be approved.
Your family's financial condition also has a role to play in fixing the amount of the loan. You would have to submit a FAFSA (Free Application for Federal Student Aid) application to get this loan.
Private Loans
Sometimes, Federal Student Loans might not suffice, or you might not be eligible. In this case, you would need to apply for a private loan. Non-government finance companies provide these loans, but the credit score of the applicant plays an important role in determining the loan eligibility. A credit score of close to 700 is considered to be suitable by these lenders.
So, what happens if you don't have a credit history? Does that disqualify you from applying for a private loan?
The answer is, no. You can still apply for a private loan, but you would need to have a cosigner with you. This person would need to have a stable source of income, and also good credit history. This person becomes a guarantor for your loan. If you default on the repayment, the cosigner is liable to repay the dues to the lending company.
If your co-signer has a very good credit score, then you might enjoy an interest rate that is as low as a federal loan. But a private loan doesn't come with federal student loan features like income-driven repayment plans and loan forgiveness.
What Other Parameters Are Considered Apart From Credit Score?
A credit score alone might not fetch you the loan that you are targeting. While a good score adds to the credibility of the applicant, lender organizations consider a few other parameters while processing the loan application.
Income Level of the Applicant
The organization will pay a lot of attention to this parameter. As a student applicant, though, you might not have a high income to disclose in your application. In fact, your objective of joining the college program is to equip yourself with the skills to get a job that pays well. However, the income that you are going to earn later will not be considered today.
But, all is not lost. Even if you are earning a small income from a part-time job, go ahead and mention that in your application. The lender will compare your debt to your income. If your debt-to-income ratio is low, you can expect a favorable rate of interest.
But, if the ratio is on the higher side, the interest rates would be high as well. In such a situation, you might consider getting a cosigner on board to see your application through.
The Program in Which You Have Enrolled
There is a caveat as far as loan eligibility is concerned. The lending institution might not provide a loan in the case that you are not attending a four-year university. So, approach the lender organization and confirm whether the college or program that you have chosen meets their eligibility criteria.
Often, lender organizations disburse the funds directly to the college. This is to ensure that the applicant is using the funds for educational purposes only.
Additional Requirements
Most, if not all, lender organizations will require you to be at least 18 years old to take out a student loan. You will also need a high school diploma or an equivalent. The borrower would also need to be a U.S. citizen. In the case that you are not a U.S. citizen, you will be required to use a co-signer when applying for loans.
To conclude, the credit score is an important determinant of your loan eligibility, but that alone might not be enough. So, keep the other parameters in mind. Contact the lending organizations and have a detailed discussion with their representatives regarding the eligibility criteria and exceptions, if any, that they might consider. That way, you would not have any doubts regarding the acceptability of your loan application.
We are sorry that this post was not useful for you!
Let us improve this post!
Tell us how we can improve this post?