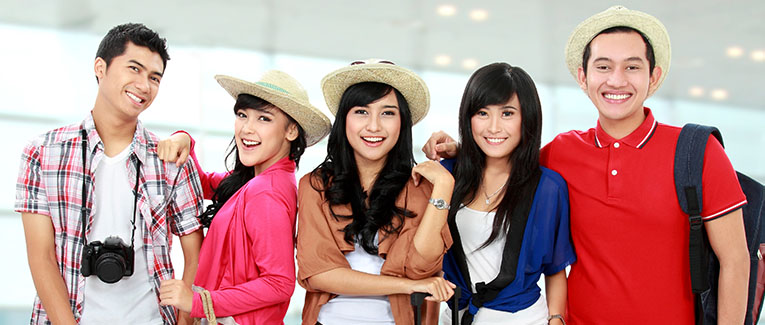 All J1 and J2 visa holders are required to carry sufficient medical insurance which meets the minimum J1 and J2 health insurance requirements set by the U.S. Department of State.
What is a J1 Visa?
A J1 visa is a non-immigrant visa in the U.S. that allows exchange visitors and students to come to the U.S. to participate in work and study-based exchange programs. Spouses and dependent children under the age of 21 years are given a J2 visa.
The Exchange Visitor program fosters global understanding through educational and cultural exchanges of opportunities that would generally be unavailable in one's home country. All exchange visitors are expected to return to their home country upon completion of their program in order to share their exchange experiences.
J Visa Health Insurance Requirements
As mandated by the U.S. Department of State, effective May 15, 2015, all J visa holders, J1 visa and J2 visa, are mandated to carry health insurance that meets the following requirements at minimum:
Medical benefits of at least $100,000 per incident (accident or sickness)
Emergency medical evacuation coverage of $50,000
Repatriation of remains coverage of $25,000
A deductible not to exceed $500 per incident (accident or sickness)
A policy underwritten by an insurance company with:

An A.M. Best rating of "A-" or above;
A McGraw Hill Financial/Standard & Poor's Claims paying Ability rating of "A-" or above;
A Weiss Research, Inc. rating of "B+" or above;
A Fitch Ratings, Inc. rating of "A-" or above;
A Moody's Investor Services rating of "A3" or above.
You are required to carry the compliant health insurance for the entire duration of your program in the U.S.
J Visa Insurance Choices
Many sponsoring organizations provide compliant J visa health insurance to both the participant and their dependents. Some sponsoring organizations allow only the J1 visa holder to be covered under their J1 visa health insurance, and ask that the J2 visa insurance be purchased from somewhere else. Other sponsoring organizations provide no J visa insurance and advise their exchange visitors and students to purchase it from anywhere they like.
Keep these points in mind when you are considering your options:
Even though the U.S. Department of State mandates the minimum requirements of health insurance for J visa, many sponsoring institutions mandate additional requirements on top of that.
Check with your sponsoring organization to find out if they provide health insurance to J1 visa holders, J2 visa holders or both.
Most sponsoring organizations allow you to purchase J visa health insurance from anywhere you like as long as the coverage meets the minimum requirements from the U.S. State Department and possibly the organization.
Where to Get a J Visa Health Insurance From?
If you are advised that you can purchase from anywhere you like, you can consider purchasing J visa health insurance from Insubuy.
Insubuy has extensive experience in health insurance for exchange visitors and their dependents. They also offer great customer service at any point you need their assistance – before you purchase, during your active policy period, and even if you need help with claims after you've gone back home. On their site, you can get instant quotes from multiple products, compare multiple plans side by side, and even make an instant and easy purchase online. Once you have completed your purchase, you will get the confirmation of coverage instantly by email. It will have the insurance details provided in a letter for your organization or school and you can show them to your sponsoring organization for a waiver to the coverage they offer. This will also prove that you have the minimum coverage required.
When your sponsoring organization has specific requirements and you're not sure what plans meet them, you can send the requirements to Insubuy and they will be able to suggest the most suitable and compliant health insurance for J visa holders. After purchasing the health insurance, Insubuy will also complete your waiver form and send it back to you to give to your organization or school.
If your organization only offers J visa health insurance to J1 visa holders, Insubuy can help your dependents get the minimum coverage required at affordable prices. They have many choices for you and your family, and you can purchase:
a plan only for the J1 visa holder
only for J2 visa holder(s)
both J1 and J2 visa holders on the same plan
These options allow you to purchase coverage as you desire or need.
What does J Visa Health Insurance Cover?
J visa medical insurance plans are generally designed to cover any new medical conditions, injuries, or accidents that may occur after the effective date of the policy. Some of them additionally cover acute onset of pre-existing conditions, complications of pregnancy, and more.
A few J visa health insurance plans also cover maternity, mental health, hazardous sports, and pre-existing conditions, usually after a certain waiting period. You simply shouldn't choose the cheapest health insurance you find. Before you purchase, it is recommended to review the plan benefits and certificate wording carefully to make sure that everything you need or your sponsoring organization requires is indeed included and covered in the health insurance you want to purchase. Your coverage must meet the minimal requirements of both the U.S. Department of State and your sponsoring organization.
Of course, all J visa insurance plans would cover accident and sickness up to the policy maximum, emergency medical evacuation, and repatriation of remains. Some of them would also cover various travel related benefits such as trip interruption, loss of checked luggage, Accidental Death & Dismemberment coverage, political evacuation, and more.

We are sorry that this post was not useful for you!
Let us improve this post!
Tell us how we can improve this post?