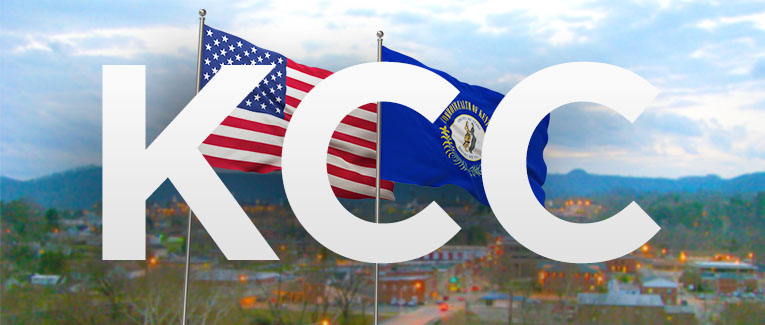 The Kentucky Consular Center was established by the U.S. Department of State (DOS) in the year 2000 to take over administration of the Diversity Visa (DV) Lottery program from the National Visa Center (NVC) located in Portsmouth, NH.
The U.S. Department of State Kentucky Consular Center is located in Williamsburg, Kentucky.

There is only one Kentucky Consular Center (KCC). There are other organizations who use similar names or even domain names, but they are in no way affiliated with the Department of State or the KCC.
There is no fee to enter into the green card lottery.
All entries received from each geographical region will be individually numbered. After the end of the registration period, the computer system managed by the Kentucky Consular Center will randomly select individuals from among all the qualified entries received for each geographical region. All entries received during the registration period will have an equal chance of being selected within each region. Within each region, the first entry randomly selected will be the first case registered; the second entry selected will be the second case registered, and so on.
For visitors, travel, student and other international travel medical insurance.
Visit insubuy.com or call +1 (866) INSUBUY or +1 (972) 985-4400
Winning Notification
The selected individuals will be notified by postal mail the following year between May and July. The notification will contain further instructions and the fees regarding getting an immigrant visa to immigrate to the U.S.

The KCC will continue to process the case until the selected applicants are instructed to appear for a visa interview at a U.S. consular office or until those qualifying to change their status in the U.S. apply at a domestic U.S. Citizenship and Immigration Services (USCIS) office.

No organizations other than the KCC are authorized to send a notification stating that you won. If you receive such communication from anyone other than the KCC, it is a scam or is fraud.

Notifications are never sent by email. However, if you respond to a query by the KCC by email, they may send you followup correspondence by email. However, the initial notification will never be sent by email.
Individuals who are not selected will not be notified. You may submit your entry again the next year. Unsuccessful entries from the previous year are not included in the subsequent year's entries.

U.S. embassies and consulates will not provide a list of successful entrants.
Successful entrants's spouses and unmarried children under the age of 21 may also apply for visas to accompany or follow-to-join the principal applicant.
Time Schedule
In short, the schedule for DV-2023 is:
October 6 to November 9, 2021 – Entry into the DV Lottery
May 8, 2022 through September 30, 2022 – Can check the status online
May 8, 2022 – Notification of winning

November 9 is the absolute deadline for a DV. Both the processing of entries and issuance of diversity visas must be completed by midnight on November 9, both for the primary applicants and their eligible family members. After that date, under no circumstances will any diversity visas be issued if outside the U.S. No adjustment of status can be approved if inside the U.S.. No family members can obtain DVs to follow-to-join the primary applicant in the U.S.

There is no provision to carry over DV benefits into the next year for persons who are selected but do not obtain visas by the end of the deadline.
Over-Selection
Annually there are 50,000 Diversity Visas available. However, it is possible that some of the first 50,000 persons who are selected will not qualify for visas or even pursue their cases to visa issuance. Therefore, more than 50,000 entries (about double, approximately 100,000) will be selected by the KCC to ensure that all of the available Diversity Visas are issued. However, this also means that there will not be a sufficient number of visas for all of those who were initially selected. When the KCC sends the winning notification, they will also provide the person's place on the list. Those who are drawn late in the selection process have a higher chance of not being able to get a diversity visa allotted to them.

KCC will send appointment letters to selected applicants four to six weeks before the scheduled interviews with the U.S. consular officers at overseas U.S. embassies/consulates. Diversity Visas will be issued every month to those applicants who are ready for issuance during that month, provided the visa-number is available.
Selected applicants who wish to receive visas must be prepared to act promptly on their cases.
Once all of the 50,000 Diversity Visas have been issued, the program will end. Therefore, in theory, it is possible that the visa numbers could be finished before the September deadline.
For visitors, travel, student and other international travel medical insurance.
Visit insubuy.com or call +1 (866) INSUBUY or +1 (972) 985-4400
We are sorry that this post was not useful for you!
Let us improve this post!
Tell us how we can improve this post?