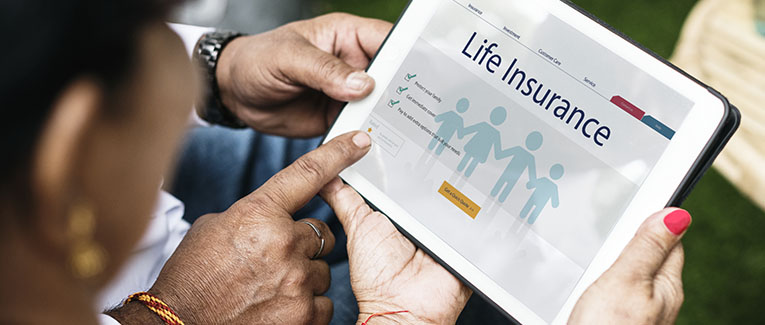 Life insurance is very important in the U.S. It is essential for your family, especially if you're a non-U.S. citizen. Life is unpredictable. When you move to the U.S., you're always worried about your family. Who will take care of them if you're not there? It's sad, but it's a reality you have to face. It's an event that could affect the well-being of your family and loved ones.
Having life insurance in the U.S. can be beneficial for you and your family. It provides coverage for unfortunate events that might occur while you're in the U.S. Here's all you need to know about life insurance as a non-citizen of the U.S.:
Who is Considered a Non-U.S. Resident for Insurance Purposes?
Life insurance companies have a specific definition for who they consider to be "non-residents". For life insurance, people in the following categories are considered non-U.S. residents:
Someone who doesn't declare permanent, full-time U.S. residence.
Someone who spends more than six months outside of the U.S. in a financial year. The applicant can also maintain dual residencies in another country and the U.S.
Someone who is an immigrant from a foreign country and is residing in the U.S. with the intent to stay, but who does not yet have a Green Card and has been in the U.S. for less than a year.
Someone who visits the U.S. for pleasure or business for a duration of more than three months but maintains a permanent residence outside of the U.S.
What Documents Would You Require for Life Insurance?
Documents proving full name and date of birth (usually a passport or driver's license)
W-8 form (International Taxation Form)
I-94 form (Arrival and Departure Numbers)
Social security number or ITIN (Individual Tax Identification Number), if you have one. You will use it as a form of additional identification.
Copy of your valid passport
Copy of your visa and your A-Number
Medical records, translated into English
State-specific forms that confirm your residency in a state, depending on where you are living or applying from
Any other documents satisfying your financial ties to the U.S. (property deed, financial statements, etc.)
Can Non-Citizens Get Life Insurance Coverage in the U.S.?
Definitely, yes! If you're a non-U.S. citizen, you can get life insurance in the U.S. For this, you need to prove that you have a long-term and valid interest in the U.S. All the prerequisites like applications, phone interviews, and medical examinations need to be completed in the U.S.
If you're a non-citizen and want to be considered for life insurance coverage, you must demonstrate a regular travel pattern to the U.S. You are also required to meet at least one of the following eligibility requirements:
Have ownership in a U.S.-domiciled trust or other legal entities
Be employed by or have ownership in a U.S.-domiciled company or firm
Have an immediate family member(s) residing legally in the U.S.
Own non-liquid or liquid assets in the U.S. (including U.S.-issued credit cards, accounts, properties, or insurance policies)
The applicant's country of residence makes a big difference when applying for life insurance. Not all countries may be considered as eligible for life insurance coverage. Your country may be considered ineligible if:
It has limited or non-existent medical care
It is experiencing an endemic, famine, pandemic, or epidemic disease
It is at war or carries the risk of an uprising, terrorism, or political instability
It is listed on the travel warning list of the U.S. State Department
Which Non-Immigrants Can Buy Life Insurance in the U.S.?
Lawful Permanent Residents
Refugees
Asylees
Cuban/Haitian entrants
Member of a federally recognized Native American tribe
Native Americans born in Canada
Victims of trafficking (including their spouse, siblings, child, or parent)
Individuals with a pending application for a victim of trafficking visa
Battered non-citizens (including their parents, children, and spouse)
Conditional entrant granted entry before 1980
What Types of Visas Can Get Life Insurance in the U.S.?
The following visa types are generally accepted by companies while granting life insurance:
TD and TN: Visas for Mexican and Canadian NAFTA workers
O: Temporary work visas for people with extraordinary achievement or ability
L: Temporary work visas for intracompany transferees
K: Non-immigrant visas for fiancé/e of U.S. citizens
H-1B: Temporary work visas for people in a specialty occupation
E: Employer-sponsored immigrant visa
Can I Get Life Insurance as a Student in the U.S.?
When you're on a temporary visa like a study visa or tourist visa, most insurance companies will not approve coverage. There are a few companies that can be more lenient with student visas and other temporary visas. If you have a Social Security Number and plan on staying in the U.S. for at least 2 years, your chances of getting life insurance as a student are very high.
As a student, you are required to present proof of the following:
Length of your current U.S. stay
Country of origin
Date of birth
The expiration date of the current visa
Future travel plans in the next year
Current U.S. state of residence
What Life Insurance Options Are Available to Non-Citizens?
Just as in other countries, you can take advantage of both permanent and term life insurance options as non-U.S. citizens. Here are the options available to you:
Term Life (TL) insurance that lasts for a specific period or term. If you, unfortunately, pass away within the specified term, your insurance company will pay the benefits to the beneficiary.
Whole Life (WL) insurance lasts for your entire life. It has fixed premiums and accumulates a cash value over time. It is the most comprehensive and permanent coverage that you can get.
Universal Life (UL) insurance trades some of the value growth benefits of WL insurance. This returns more flexible payment plans and a lower price.
Guaranteed Universal Life (GUL) is the simplest permanent life insurance. You get regular payments that are guaranteed to remain the same as long as you pay your premiums.
Indexed Universal Life (IUL) insurance accumulates value over time. This is done by investing in the stock market index that returns most dividends.
We've tried to cover the subject matter in breadth rather than depth. That's on purpose, so you can identify areas where you need more information. We hope this has been useful.
We are sorry that this post was not useful for you!
Let us improve this post!
Tell us how we can improve this post?