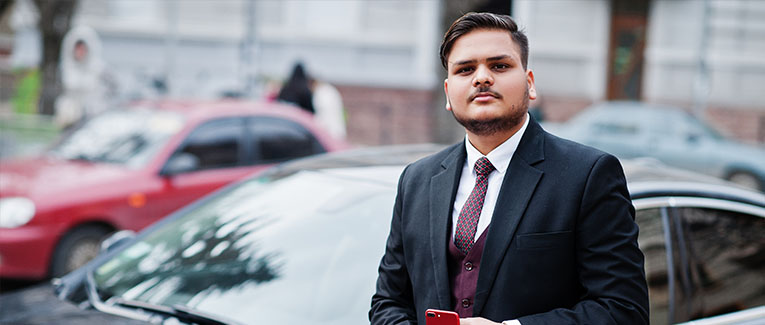 The story is quite old. You are a fresh post-graduate engineer working for telecom in India as a trainee/novice engineer. Your pay barely touches ₹5 lakhs a year.
You apply through Monster, and Amazon shortlists you as a candidate to work for their warehousing division, developing the Kiva robots. Based out of Seattle, your starting pay is a sky-high $80,000 per year—a solidly respectable middle-class income in the U.S.
After a couple of years, you lead a team due to your initiative, and your salary reaches $130,000 per year (with bonuses). You are well on your way to becoming a one-percenter by age 30.
Excellent. We have nothing but encouragement for you. From a humble background at the outskirts of Delhi, you have bootstrapped yourself to financial success.
But did you lose a little bit on the way? Is lifestyle inflation eating up your income? The fancy 88-inch 8K Bang and Olufsen TV that set you back $50,000, or maybe the bright red Corvette you've wanted since you first saw "The Fast and the Furious"—was it a bit too much too quick?
Lifestyle Inflation: Tips to Avoid
Remain grounded

Your expensive tastes are understandable. Since you are from a deprived background, you cannot contain your enthusiasm at seeing new toys and being able to swipe your metallic-finish Chase credit card. It really sounds and looks so much better than the soiled State Bank of Patiala debit card your dad has been using for ages.

But such a lifestyle comes at a steep cost. Easy credit is not easy at all. You will pay back more than the principal in interest unless you pay it back quickly.

Remain faithful to the values that made you what you are. Your parents were judicious about their income, which put you through the best coaching and IIT in India.

To be grounded means to remain centered around core values.
Never keep up with the Joneses

In most Indian households, wealth is not usually shown off. This is the only country where you can find crorepatis who take a bus to their mandi shop.

They can safely buy a small BMW and pay in cash for it. But they choose to travel by auto-rickshaw and bicycle.

We are not asking you to travel to Amazon by bicycle (though that is good for your health), but you cannot try to outspend your colleagues. Your sense of self-worth has to come from your work and beliefs, not your possessions.

Of course, that's not to say that you should be overly stingy in your new lifestyle. By all means, buy a new TV, or an expensive set of headphones, or a car to get you to work and back. But be smart, and do not go overboard. Money saved is money earned.
Why are you there?

You are living in a foreign country to earn a lot of money. Of course, Seattle and San Francisco are in a different league altogether than places like Delhi and Mumbai.

But, you uprooted yourself to seek prosperity.

Most of the northern U.S. is bitterly cold during the winter months. Europe and Canada are worse. The UAE and Kuwait scorch the skin, and the sandstorms there are annoying, to say the least. The discipline in Singapore is nerve-wracking (as is the high cost of living).

Why are you bearing this discomfort instead of sipping Darjeeling tea, eating pakora made by your mother, and watching IPL?

Your own motivation and goals are the best compass you are going to have. Of course, there are some experiences you can only enjoy abroad: NASCAR races, skiing down top-graded slopes, an Alaskan cruise, watching a colossal aircraft carrier such as the Theodore Roosevelt depart, or watching Falcon 9 take off.

But most of these are relatively inexpensive. So, take what you need and leave profligacy aside.
Pay yourself first

Out of your monthly salary, pay yourself first. That means save first, and what is left after saving can be spent. If that means you cannot afford craft beer from Belgium during a night out, so be it.

After all, you are laughing all the way to the bank. Investing 10% of your salary—or $10,000, which is ₹7,40,000—in Indian stocks for a decade would make you a multi-millionaire.

By the age of 40, you would never have to worry about financial insecurity, not have to work unless you want, and be free to do whatever you like—even commence a startup or set up an NGO.

That kind of freedom is true wealth, and that is the reason why you studied calculus for hours when you were 17 and became an NRI at 24.
Further …
There is a bad name attached to being scrupulous with wealth. This is mostly a creation of mass/social media and advertising. Many abroad look down on those with flagship Android devices because only an iPhone announces that you are hip.
Don't fall in line with that view. Make the most of your dollar. Do not scrimp, but think before you make significant investments in frivolous items like cars or clothes.
We are sorry that this post was not useful for you!
Let us improve this post!
Tell us how we can improve this post?