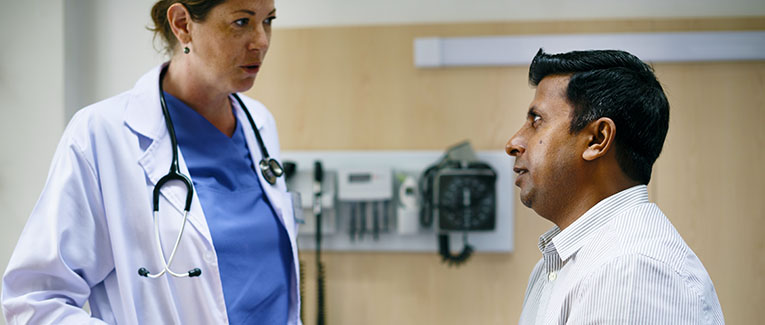 If you're living in New York, your average cost of living can be four times of what you spend in Mumbai. Expenses are naturally quite high in the US, whether it's living or well-being. This includes the cost of hospitalization, medicines, and medical equipment too. The cost of treatment and medical procedures can be quite expensive in the US. Hence, be ready for a financial loss if you or your family aren't insured.
We are always worried about our elderly parents and their health. Especially when they're traveling to the US as a non-immigrant. It's only natural to want the best treatment and medical care for them when they're away from home. We look at an amazing program started for the elderly by the US government- Medicare.
What is Medicare?
Medicare is a health insurance program that provides health coverage to people who are 65 years or older. The services also extend to people who are below 65 years of age but are living with disability. Medicare consists of four essential parts:
Part A (hospital insurance)
Part B (medical insurance)
Part C (Medicare advantage)
Part D (Medicare prescription drug coverage)
Part A will provide coverage for surgeries and hospitalization.
Part B provides outpatient benefits for visiting a doctor, laboratory, or undergoing X-ray procedures. Part C of Medicare is offered privately for people who're not able to qualify for public Medicare. Part D will provide coverage for prescription drugs and other regulated drugs. Overall, the Medicare system provides coverage for these essential medical services outlined in the ACA (Affordable Care Act):
Hospitalization
Rehabilitative services
Outpatient services
Laboratory services
Emergency services
Preventive and wellness services
Prescription drugs
Mental health and substance abuse care
Do You Qualify for Medicare in the US?
You may become automatically eligible for Medicare in the US if you meet either of these two criteria:
You turned 65 years and receive or qualify for Social Security retirement cash benefits
You turned 65 years and currently reside in the US as any of the following:

US citizen

Permanent US resident who has lived in the US continuously for 5 years before applying
Who Is Eligible for Non-Citizen Medicare in the US?
Lawfully Present Residents (Both LPR and Green Card holders)
Qualified non-citizens that have entered before August 1996
Qualified immigrants that have reached the end of their 5-year bar Medicare. Or LPRs (lawfully present residents) and Green Card holders that have reached the end of their 5-year waiting period.
Refugees
Battered non-citizens (including their parents, children, and spouse)
Victims of trafficking (including their spouse, siblings, child, or parent)
Individuals with a pending application for a victim of trafficking visa
Asylees
Conditional entrant granted entry before 1980
Cuban/Haitian entrants
Member of a federally recognized Indian tribe
Qualified immigrants that have been exempted from the 5-year waiting period. (Like veteran families, trafficking victims, refugees, etc.)
What Tips Should You Follow?
When you meet all the requirements and are eligible for Medicare, you can enroll in the desired plan. Follow these simple tips when looking to enroll in Medicare:
Turning 65 is regarded as the trigger point for applying for Medicare. Being late to enroll may cause you to be penalized, so please sign up as quickly as you can on turning 65.
SSA (Social Security Administration) handles all the enrolments. You need to sign-up at the Social Security office nearest you. You can also sign up online at SSA.gov
Don't miss your initial enrollment period, i.e. 7 months around your 65th birthday. This includes three months before your birthday, your birth month, and three months after your birth month.
In case you miss this IEP, you can enroll in Medicare's annual general enrolment period. This lasts for 3 months from 1st January to 31st March every year.
Can You Still Qualify for Medicare If You're Younger Than 65?
Yes, you can avail Medicare despite being younger than 65 years. To qualify for full Medicare benefits despite being younger than 65, you need to meet either of these requirements:
You are entitled to Social Security disability benefits for at least 2 years. This period of 24 months doesn't necessarily have to be consecutive.
You have Lou Gehrig's disease which is also known as ALS (Amyotrophic Lateral Sclerosis). This qualifies you immediately for full Medicare.
You have a permanent renal (Kidney) failure that requires regular dialysis. This can be true if you require a kidney transplant as well. For this, you or your spouse should have paid Social Security taxes for a specific period depending on your age.
You receive a disability pension from the Railroad Retirement Board and meet certain requirements.
What If Your Parents Are Non-US Citizens?
Many older immigrants that immigrate during the later phases of life have little or no work history in the US. This will affect their Medicare costs and sometimes their eligibility too. Worried about your elderly parents? Two conditions can arise if your parents are a non-US citizen:
If your parents are green card holders, they are eligible for Part A and Part B of Medicare. They don't have to pay any cost for Part A if they or their spouse receive or are eligible for Social Security benefits. They can avail Part B by paying a monthly premium. The cost of this premium will depend on their income and filing status from 2 years ago. You can use this simple tool to calculate the cost of Part B.
Your parents may not hold a green card, be 65 years old, and not eligible for Part A for free. They can buy Part B along with Part A of Medicare. For this, they need to be lawfully residing in the US and be 65 years or older. The premium of Part A depends on how many quarters of Medicare taxes you have paid.
What If Your Parents Have Recently Immigrated to the US?
Can elderly people also benefit from Medicare despite entering the country recently?
No, they are not qualified for public Medicare. If your parents are recent immigrants to the US or a green card holder above the age of 65, they may not immediately qualify for Medicare.
If they're unable to qualify for free Medicare, they can purchase it. Although it may not provide coverage for all the services that Medicare does, it will give you most of the benefits. Marketplace insurances and Medicare can be bought if:
You're 65 years or older
You are a green card holder who has been living in the US for 5 years or longer.
You recently became a US citizen by naturalization and haven't worked enough quarters to qualify for Medicare.
We are sorry that this post was not useful for you!
Let us improve this post!
Tell us how we can improve this post?